Posted on 6th February 2023
How To Elevate Your Backyard Space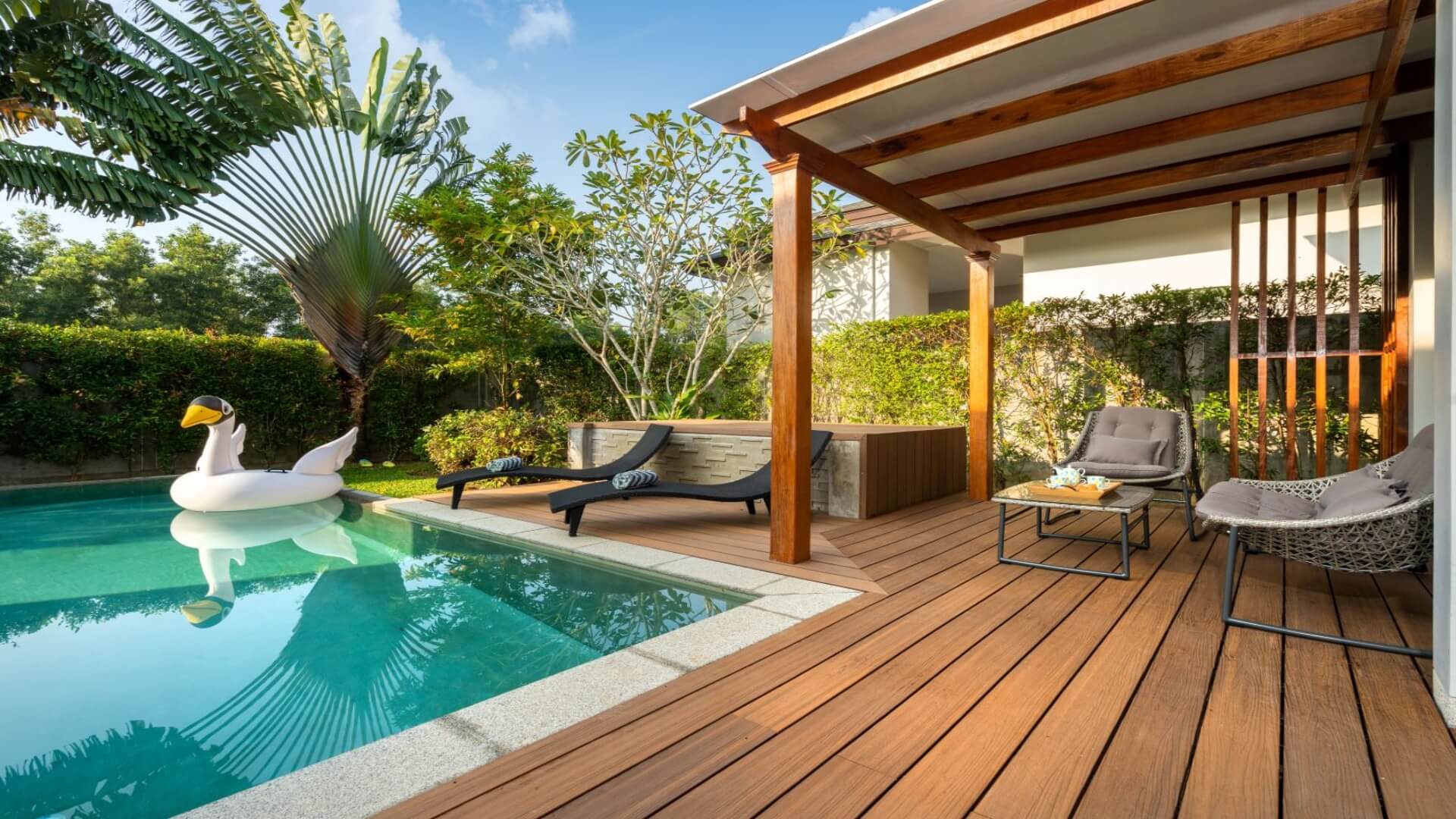 A backyard space shouldn't just be plain and simple. It should be something beautiful and
functional. If you have a backyard space, it'll only be practical if you can elevate its look. This
way, you can improve its appearance, boost your curb appeal, and let yourself be happy with
how your backyard looks.
Elevating your backyard space might require doing some intensive renovations. To help you get
started, listed below are some ways you can improve your backyard's appearance:

1. Build A Pool
If you have enough backyard space, you should consider building a spa pool to add more fun.
Installing a spa pool like Stoked Stainless Spa Pool will help add an entertaining and relaxing
area in your backyard where you, your family, and your friends can spend a lot of time together.
This way, you don't have to leave your home to take a relaxing dip, wherein it's just a few steps
away from your room. You can add some pool furniture where people can gather together as
well.

2. Install A Deck
Installing a deck in your backyard allows you to have a gathering space. You can add furniture
pieces or any outdoor accessories you may want to add to make it livelier. There are plenty of
activities that you can do on your deck, such as having a cookout, working out, or even adding a
pool table on it. The deck not only provides a new look to your backyard, yet it helps provide
more usability.
3. Build A Fire Pit
Adding a fire pit in your backyard can allow you to relax, be comfortable, or hang out and enjoy
it with others. You can melt marshmallows, share stories, or enjoy the fire's warmth. You just
need to ensure that the location of your fire pit is close to a water source and is 15 feet from any
structure.
4. Hang String Lights
Hanging string lights could help brighten up your backyard, which would help you achieve the
glow you're looking for. They can bring that rustic and classic look to your backyard, which can
also subtly add some warmth to your space. String lights can help illuminate your backyard and
make it cozier too.
5. Add Different Furniture
Adding furniture fixtures in your backyard can be refreshing and add more character to it. You
can have a place for lounging and enjoying your backyard's beauty. Adding outdoor furniture
such as dining tables, benches, sofas, and others can make it livelier. Ensure that the furniture
matches your outdoor vibe to make it more interesting.


6. Build A Path
If you want to have a convenient route in your backyard, you should consider building out a path
for people to walk on through. A path in your backyard can be enticing, and it can help you have
a fresher backyard. It provides functionality that can also help in reducing the number of people
that'll walk over your grass, especially if you have them landscaped.
7. Setup A Vegetable Garden
Building a vegetable garden in your backyard would be beneficial, especially if you always want
to get the freshest produce available. You can have plenty of produce available directly from
your garden and straight to the kitchen. If you want to plant vegetables which may not be
possible in your area, you should also consider building a mini-greenhouse to provide a suitable
environment.
8. Landscape The Area
Having space in your backyard can help you landscape the area to make it more refreshing and
livelier. Planting some trees, plants, and flowers will not only help in elevating your backyard,
but it can be beneficial when it comes to creating a human-friendly environment too.
Landscaping your backyard helps you be closer to nature and more productive.
9. Install Some Shade
If you're planning on spending your days in your backyard, installing shade can help you be
more relaxed and comfortable since you don't have to worry about the sun's harmful UV rays.
You can invest in patio umbrellas or install a canopy to help you achieve the shade that you
want.

Takeaway
There are plenty of ways you can elevate your outdoor space. All you have to decide is to see
which of the suggestions above would best fit your lifestyle and home's aesthetics. Yet with the
number of things you can do, you can surely help to make the space look more comfortable,
relaxing, and entertaining at the same time. It'll allow you to extend your living space.