Posted on 17th November 2022
5 Landscaping Design Ideas for Small Yards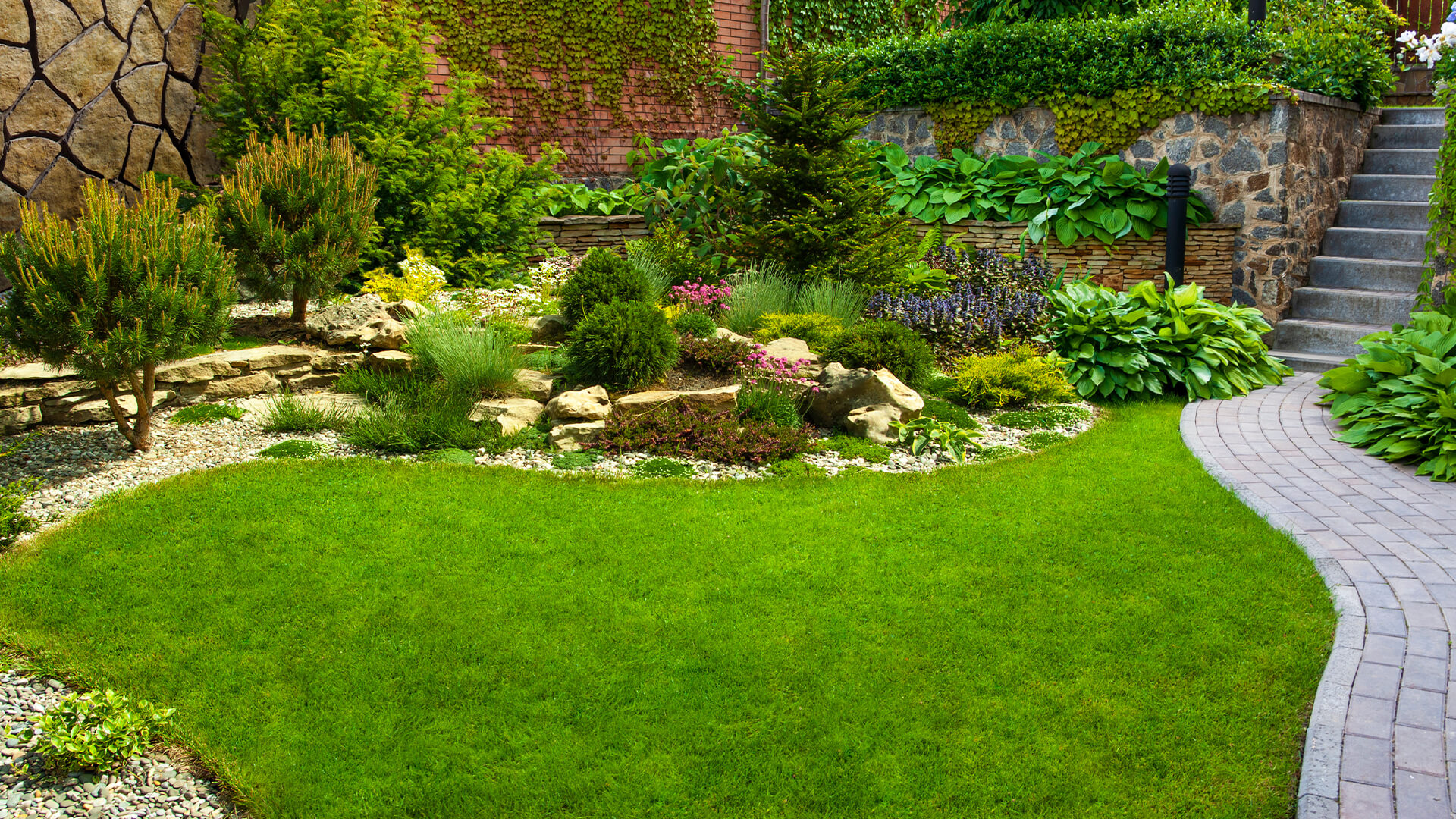 By Evelyn Long, Editor-in-Chief of Renovated.
Designing the perfect backyard environment can often seem like a daunting task, especially for homeowners working with limited space. They may feel like their property is holding them back from creating the oasis they've been dreaming about.
However, most big visions can be scaled down to fit yards of any size as long as homeowners pay attention to the details and create a well-defined plan to maximize their outdoor space. By starting with a clear strategy, residents will have no problem transforming their yard into a beautiful, fascinating landscape.
Homeowners shouldn't let the size of their plot discourage them from investing in their landscaping project. According to the American Society of Landscape Architects, a landscape investment worth 10% to 20% of the property could provide families with a return of up to 200% when it's time to sell.
This guide is full of all kinds of landscaping ideas for small yards to turn them into attractive spaces that increase property value.
1. Extend the Indoor Living Area Outdoors
The best yards are the ones that invite families to spend more time outdoors by maintaining the same comfort and enjoyment that they can get inside the house. Even the smallest yards generally have room for a few seats, a small table, and some outdoor lighting.
To optimize the space, it's best to choose furniture with thin frames and minimal designs and make seats easily accessible to create an inviting space for everyone to enjoy. Residents can also implement pieces with more than one function, such as a bench doubling as storage.
With adequate cash and area, homeowners may be able to install additional design elements like a bar, television, or even an outdoor kitchen. These features will go a long way in increasing the value of the home while continuing to blur the lines between indoor and outdoor living.
2. Include a Variety of Ground Cover Material
Many yards are covered with a uniform ground cover material such as grass, which yields a lack of depth and visual interest. Mixing up different ground cover materials is an excellent way for homeowners to combat this and add a touch of variety and charm to a small yard.
Adding an assortment of different landscaping materials will help establish different zones in an outdoor area and make the yard feel larger than it is. Incorporating rocks, pavers, turf, or even low-lying plants and flowers will switch up the texture and color of a yard, giving it a beautiful look that will captivate visitors.
Choosing elements that feel like home is an excellent way to create a unique, customized yard. Homeowners who use creative landscaping to give different areas of a yard a specific feel can create intimate, cozy corners to relax and unwind even if the overall space is on the smaller side.
3. Create Different Levels
Another fantastic way to spice things up and create dimension in the landscape is to add levels to a yard. Rather than having one flat area, homeowners can create two or three levels and designate them for various activities — such as one area for entertaining and another for their garden. Or, they can go straight up and create a hanging garden to make the most of the ground space.
Again, this is a great way to add some texture that will break up the flow of the yard, keeping viewers engaged by offering visual variety. For those who don't mind hiring a professional, adding a retaining wall, sunken patio, or even a deck is a great way to increase a yard's usable space. With dedicated spots for different purposes, residents can show off their green thumb with projects like building a terraced garden bed or stacking raised beds to create a dynamic scene.
4. Establish a Focal Point
Focal points are crucial additions to any space, making yards feel more cohesive, natural, and free-flowing.
Whether the backyard serves as a place to relax in nature or to host parties with friends, a dedicated focal point will tie everything together for a well-designed and attractive space. For instance, spots like a quiet reading nook beneath a pergola or a conversation area fitted with a fire pit are excellent ways to accent a yard or garden while encouraging friends and family to gather and enjoy time together.
Plus, a focal point will create a purposeful view that residents can see from inside the home. Houses with smaller yards are frequently smaller overall, so creating a dedicated focal point framed by windows will help extend the feel of the living area and make the property as a whole seem larger.
5. Don't Forget the Foliage
Not every backyard has to have a deck, fire pit, or pool. Sometimes the most relaxing spaces are those that let people reconnect with nature and find relief from a busy schedule. Create an oasis brimming with lush greenery and colorful flowers that will relieve stress and boost a visitor's mood in no time.
For people not interested in gardening, one option for incorporating greenery is finding easy-to-maintain plants and placing them in colorful pots around their space, which keeps the decor flexible. Or, they can create a hidden sanctuary surrounded by tall plants and shrubbery to maintain privacy.
Design the Perfect Small Yard
With creativity and a clear vision, landscaping a small yard is completely achievable and yields an excellent return on the investment. Choosing design strategies like the ones above will help homeowners make the most of their space while creating an inviting backyard environment everyone in the home can enjoy.