Posted on 20th April 2021
How To Choose The Right Garage Doors For Your Home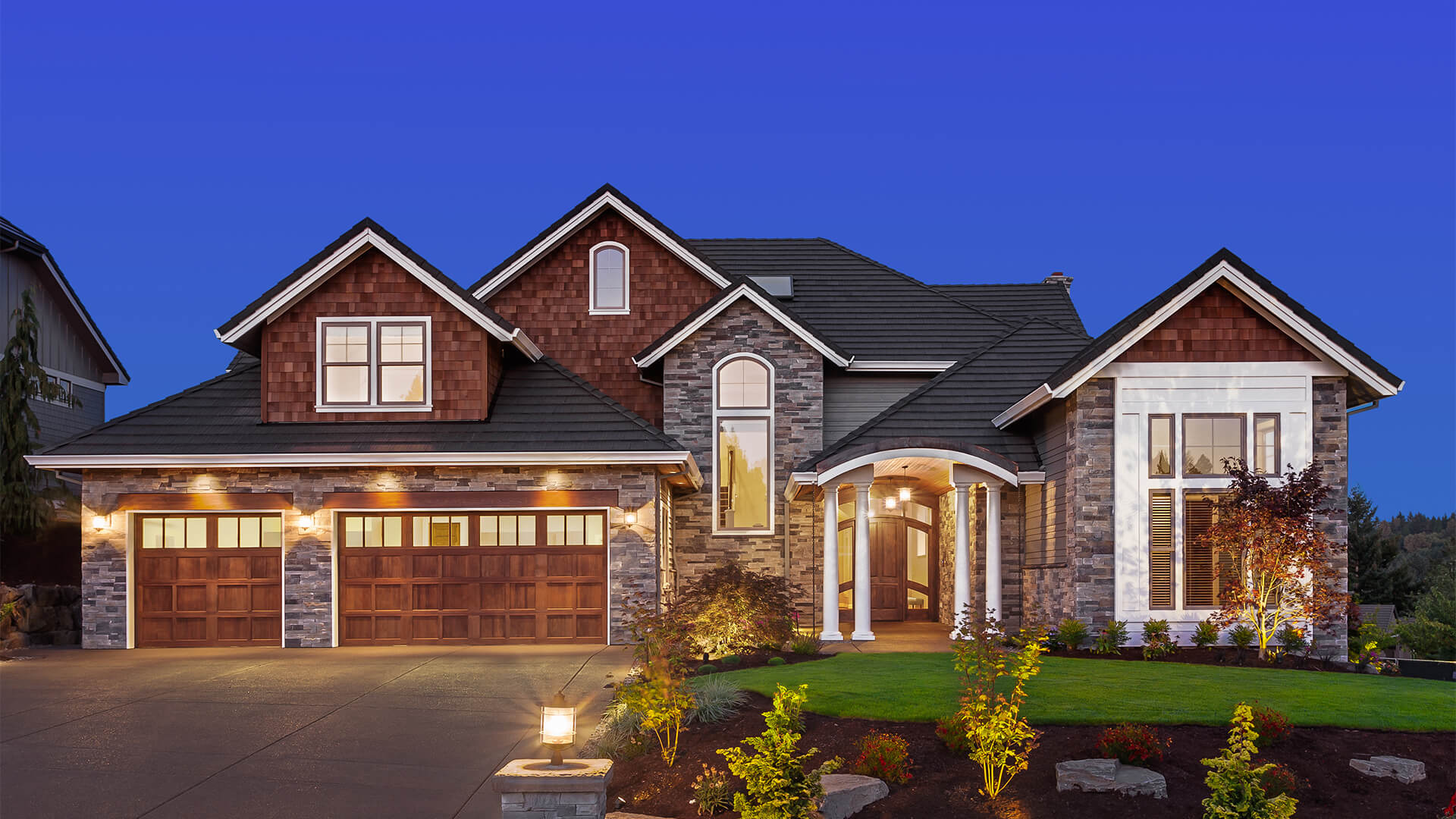 Garage doors are undeniably a prominent feature of your home. They may account for up to 40% of your home's facade. As such, you want doors that give an outstanding first impression the moment any visitor walks or drives through your main gate. In addition to looks, your garage doors must adequately serve their purpose of protecting your cars from weather elements and shady characters.
Garage doors serve a different purpose from any door in the house. The front door and garage doors also vary in size and design. Therefore, you need a special set of considerations to enable you to choose the right garage doors for your home.
Let's explore these top six considerations:


1. Curb Appeal
As mentioned, garage doors are usually among the first things where a visitor's eyes will land the moment he arrives at your home. In most cases, the garage doors will also be much visible to passersby right across the street.
Go for one that makes a clear statement that you treasure fantastic designs. Having attractive garage doors will definitely enhance the curb appeal and increase the value of your house, which will be helpful if you plan to sell it in the future.
 
2. The Supplier And Installer
It takes experience and conscious effort to design, build, and affix a house component flawlessly. When choosing a supplier or contractor, make sure to ask the right questions that will guarantee the best product and service for you. How long has the supplier been in the business? Are there physical samples the company can show to prove they're exceptionally good at their craft?
Square away these things to ensure you partner with only the best. Building a house or installing a home component is a serious matter since you expect it to stand for decades. Any mistake may force you to make costly repairs in the future.
The good news is that the construction industry is never short of gurus. Take the example of SD Garage Doors, which has been supplying and repairing garage doors across Scotland for more than 25 years. With such companies, you can rest assured that the final product will be marvelous.


3. Price
Chances are high that you usually overestimate the price of state-of-the-art garage doors. And once you set it in your mind that they must be expensive, you tend to shop around for the cheapest supplier in town, one that may not always offer great quality. Worse still, you may go for overly priced garage doors that might leave your wallet unreasonably empty.
For garage doors, a good rule is to spend less than 1% of the total value of your home. For instance, if your home is worth USD$100,000, don't spend more than USD$1,000 on your garage doors. Makes sense?


4. Design
There are three popular designs of garage doors you can choose from:
Traditional garage doors: These are usually made of wood or steel with noticeable panels throughout the face. The panels can be square, rectangular, flushed, or raised. Some may have windows at the top to allow natural light into the garage. Choose this design if your home has a traditional look.
Carriage house garage doors: These open up and down instead of outwards. Choose this design if your house can be categorized as a bungalow, farmhouse, craftsman, Victorian, or Tudor home.
Contemporary garage doors: These are sleek garage doors that you usually find in high-end modern houses designed in the contemporary style of architecture. Go for such a design if it complements the exterior of your house.


5. Colour
The color of your garage doors should blend well with the rest of the house. Architects always advise homeowners to stick to only three colors—a field color to act as the primary color, a trim color for components like door frames and awnings, and an accent color for shutters and doors.
Consider selecting garage doors with or painting them in the dominant color of your house. This creates the impression of a bigger house and ensures consistency in your exterior design. Just make sure it's not a vibrant but complementary color so that the general appearance of your house won't be overwhelming. 


6. Garage Door Material
Steel is a great material because of its high impact strength and durability. It's very hard for burglars to breach a properly fixed steel door. And if it's well shielded from moisture, it can last for decades without deteriorating due to rusting.
But perhaps you prefer the warm, natural look and feel of wood. If you opt for one, make sure you properly shield it from moisture to avoid rotting. Oiling about once every year works.
If you suspect the garage doors will be subjected to wet conditions for considerable lengths of time depending on your location, opt for aluminum doors instead. These also work well in coastal areas since salt isn't as destructive on aluminum as it is on steel. 


In Summary
Choosing the right garage doors for your home can be pretty easy if you know what exactly you're looking for. Ensure that their design and color match the exterior design and architectural style of your house. Pick a material that'll adequately withstand the elements of weather. Lastly, choose a supplier with the necessary expertise and construction and installation charges.