Posted on 7th September 2021
Home Remodeling Tips You and Your Family Are Gonna Love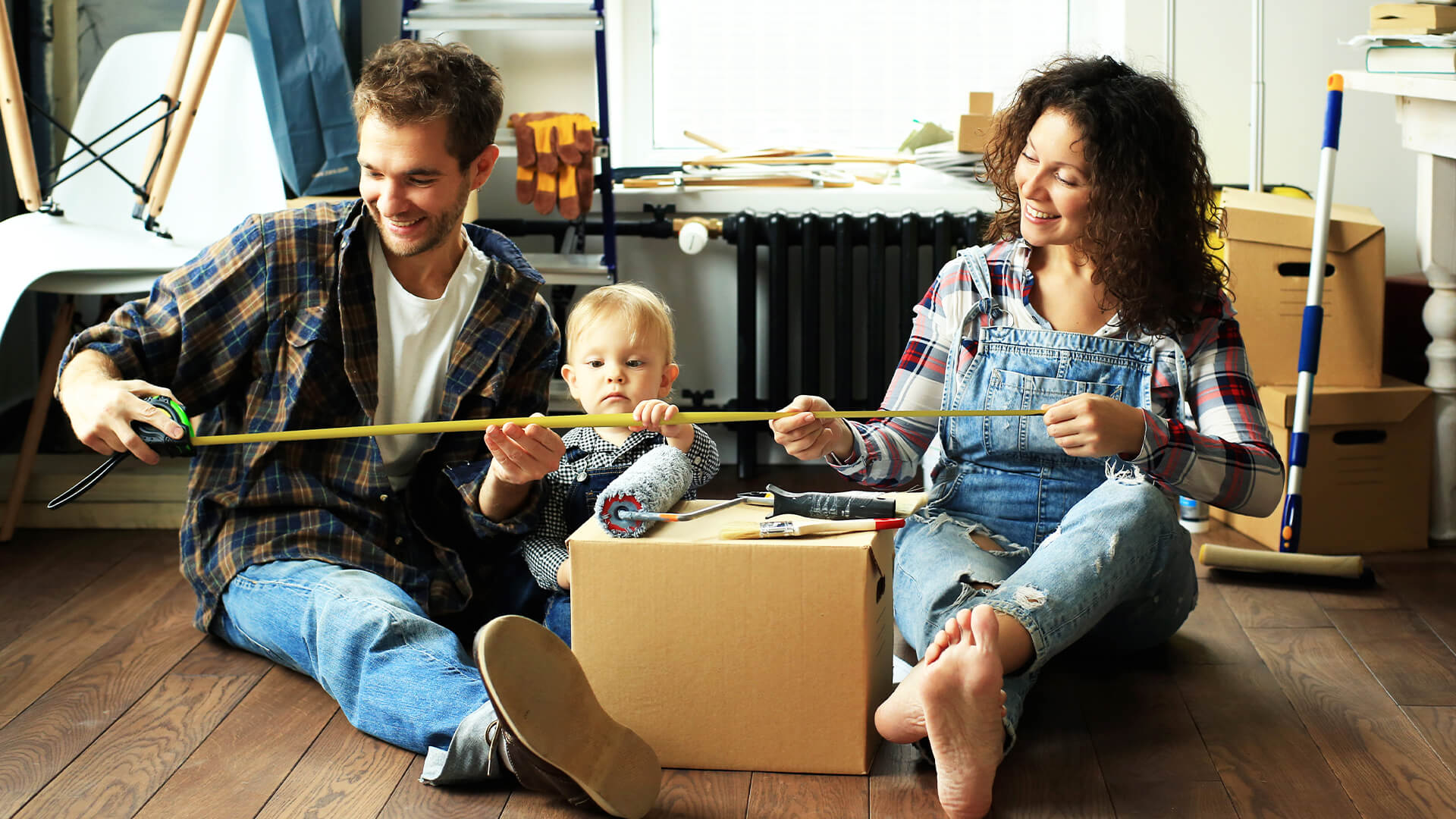 What is the one thing that every family needs? A home. And what is something that can be done to improve it for you and your family? Remodeling that features unique and varied home designs. In this article, we'll discuss some home remodeling tips that will help you end up with a result that delights both you and everyone else.
Add a Patio Area
If you have one of these installed, it could have a host of different uses for all the family. For example, it could be used to hold a barbecue grill where you feed your friends with burgers, sausages, and more. Patio areas are ideal if you plan on having summer socials or birthday celebrations. There's patio furniture that you can buy, and it's designed to withstand the elements all year round. You could even hook up some outside lights, heaters, and music speakers to encourage your guests to stay outdoors as evening comes.
Many people either use patio slabs for paving or install wooden decking. According to Cladco Decking, many people go online to request samples and read client reviews. They also use checking price calculators and read the latest news, blogs, and installation guides.
Focus On the Entrance Area
When you get home after a busy day at work you'll want to be greeted by a nicely kept front garden and house. Think about what you can do to make it feel special, such as putting a new coat of paint on the walls or buying a new UPVC door. Perhaps it's time to repaint the wooden window frames or have some new ones fitted. It may be that replacement doors and windows will keep the drafts out, and bring down your energy bills as a result.
If you have a porch installed, people won't be walking straight into your living room wearing dirty shoes. You'll have an added element of privacy, and some extra space to hold your coats and shoes.
Have An Extension
You may have the garden space and budget to consider this. Perhaps you need an extra bathroom or bedroom for your growing family or a 'granny annex' for an elderly parent who is living with you. An extension can add value to your home, and make the living areas more spacious.
You would probably need to involve an architect to help with the renovation design. Building regulations may need to be considered, as well as local planning permission. Make sure you keep your neighbours on your side if they are close enough that their light may be affected, alongside the sustained noise and disruption as the project unfolds.
Convert Your Loft
Your loft space may be something else that you can maximize. It can feel like wasted space while the loft remains empty. The conversion process would be similar to that of having an extension. You could add a games room for your kids or an extra ensuite bedroom for somebody.
Many things may need to be taken into consideration before starting, such as insulation and fire regulations. They can easily be taken care of if you hire an expert loft conversion company in your area. As with adding extra rooms to your house, converting your loft will likely increase the value of your home. This could be good news when you come to sell or rent it out at any point in the future.
Declutter
This may seem like a small thing, but the whole family will feel less cramped and stressed if you deal with it. Nobody wants to have too much stuff hanging around, and the longer you leave it, the more overwhelming it will feel when you start to deal with it. You might declutter one room at a time or clear everything within a couple of days. Doing this is going to make your space look bigger, and it will be easier to keep tidy as a result.
If you plan on moving house, you'll be glad you got rid of your old mattresses and broken swings. Either use a car or book a skip to remove it, depending on how much you have and how big it is. Be sure to dispose of it responsibly, recycling wherever possible and taking care of paints and batteries, etc. If something is still in great condition, give it to friends or a charity shop, or sell it over the internet.
Update Your Bathroom
You may be able to do this without spending a lot of money. For example, get rid of those bulky bath towels in favour of something smaller but still practical. If there are any broken taps or leaking pipes, replace them. Add a shelf to unused wall space or a linen basket for your dirty clothes. By adding a mirror you may make the bathroom look bigger and brighter.
If you have the money available, gut the room and begin again. Install matching fitted units to make maximum use of your available space. Have a cabinet beneath the sink to hold cleaning and washing equipment. Consider having a new bath and shower too.
Update Your Kitchen
Kitchens are often the most loved room in a house and for good reason. You may be able to give yours an update without sacrificing too much storage space or spending thousands of pounds. Buy new kitchen appliances if the old ones need replacing or fixing constantly. Swap your old taps for more modern versions with swivels that save counter space and look better aesthetically.
Add extra lighting under the cupboards so everything is easy to see as you cook and clean up afterward. Put some plants on the window sills to bring some life and add some extra oxygen.
Besides these tips, you could replace your central heating system or carpets. Whatever you do will be appreciated by everyone as the home will look better and be more functional. It will be a real case of 'home sweet home' and you will be the one who made it happen.