Posted on 31st August 2021
The Rise in Demand for Unique and Varied Home Designs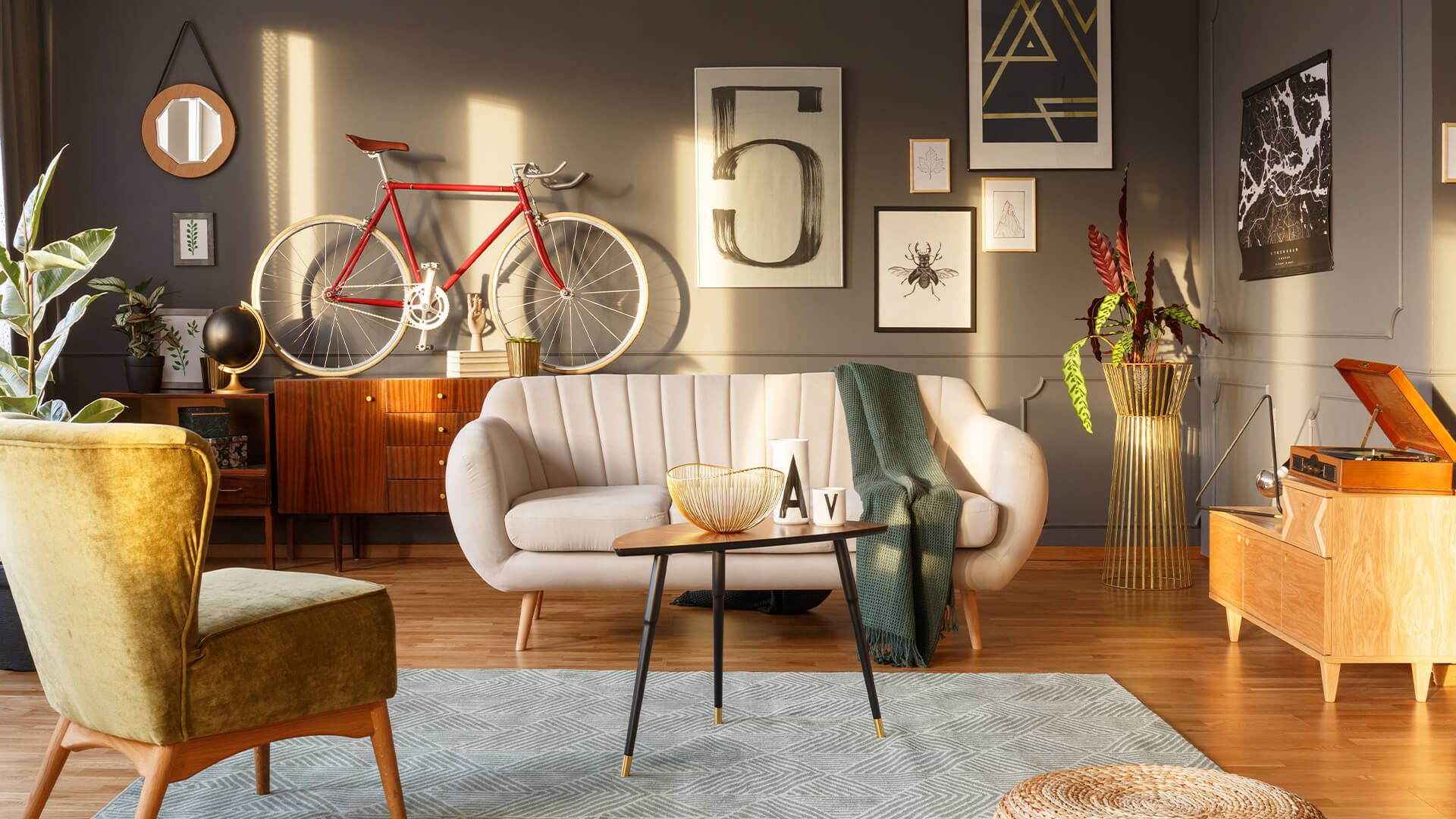 Our homes come in many different shapes, sizes, and styles. From townhouses to cottages, we all shape our properties into reflections of our needs and personalities. Whether you like an open plan kitchen or need some home office space in your home, our homes become extensions of our working and personal lives.
But how does your home compare to the in-demand spaces of the UK public? Do your tastes and residential requirements fit the bill of the most popular houses in the country? National housebuilder, St. Modwen Homes, has reviewed our home requests to reveal the true extent of our domestic demands. Through a homebuyer survey that researched custom designed homes and Google search analysis, we reveal the rooms and types of homes that the UK public want.
My home, my space
Would you design the interior of your own home, given the opportunity? St. Modwen Homes asked 1,439 UK adults this question, researching how in-demand unique living spaces were. Ultimately, 68 per cent of respondents said that they would consider a custom build house project, while 63 per cent would buy a custom build house.
But why would someone want to design the layout of their own home? Why not just move into a home that is ready to live in? According to the survey, 59 per cent of people said they liked the idea of freedom that a custom-designed home would give them. Meanwhile, 52 per cent of people also said it would allow them to design a house that suits the way they want to live.
But what types of homes would people design? And what trends may custom home builders buy into when curating their unique styles?
Our searches revealed
Analysing the UK's Google searches allows us to understand the nation's favourite rooms and home layout plans. In total, 4,873 interior design-related Google search terms were collected. We then looked at how many times, on average, these terms were searched for each month since January 2019.
The search terms included different rooms and home layout plans, such as 'open planned kitchen', 'luxury home office', and 'family room floor plan'. We can see the number of times each of these terms was searched for on Google, how they've increased or decreased since 2019, and if the pandemic has affected any of our home tastes. This reveals our changing tastes in home design.
Overall, searches for interior design trends and plans across all 4,873 terms increased by 144 per cent since 2019. This demonstrates how our homes have become more important in the past year. But what is the UK's favourite home space style?
Opening our homes
The Starting Block survey found that only 12 per cent of people would be worried about knowing how to start a custom build project. It appears that the majority of people know what they want from their homes and how to achieve it. But what style of home interior do people actually want? Well, our Google searches reveal that open-plan spaces are becoming a popular option for many homeowners.
Open plan living has many benefits. It can make spaces brighter, bring families together, and it can be great for entertaining – something we're all keen to get back to. Interestingly, searches for open-plan spaces have seen a significant increase in demand in recent years.
Across the data, the search term with the largest increase in searches was for a 'semi open plan kitchen living room'. Have you heard of this room plan before? Well, it's seen a tremendous amount of growth since 2019. In 2019, this term was searched for only 10 times per month on average. In 2020, this had increased to 330 searches per month. Now, in 2021, people are searching for this term 5,400 times per month. That's an increase of 53,900 per cent.
A semi-open plan refers to a style of open plan living that is commonly referred to as broken space. This home-style has become popular in recent years, utilising the large spaces without too many barriers but still making each room distinct as their own. Ultimately, you get the best of both worlds. It becomes both cosy and open.
People have also increasingly searched for 'Small open plan kitchen diner ideas'. This search term increased by 5,108 per cent between 2019 and 2021. It's important to use your space wisely at home, and combining your kitchen and diner to create an open space to enjoy is a great idea for those in a small home.
Overall and across the board, searches for open kitchen terms increased by 262 per cent since the start of 2019.
Staying at home
It's fair to say, that as a nation, we've spent more time at home during the coronavirus pandemic than ever before. It's taken some adjustment to fit our lives around the 'stay at home' instructions. But how have our homes changed during this time? The data shows a clear shift towards the culture of working from home, with home office-related searches increasing by 22 per cent between 2019 and 2020. This survey, which revealed that 52 per cent of people wanted a home that suited the way they want to live. In this respect, the demand for remote working opportunities and home offices are clearly on the rise.
Remote working has steadily become more popular over the years, but the pandemic has increased the number of people working from home, particularly under the same roof. Searches for 'home office for two' increased by 308 per cent between 2019 and 2020.
Other trends, spurred on by our isolation, include enjoying the outdoors spaces at our properties a little more. Non-essential travel meant that we couldn't go to the park or beach as much as we would like to, so our homes and gardens became our own slice of Eden. Searches for 'backyard zen garden' saw a massive increase between 2019 and 2020, increasing by 670 per cent as people sought to get away from the pressure of the pandemic.
Horticulture has become a new hobby for many food growers. Searches for 'backyard vegetable garden' increased by 409 per cent. People also liked the idea of bringing the outdoors inside, with searches for 'indoor home garden' and 'indoor wall herb garden' increasing by 200 per cent and 160 per cent respectively. Did you attempt any vegetable growing during your lockdown?
Making your dream home
While open-plan living and more useful gardens are on the rise, your dream home may not reflect the tastes of the rest of the nation. Whether you want quality office space or more bedrooms, a cosy kitchen or a hidden utility room, the mental image of your dream home may feel specific to your needs.
But finding your dream home doesn't have to be a mission in itself. In fact, you should be able to curate a home based on your preferences from day one, according to Ella Pumford from St. Modwen Homes. Pumford said: "We have a wide selection of house types that will suit a range of purchasers, whether they're looking for open-plan kitchens or they prefer cosy living rooms. While providing everything you would expect from a quality home, it's important to match properties to our individual customer's profile.
"For those looking for a truly bespoke layout, The Starting Block homes are the perfect solution. Your home will be handed over once the exterior is completed, then you'll have full control of the interior design.
"The survey and Google search study is useful to understand the direction of consumer tastes within the housing market, with more people enjoying open plan kitchens and dedicated working space. So, whether you're looking for a house for sale in Blythe bridge or new builds in Wantage, finding your ideal home or designing it from a blank can be easy and enjoyable."
Does your home reflect the demands of the UK public? Or are you looking to move house to get more out of your garden or living space? Whatever your tastes, it's important to remember that a house should always match your tastes and needs, and make you feel happy.