Posted on 12th January 2022
Going Touchless and Beyond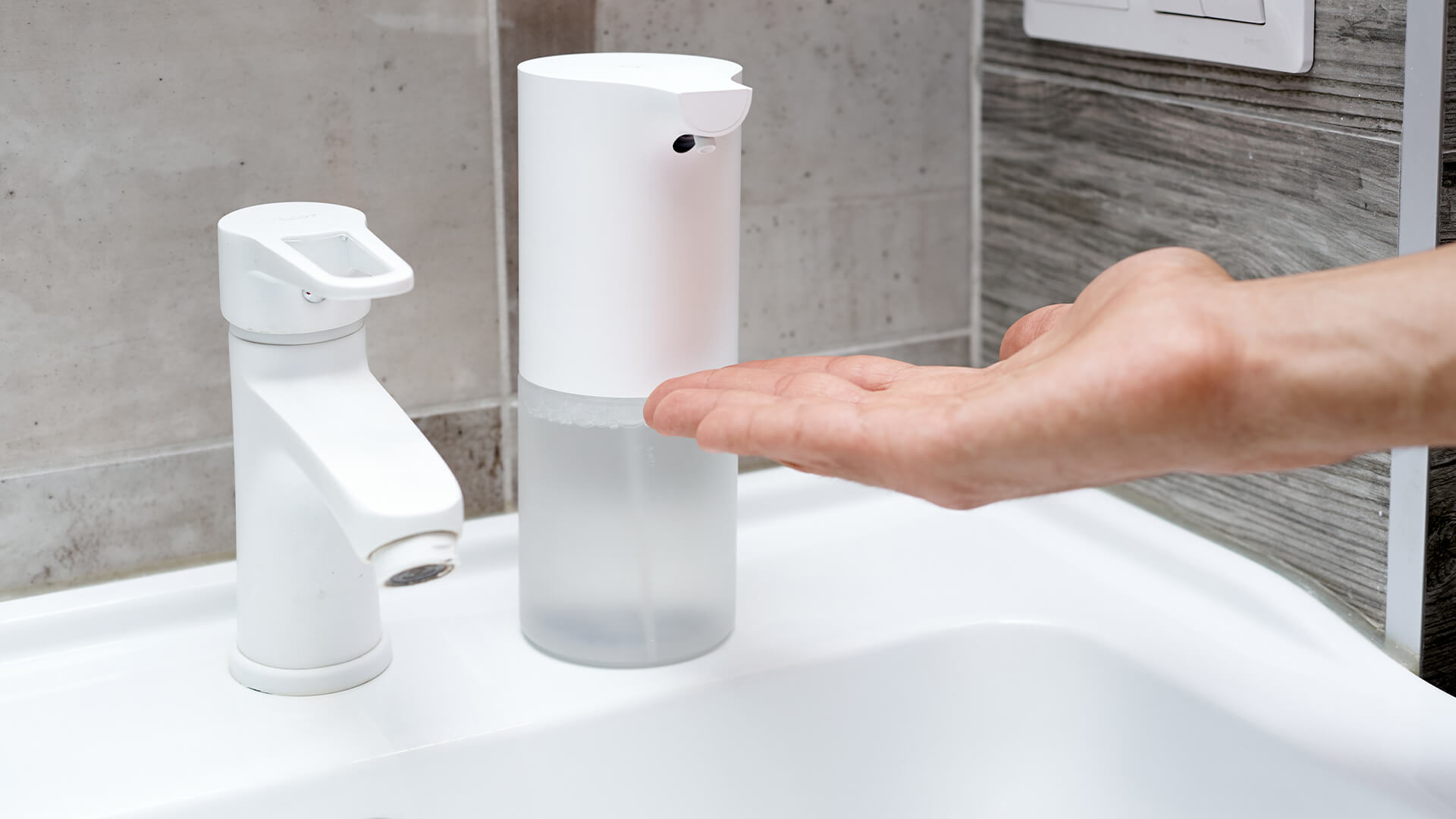 Touchless technology was a desirable feature before the pandemic. Touchless solutions have evolved from a nice-to-have to a must for keeping workers safe.
In the aftermath of COVID-19, workplaces around the world are learning to adapt. We're all more alert of everything we touch in the new normal, especially in the office.
Businesses should devise a strategy to eliminate common touchpoints in the workplace, and those things that can't be removed should be cleaned more frequently.
How can we keep people secure while still allowing them to work and enjoy their lives? New technology can help organizations create a safer atmosphere as they redesign their workspaces.
Creating touchless experiences also minimizes the amount of care that your building requires. In the post-COVID office, proper cleaning and sanitization are critical safety precautions.
Maintenance must be done wisely and effectively now more than ever. It serves as a preventative safety measure as well as an improvement to your business operations.
This guide will show you how to use touchless technology in your home or business. You'll also learn how to handle maintenance so you can reopen your doors with confidence.
Identify problem areas before implementing touchless technology
You must analyse your present workspace before reopening the office. Look for places where the coronavirus might be more likely to spread. Begin by identifying the building's most frequent touchpoints.
Doors, break rooms, dining areas, common workspaces, conference rooms, and restrooms are all places where you'll want to pay special attention. You can install a commercial sensor faucet in restrooms. You can keep a closer check on managing the hotspots once you know where they are.
Establish a budget for your touchless technology updates. Focus your budget on the most-used areas of the facility and the places that have the biggest impact.
Whereas a voice-activated coffee machine sounds lovely, it isn't the most important upgrade. Where touchless technology cannot be substituted, it will have the greatest impact.
Because health-related technology is expensive, invest in solutions that will continue to be useful in the future. Touchless technology isn't merely a trend brought on by the pandemic; it's a viable option for the future.
2 Reasons to Install Touchless Faucets
Touchless faucets offer precisely the right amount of water at the right temperature and flow.
You don't have to worry about people scorching themselves or wasting water by keeping the faucet on because they work using sensors.
Modernize Maintenance
Sensor taps can now do so much more than just turn on and off the water. They can provide real-time statistics on a building's water consumption at each faucet.
Increase Safety
Sensor taps are safer than regular faucets, aside from being energy efficient and simple to use. This is due to the fact that these taps eliminate the possibility of scorching from hot water.
Your water heater may be set to a temperature high enough to kill bacteria, but this warmth should never reach the person at the sink.
If people have access to both hot and cold levers, they may turn on the hot water on their own, assuming it is only as hot as their home faucet. It only takes a few seconds for someone to be scalded and burned by extremely hot water.
There are many benefits of installing a commercial sensor faucet whether you want to save water and money or increase accessibility.
Start with the entrance door when implementing touchless technology
If everyone who enters your building uses the same readers and door handles, any safety improvements you make on the inside may be for naught. Everyone has already entered using a public object.
In a smart, secure facility, touchless access control is your first layer of protection. Here are some things to check for when selecting a touchless access control system:
1. Hands-free functionality
Look for an access control system that can unlock with a wave of the hand. This function allows customers to wave by the reader while keeping their phone in their pocket or bag.
The system is no longer quick and efficient if customers have to pull their phone out, launch an app, and choose a door
This may result in a traffic jam at your front door.
2. Remote access
Cloud-based software allows you to manage your system from any location. Remotely unlock a door for an employee, issue visitor passes, or alter door schedules. Updates to the operating system can also be performed in the cloud.
3. Reliability
Your access control system must function continuously. Look for systems with backup power supplies and fail-safes.
Unlocking must also be trustworthy. To provide a consistent experience, choose reader hardware that uses several signals.
The flexibility to interact with other applications is another benefit of adopting a cloud-based access control solution. Open APIs in access control software makes it simple to combine with different building platforms.
Touchless access control is a must-have when it comes to future-proofing your building. Traditional keycards are inconvenient and slow.
If your building permits it, you can also link your access control system to automatic door opener hardware.
Reconsider how you handle maintenance
Even with new technology and digital procedures, removing every single touchpoint in the office would be impractical. Regular cleaning is still essential, even with the best touchless technology and safety requirements in place.
It's critical to increase building upkeep during COVID-19 to keep people safe and healthy. Using technology keeps your workplace clean while also increasing the efficiency of your operations.
Maintain cleaning schedule
As a result, costs are reduced. However, how do you know what to clean and when to clean it? Maintenance schedules can be better planned with the help of digital workplace management solutions.
Your technology systems provide helpful images of workplace activities while changing your cleaning method. You can get real-time data and report from a cloud-based access control system.
The right touchless technology for your workplace
For a safer return to work, fewer touchpoints and face-to-face contact are the new norms. In the workplace, touchless technology has become a crucial safety measure.