Posted on 21st July 2022
Fun Exterior Color Combinations for New Builds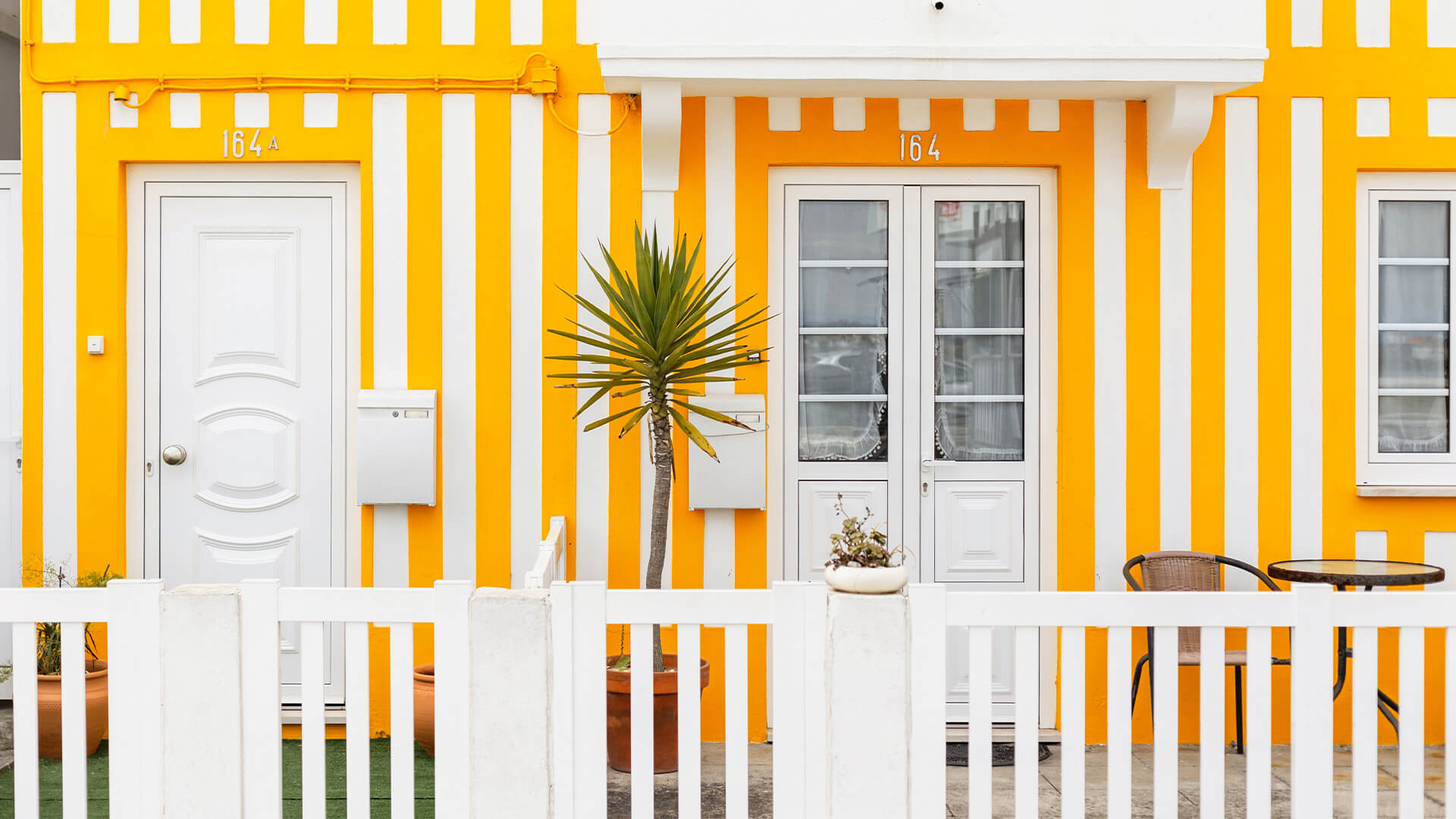 Creating an exterior that stands out is just as important as the interior. Whites and grays provide that traditional and clean appearance. Although, there is an ongoing shift toward bold colors on siding and doors.
One reason for this shift is recent events. After the pandemic, homeowners are looking for ways to brighten their spaces. Here are a few fun exterior color combinations to try out.
1. Yellow, White, and Black
Yellow is a bright color that invokes feelings of happiness and optimism. So, consider painting the exterior this fun shade. Then use white and black for the rest of the siding.
The white can highlight unique architectural features, like dormer windows or moulding. The black will add depth and style. It can also provide a sophisticated vibe in higher-end neighborhoods.
2. Ivory, White, and Aqua
For symmetrical homes, keep a sense of tradition with a lighter color palette. The white provides a sense of elegance and modernism. A neutral color scheme also allows the home to blend into the surroundings.
Then, pair it with darker accents, like aqua. These can bring a pop of color and highlight the property's unique architecture. For example, paint the front door a bright blue.
3. Black, White, and Ruby Red
Ruby red is a bold color that makes an impressive statement. Paint an arched doorway or the roof trim. The color will also stand out against the backdrop of greenery. The red even contrasts nicely with any darker brown wood.
Then, complement this tone with blacks and whites. These hues help add balance to the overall design. Before painting, pressure wash the walls to allow for the best coverage and to remove dirt.
4. Black, White, and Mediterranean Blue
These colors are similar to the architecture of Greece or coastal Spain. This can make the home stand out among the other houses and increase its overall resale value. Paint the whole exterior white with accents of black and blue.
For example, paint the door blue and the window trim black. The blue creates a calming atmosphere and the black adds an edge and a sense of sophistication. The blue also complements the green hues in the trees and grass.
5. White, Clay, and Mossy Green
These colors can mix a sense of colonial and Mediterranean styles. Paint the stucco and shutters a mossy green to blend in with the natural landscape.
If you have a porch or steps, paint these in an earthy green to match. Then use the clay and white hues to add balance. They can also make the green stand out even more.
6. White, Gray, and Dark Blue
White and gray trim works well with stone exteriors. They bring out the natural texture of the material. A dark-blue door and shutters add a sense of personality. Dark blue is also a bolder color that isn't too flashy. Decorate the path to the door with plants and flowers to complement the blue. Create a stone pathway to blend with the whites and grays of the exterior.
7. White and Green
Consider sticking to a simple color scheme for more traditional or historic homes. Have a solid base, such as white, which is a popular choice for homeowners. Then add one accent color, such as green.
Green is subtle but also adds some depth and a sense of calm. It also blends well with the landscaping and trees if the home is in a woodsy area. Paint the entryway and the trim around the windows green. You could also add some green deck furniture.
8. Black and White
Black and white is a beautiful look for any older colonial-style home. It provides a classic and elegant appearance. It also preserves the house's history with a more traditional color scheme. Plus, black and white play off each other well.
Use white for the main siding and black for the trim. The black can create eye-catching accents for your doors or windows. The white can then help to reflect more natural light.
9. Red, White, Blue, and Beige
These colors can create a patriotic style for any home. Add white and beige trim around the casements and the fence to create more dimension. Then add a light-blue entryway. This creates a welcoming atmosphere without being too overpowering.
Remember that navy blue may make the home feel a little too cheesy. The reds and blues work well together also because they are both primary colors.
10. Pearl Gray, Slate Blue, and White
These colors complement stone and concrete hardscapes. It has an understated color palette that provides a sense of peace and offers a sense of symmetry.
The slate blues can highlight a newly renovated door. Then, using grays and whites for the rest creates a silhouette that is easy on the eyes. Add a stone pathway leading to the front door or pebbles in the garden to match these natural tones.
The Best Exterior Color Combinations
When designing a new home or updating an older one, your paint choices are essential elements. Making appealing choices can improve a property's overall curb appeal and boost its value.
Combining bold colors can be a fun way to create a stunning home, so consider these clever combinations for your next project.
By Evelyn Long, Editor-in-Chief of Renovated.