Posted on 10th February 2021
4 Tips For Choosing A New Roof Colour On Your House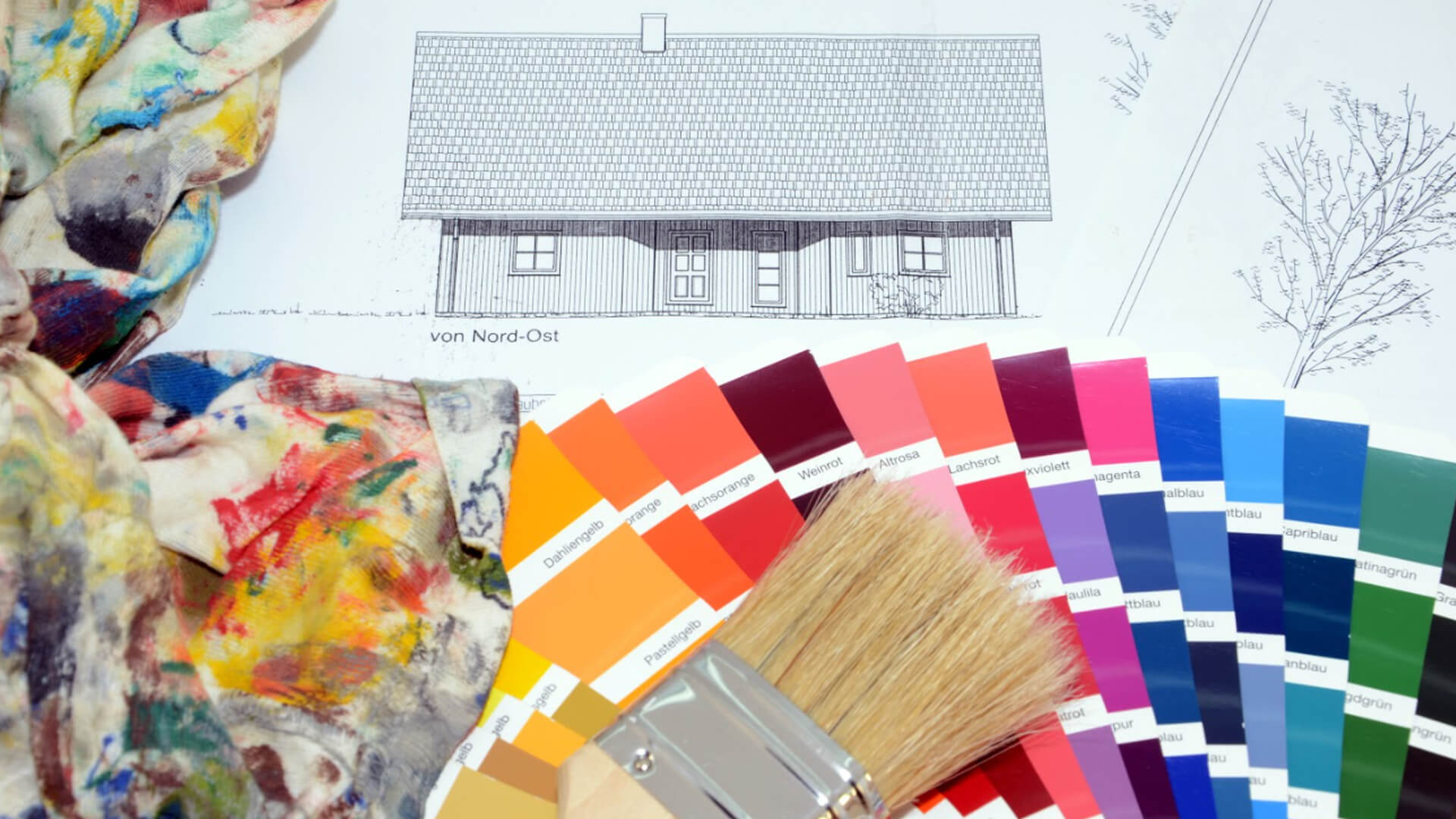 Whether you're building a new home or renovating the current one, there are several things that should be considered. For one, you'd want something that's spacious enough to accommodate all the family members. But, then again, you don't want to compromise the beauty and quality of your new home just to attain your desired size. As such, you need to do a lot of research on every aspect of your house from the flooring to roofing. 
Of course, there are several roofing techniques that you could employ. However, not all of them are ideal for the chosen design of your home. If you're not familiar with this area of construction, you can consult companies like Top Roofing Contractors around your area. As much as advice from these experts will be useful, some things are also dependent on the owner's preference. For instance, there are several roof colours that can suit your current home design. This article aims to make your decision-making a lot easier in case you find yourself on the crossroads.
1. Does It Match Your Home's Style?
The first question you should ask yourself is whether the colour you're considering combines with your home's style. This trendy world offers a lot of options when it comes to home styles. If you're an enthusiast of traditional looks, then this style goes well with neutral colours. 
You might be wondering what neutral colour means in this context. Well, in the field of home design, it's used to mean "without colour." It might sound absurd, but colours like ivory, beige, gray, and taupe bring that feel. Most of them, however, have undertones. For instance, beige may have an undertone of pink and so on. It's recommended that you choose the darker options in this category because they look best with traditional homes.
So, what if your home is Mediterranean or French country style? Well, Mediterranean homes go well with dark or rusty red. As for the French country homes, you might want to try brown or earthy green colours. Of course, you can always consult experts to learn how to improve your roofing. The rule of thumb, though, when it comes to colours, is that you should never match the colour of your walls and roof too closely because it creates a monotone which no one likes. Try, as much as possible, to contrast these two sets of colours. 
2. Your Local Climate
If you're keen enough, you might have noticed some consistency of roof colour choices within every locality to which you've travelled. But, have you ever wondered what motivates people from a given area to select almost the same design and colour? Well, it all bubbles down to the general climate of that region. Of course, there are underlying motivators like personal preference and the home's design, but environmental factors will always play a role.
The colour of your roof has a significant impact on the home's internal temperature. Generally, dark colours absorb heat, while their lighter counterparts reflect those rays away. At the end of the day, you're likely to find a dark-roofed room hotter or warmer than another house covered with a light-coloured roof. In such cases, it would be better to have a lighter roof because it regulates the heat on a hot day. 
However, it's important to note that every region has base climatic conditions which should be your focus here. For instance, if your area is generally cold, then a dark-coloured roof should suffice. This way, the conditioner will work efficiently and consume less energy. You'll get similar results if you live in a hotter environment and have installed lighter roofing. At the end of the day, you'll only enjoy a comfortable environment, but will have also cut the energy costs by a significant percentage. 
3. Neighbourhood Considerations
As you prepare to start the construction of your new roof, remember that you don't live in a vacuum. In as much as your needs are independent of other people's opinions, there are some rules set within every locality that should be considered during the construction process. For instance, if your area has a homeowner's association, then it would be prudent to check if there's anything mentioned about the roof colour. 
Does your neighbour's roof feature your favorite colour? If that's the case, it'd be better if you considered other alternatives. Always be flexible when it comes to colour choices because the aim is to make both your home and the neighbourhood beautiful. Having the same roof colour with another person living in the next block will create a monotone which makes the whole locality look boring. 
4. Get A Visual
Reading about colour combinations and home designs is one thing, but seeing the real thing is the best motivator in your decision-making process. Most roofing companies have a range of samples that they've previously completed. You can have a look at these and see if any of them suits your needs. It goes without saying that you'll need to also consider some of the factors that are dependent on your locality such as climate and the colours selected by your neighbours. 
As you look at these colour charts, it's important that you look at them under the sunlight because they might appear darker or different in low light. If you don't want to visit the contractor's offices, there are some online tools that you could alternatively use to practically see the colour combinations. The benefit of using these tools is the fact that you can change the colours until you find the right combination.
Conclusion
Renovating your home's roof is an exciting experience, especially if you have a visualization of the end product. However, to avoid regrets in the end, you'll need to consider several factors such as the neighbourhood, local climate, and your home's style. As these have a huge impact on the appearance of your home, it's recommended that you take your time to avoid poor decisions along the way. Gather as much opinions from experts as you can before deciding on the ideal option.