Posted on 27th June 2023
Equippd Saves Holland Park Mansion Over £19,000 Per Year On Energy Bills With Home Technology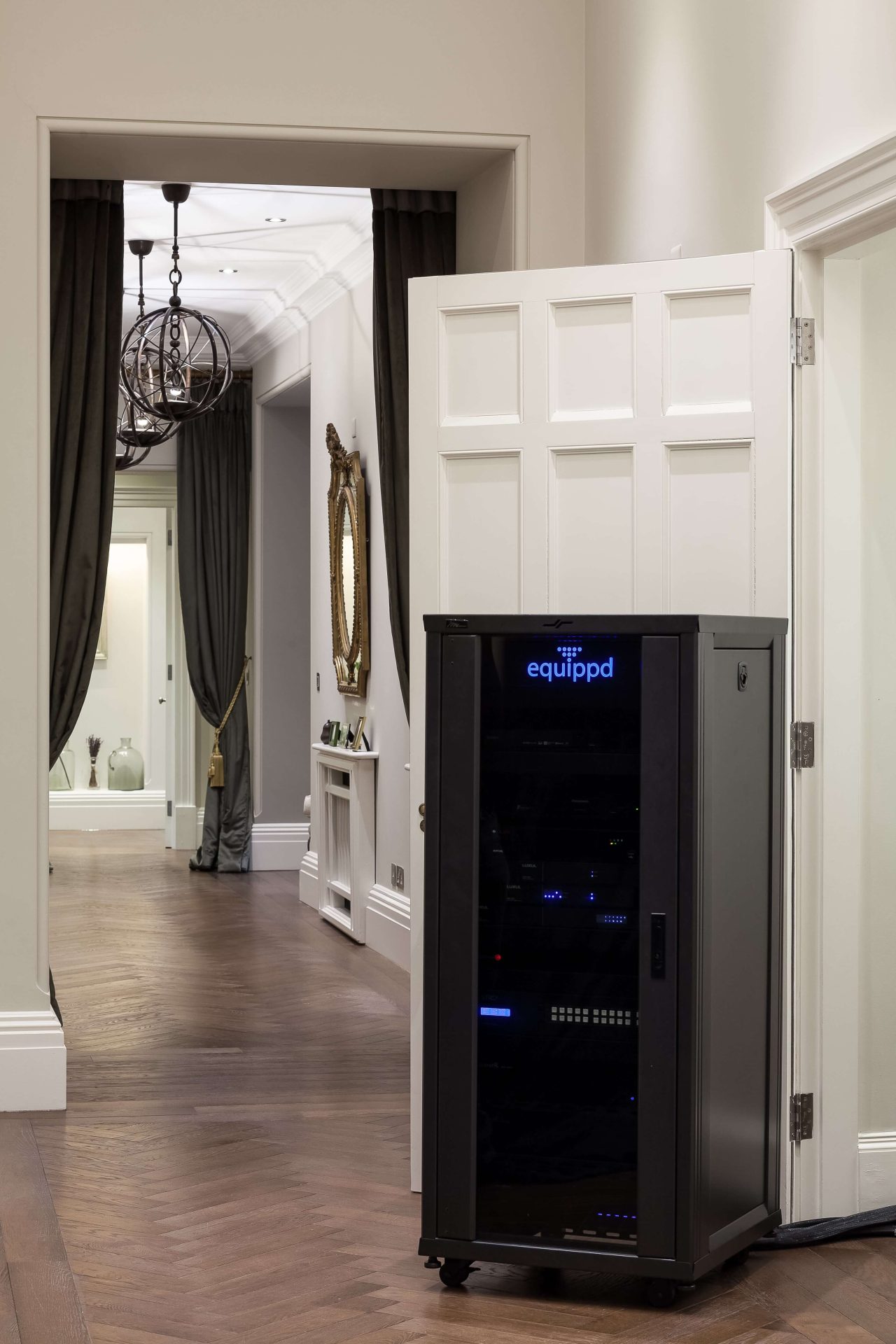 UK-Based Equippd delivered a home that saves 10.7 tonnes of CO2e emissions in the property on a yearly basis with Lutron's next-generation of smart lighting systems.
Following the successful partnership between Equippd and Lutron, the coming together of the two companies delivered on bringing together design-led technology to save their client £19,000 per year on electricity bills (equivalent to reducing 10.7 tonnes of CO2e emissions or eliminating 497,433 kettle boils per year).
The intelligent and agile system, through programming enhancements focusing on lighting upgrades and automation, allowed Equippd to keep its promise of being a socially conscious solutions-based company with world-class and planet-first technology.
Equippd, Co-Founder – Matthew McCourt said "we are dedicated to sustainability with each smart home setup we design. We're focused on maintaining an ultra-prime aesthetic for our clients that doesn't sacrifice energy efficiency."
The 7-bedroom mansion is built with both design-led technology and sustainability in mind. Tasked with upgrading all the lamps from incandescent to LED and replacing any energy-inefficient modules, and drivers with modern high-efficiency variants and automation controls to automatically turn off lights when not in use, Equippd were able to phase out any old and non-eco-friendly hardware with more sustainable versions without losing any performance and optimise consumption when the homeowners were away on holiday.
Kiana Pourrahimi, UK Sales Director for Residential Products at Lutron, said "Lutron was founded in 1961 on the principles of saving energy when our founder, Joel Spira, invented the electronic dimmer. We have come a long way since then, and with our patented innovations in lighting control, we can smoothly dim all general light sources and specialist lighting.
"Thanks to our smart home technology," she continues, "Lutron-approved installers such as Equippd can easily optimise the energy performance of an installation remotely without disrupting the homeowners. Saving energy through various lighting and blinds control strategies and providing the perfect light will remain at the core of what Lutron does."
About Equippd
Equippd is a recognised leader in serving the ultra-prime residential sector. Headquartered in the UK, we design, integrate, deliver and support sophisticated and highly versatile home technology systems. Working in collaboration with Homeowners, Architects, Interior Designers and Developers, we deliver innovative, socially-conscious solutions based on planet-first technology. Equippd can respond, execute and adjust at speed; to design and deliver robust world-class home solutions within budget and on time to meet changing client needs.
For further information on Equippd please visit the following communication channel:
Media contacts:
Website: https://equippd.uk/