Posted on 21st July 2023
Elevate Your Staircase: The Beauty of Balustrades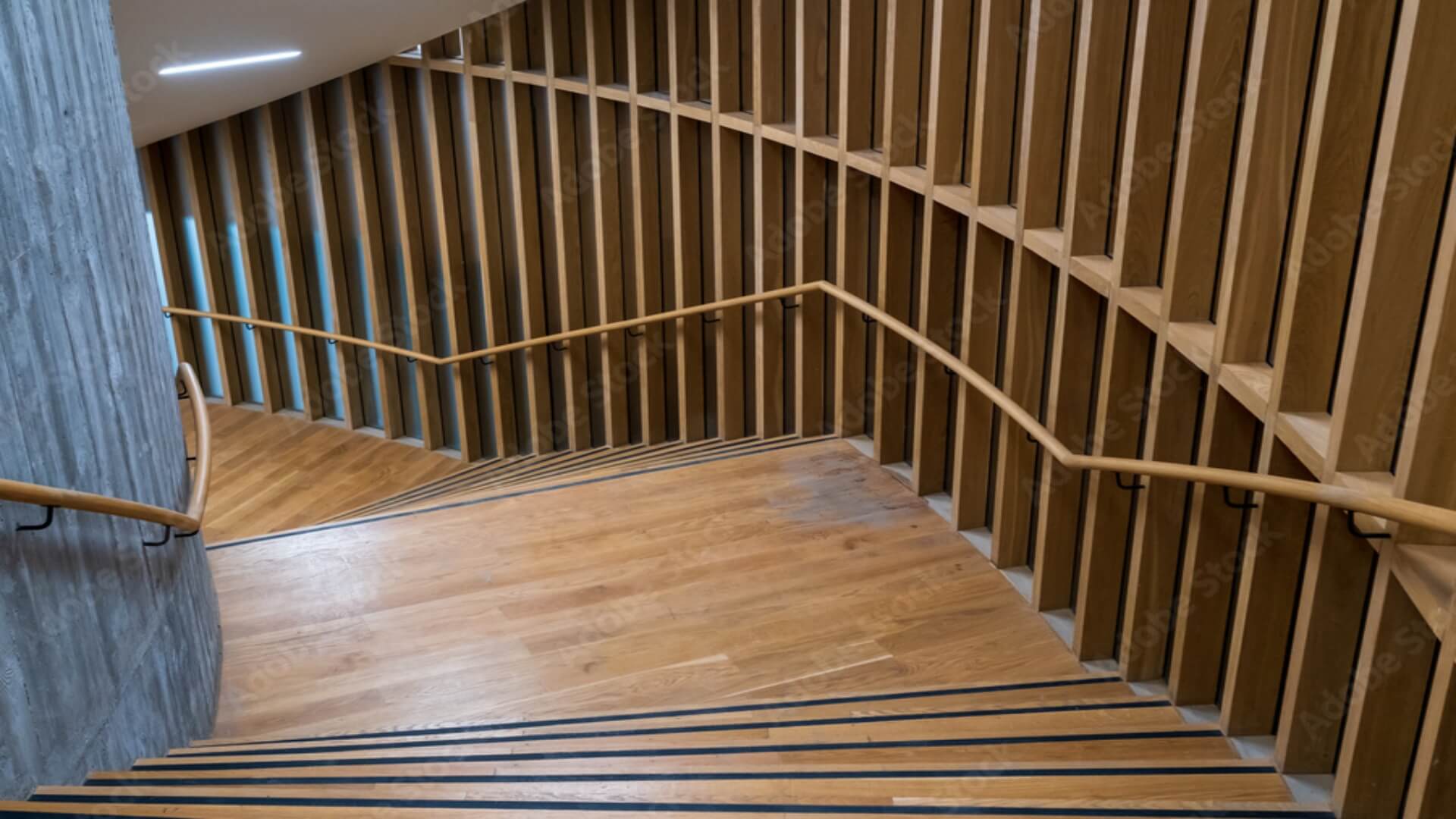 Balustrades are the union of elegance and functionality to create a breath-taking view of your home's staircase. With its unique and intricate designs, it will certainly elevate the aesthetic of the space. Regardless of what area inside your home you adorn these balustrades, there's more to it than just visual elements. 
They can provide a sense of security, define spaces and add sophistication to your home. In this blog post, we'll look at the different types of balustrades and discuss the pros and cons to help you choose which will make your staircase grand. 
3 Balustrade Types To Consider 
You can explore tons of designs for balustrades, from minimalistic looks to the most ornate look, depending on what type you choose. Here are the different types of balustrades for you to consider. 
Wood Balustrades 
Wood balustrades are a timeless choice for architectural railing systems. The wood balustrades provide a natural, warm aesthetic and complement traditional and modern designs. 
Here are the pros of wooden balustrades: 
Wood balustrades can be carved, so you can choose intricate and unique patterns and other decorative details to furnish your home spaces. 

Wood can be painted or stained to ensure that the material matches the overall theme of your home's interior. 
Drawbacks of wooden balustrades: 
Wood is a high-maintenance material. It needs regular polishing, sealing and treatment to prevent rot, moisture and pest damage to protect the wood from losing its lustre and structural integrity. 

Wood is less durable compared to other materials. It is susceptible to splitting, warping and fading after a long period. 
Glass Balustrades 
Glass balustrades are a perfect fit for a modern and sleek interior. These balustrades are crafted from tempered glass, reinforced by metal to hold them in place. Glass material is popular because of its transparency and unobstructed views. 
Here are the pros of glass balustrades: 
Glass provides a sense of openness for spaces and allows natural lights to pass through, creating a warm and airy feel. 

Glass gives a clear view, especially in home areas where the landscape is majestic. If you want to showcase the features of your home, this is a perfect choice for you. 

Glass requires little maintenance. You only need a lint-free cloth and a splash of water to clean them. You can also buff them occasionally to keep them looking brand new. 
Cons of glass balustrade: 
Installing glass balustrades can be a huge investment. The cost of these balustrades can depend on the glass thickness, the difficulty of installation and other additional materials to secure the glass. 

Glass provides little privacy. You can spend extra to have them tinted. It can also be hard on the eyes when there is too much glare, especially during the middle of the day. 
Stone Balustrades
Stone balustrades are typically made from marble, granite or limestone. These types of balustrades are commonly seen in historical buildings, but you can use this style on the outdoor staircase of your home for a classic look.
Here are the pros of stone balustrades:
Stone balustrades are known for their durability and longevity. This choice is perfect for the outdoor setting and can withstand extreme weather conditions. 

Stone gives off a classic and elegant look. Stone possesses a natural beauty that can elevate a space's luxury and aesthetic look. 

Stone balustrades are highly stable. It provides a high level of security and can withstand impact and a significant amount of weight. 
The cons of stone balustrades: 
Stone balustrades are incredibly heavy. You should comply with the proper requirements for structural support to ensure the safety of installation. 

You have limited design choices for stone balustrades. Stone is hard to carve, making it difficult to

create ornate designs

. 

Depending on the type of stone you choose, it can be at risk of discolouration. Acidic materials can stain stone material, so you should be careful about what cleaning agent to use on these balustrades. 
Professional Balustrade Installation 
Have you decided what balustrade you will use for your staircase? No matter which you decide, Nu-Lite Balustrading can handle professional installation. You can guarantee high-quality service from frameless, fully framed aluminium to stainless steel balustrades.