Posted on 6th May 2020
Effortless Success in Architecture and Design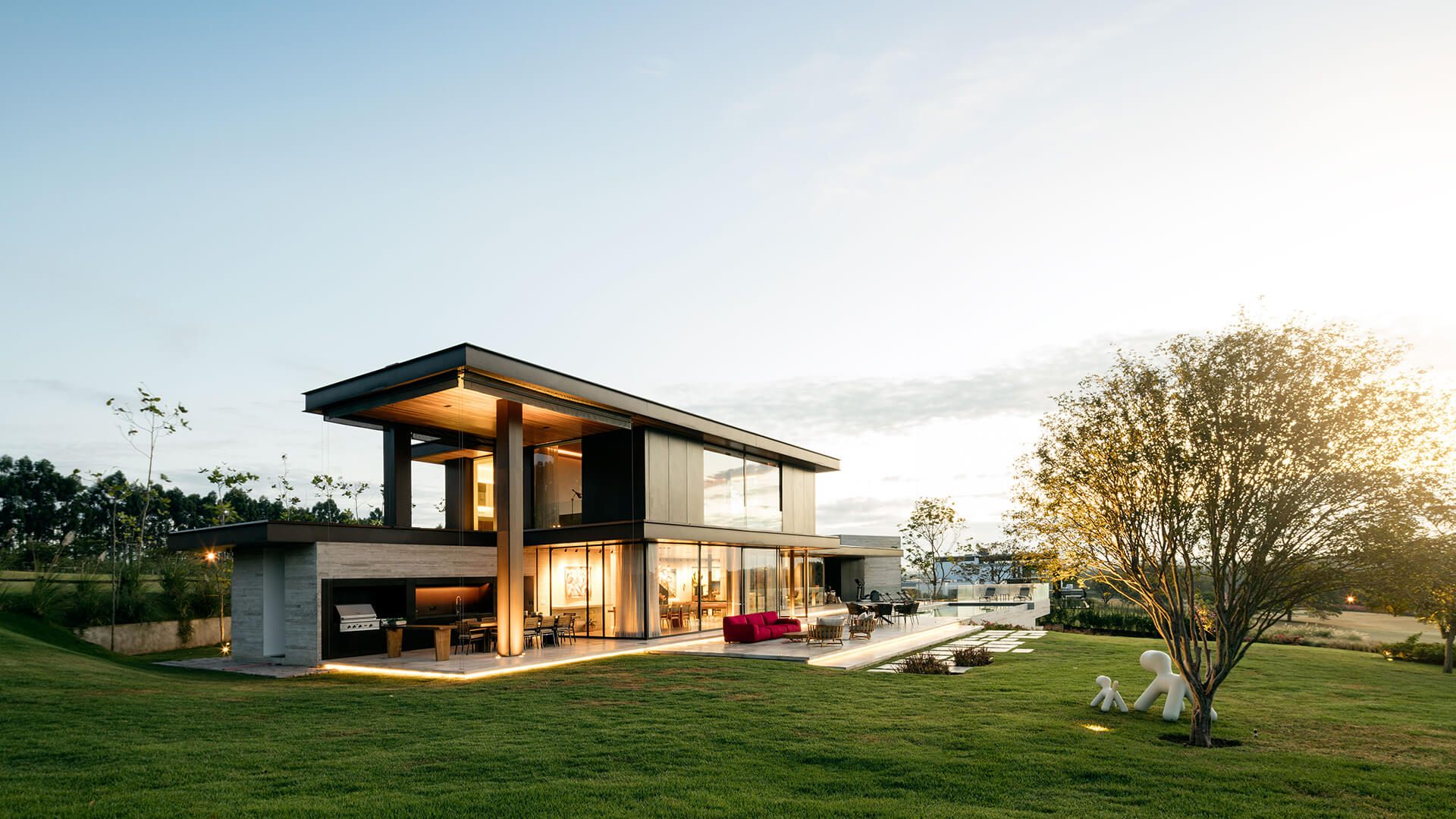 Founded in 1992, Fernanda Marques Arquitetos Associados has grown into one of the most outstanding architectural design firms in Brazil. Recently, we profiled the firm to discover more about the award-winning services the company deliver under the guidance of one of the most influential woman in architecture & product design.
As an established player in the industry, Fernanda Marques Arquitetos Associados offers a vast range of services to their clients including residential and com- mercial architecture, interior design and product design.
Since formation, not much has changed in terms of the firm's approach as the team believe that you can maintain the identity of your work, while also meeting the needs of your clients. In doing so, the team try to offer one of the most complete and qualified service possible.
At Fernanda Marques Arquitetos Associados, the team all agree that it is important they are ready to answer any questions from their clients or even able to adapt to them. Through ongoing cooperation, the team can deliver a tailor-made product that covers all project dimensions, which is both aesthetically and functionally pleasing.
By working on a range of different projects, with varying audiences and purposes, the team have been able to develop their skillset and use the experience they have gained to great effect. Switching from residential architecture to showcase apartments for real estate developers is just one part of their normal working day.
In terms of what differentiates the firm from competitors, Fernan- da Marques Arquitetos Associados' ability to adapt to what their client's need will always be in high demand. The luxury market can be fickle, but constant adaptation has helped the firm to keep on top of things. Rather than imposing a personal style, the team listen closely to what clients have to say, only then can they establish the assumptions of each project.
As a company, the team are always trying to interact at all levels, showing respect for each other, whilst working towards a common goal. Incorporating teamwork into their daily work has certainly helped them complete projects on time and to the requirements of the client.
Although Fernanda Marques Arquitetos Associados have reached a lot of the things the team set out to achieve back in 1992, and have faced numerous challenges along the way. Currently, the growing interest in sustainability is having a major impact on their work, as such the the firm's Fernanda Marques is working with her employees to develop sustainable solutions for both home and work environments.
Throughout Fernanda's career, she has approached product design as a continuity of her interior projects. In the last decade, her projects in the area have started to gain consistency and autonomy. Today, Fernanda feels prepared to act in this field in a more effective way for this year and next. Already she has several launches of furniture and lamps scheduled.
Ultimately, Fernanda and the rest of the team's showcase of work has led to them establishing themselves as one of the leading architectural design firms in Brazil, which is something they are very proud of. Looking ahead to the future, if the firm can maintain their quality of service and build upon the number of clients they currently have, that will resemble success for both Fernanda and the team.
Contact Name: Andrea Marques Ferraz
Email: andre[email protected]
Company Name: Fernanda Marques Arquitetos Associados
WhatsApp: +5511996073170
Address: Rua Ramos Batista, 198 – Cobertura | CEP 04552-020 | Vila Olímpia – SP
Web Address: www.fernandamarques.com.br
Instagram: fernandamarquesarquiteta