Posted on 4th July 2022
Choosing the Right Neighborhood: 4 Tips For First Time Homeowners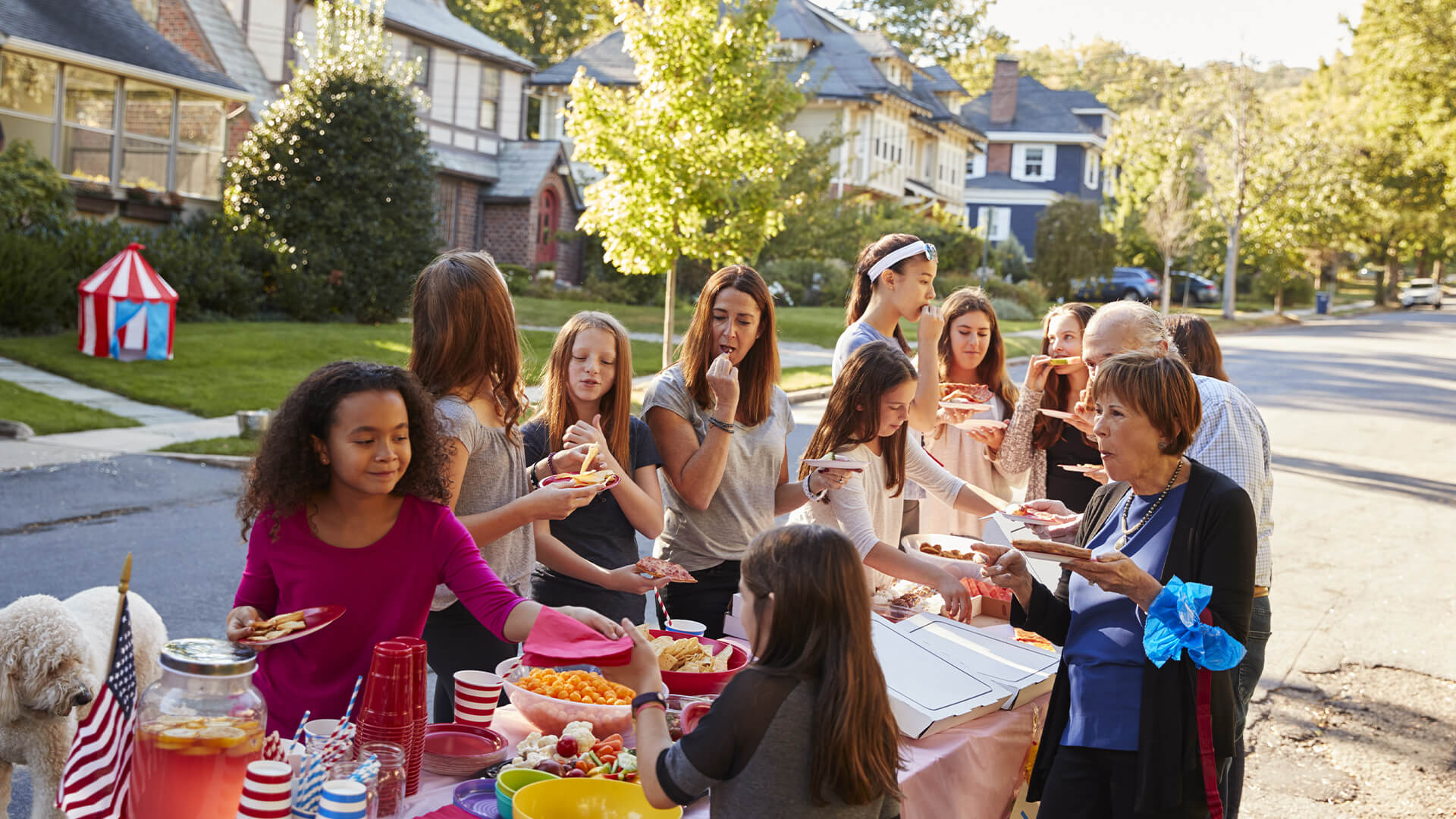 One of the first steps toward buying a home is selecting a neighborhood that suits you and your family's personality, requirements, and preferences. The type of neighborhood you choose can significantly influence your quality of life once you move in, so it's essential to pick one that best caters to your needs.  
For instance, living in the right neighborhood allows you to lead the lifestyle you choose, whether it's a laidback and quiet type or an active one with frequent social interactions. Moreover, your neighborhood should have the amenities you regularly need, such as coffee shops, gyms, and groceries, to ensure that you'll live comfortably and conveniently in your new home.  
There are various factors to consider when choosing the right neighborhood, especially if you're a first-time homeowner. If you'd like some tips on making the right choice, continue reading this article.  
1. List Down Your Expectations 
The most effective way to narrow your search for the right neighborhood is to list your expectations. You'll need to specify the non-negotiable features you want access to in your new community, and you'll also need to identify ones that are ideal to have but not a strict requirement.  
Here are some key features you can consider when looking for the best neighborhood for your first home: 
Are you looking for a neighborhood where you can actively socialize and pursue interests? Then you can consider joining planned communities such as Harvest by Hillwood. Many of these planned communities have lifestyle programs that members can join, such as playdates for children and social gatherings for adults. Joining a managed community will make it easier for you and your loved ones to adjust to a new environment and create a balanced life. 
If you want a neighborhood with exciting amenities that your family can enjoy, you'll need to consider this aspect in your search. For instance, a planned community in Pecan Square by Hillwood gives you access to shops, services, and public spaces for recreation, such as pools, parks, or gardens. Some neighborhoods offer shared office spaces without distractions for remote workers.
In addition, there are other amenities that many homebuyers look for: 
Public markets, groceries, and food shops 

Proximity to health service centers like hospitals

Access to gyms and fitness centers 

Access to religious centers

Availability of establishments that provide essential goods and services, such as pharmacies, banks, and laundry shops
Many homebuyers consider a neighborhood's proximity to recreational centers, like malls and parks, a good selling point since they add convenience to their daily lifestyle. Moreover, recreational centers are excellent for families to bond and unwind.  
Selecting a prime neighborhood location is essential if you have a regular work setup and must report to an office daily. The best community would be one close to your workplace and easily accessible through various modes of transportation. If you have children attending school, you'll also need to select a suitable home location to minimize travel time and ensure safety.  
Besides these aspects, you can also include other factors necessary to have a safe, comfortable, and healthy lifestyle in your new neighborhood. For instance, a community that offers security systems and services can enhance protection for you and your family. Suppose you want your children to attend special classes to pursue their interests, such as self-defense, piano, or swimming. In that case, you can also look for tutorial centers that offer these classes around the neighborhood.  
2. Consider Your Budget 
One of the most crucial factors to consider when purchasing a residential property is the cost, and you'll have to find one that suits your budget. Apart from the actual price of the house and lot, you also need to factor in other expenses such as document processing fees, installation, and other professional services like interior and exterior designs. Moreover, you'll need to include any association or membership fees that come with purchasing the property and moving into the community. All these expenses may add up to a substantial amount. Preparing for these should help you decide to finalize your purchase.  
3. Compare Daily Living Costs and Other Expenses 
The costs of essential goods may differ across neighborhoods, so comparing daily living costs and other expenses is necessary before deciding on one. For instance, buying your first home in a high-end community may require paying more for food, utilities, and transportation. While property value may see a steady increase in the long term, your living expenses may take away from the profit. Thus, it's vital to consider these costs.  
4. Assess the Growth Potential 
Finally, it may be helpful if you consider the growth potential of the property and the location you're going to invest in. Several factors influence property value, such as the overall safety and security in the location and the establishments built around it. A community may offer more affordable housing before malls, hospitals, or schools are developed near the area. However, house prices may increase once these establishments become operational. Thus, it's essential to assess the potential for growth of a property to optimize your investment when buying a home.  
Conclusion 
Finding the best neighborhood for you and your family's first home is essential because where you live can significantly impact your lifestyle, comfort, safety, and life satisfaction. Consider the tips discussed above to help you find the perfect home for your loved ones.