Posted on 8th March 2022
Building An Awesome Outdoor Kitchen — Your 2022 Guide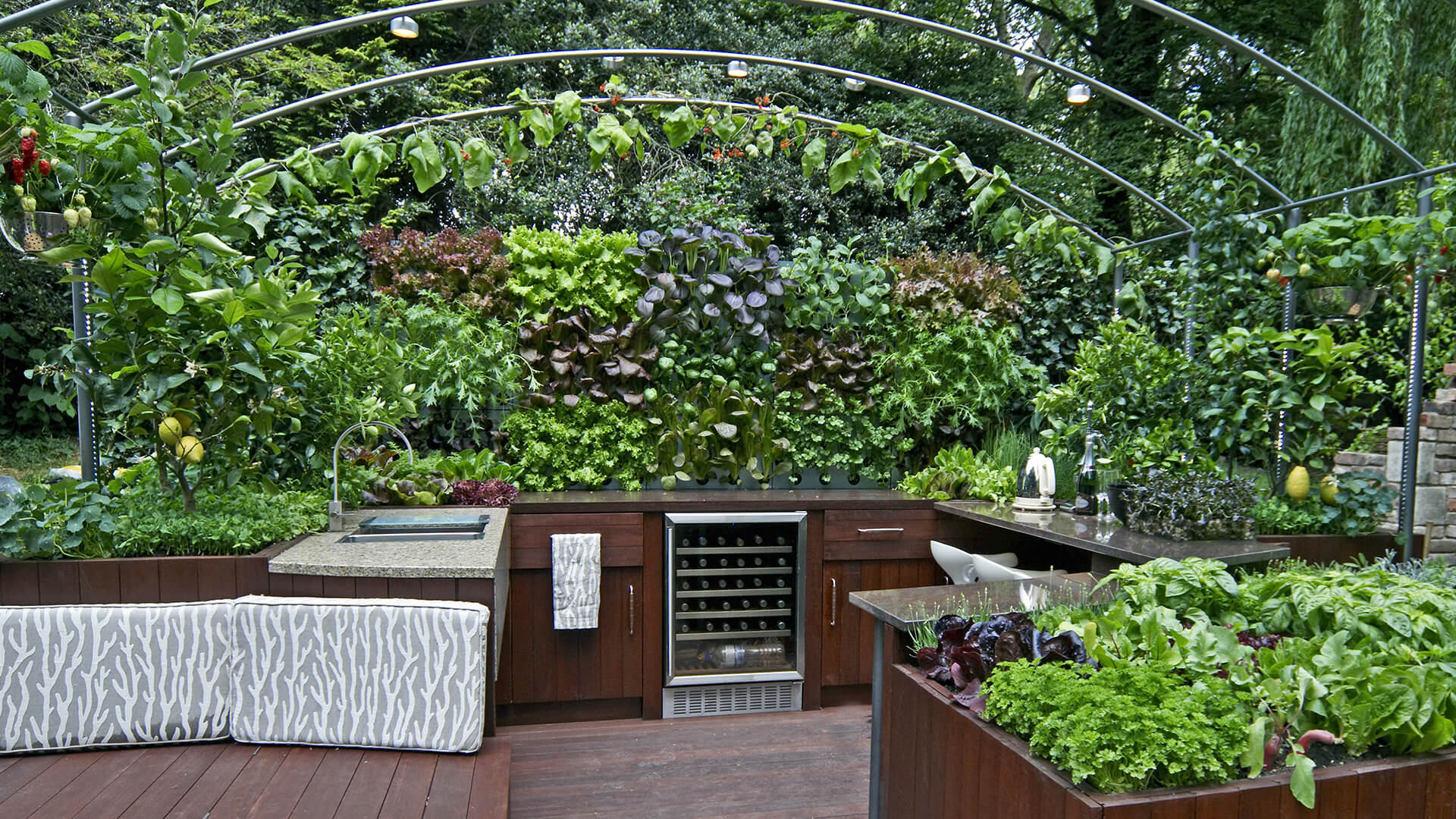 The outdoor kitchen is a common feature in many homes these days, but it's one that should be treated with extra care and attention. Outdoor kitchens can easily become the focal point of your backyard, which is why it's crucial to create an area that you'll love using for years to come. In this guide, we will take a look at how to design the perfect outdoor kitchen for your home.
Essential Parts
The first thing to consider is the budget. While building a kitchen outdoors doesn't always have to be expensive, there are a few things you're going to need, like a water supply, electricity, and ventilation. These can add up quickly. Next, where are you going to put the kitchen? Some people like to incorporate it into their deck or patio, but that's not always an option for everyone.
The most important factor in designing your outdoor kitchen is making sure it's functional. This means having enough space for the grill, storage for utensils and gadgets, and counter space for preparation. You can find a great outdoor kitchen countertop online easily these days, as well as all the other needed equipment and materials. For example, you can use stainless steel countertops in your outdoor kitchen. These are easy to clean and don't have to be painted or sealed like some other materials. They will last for years with minimal maintenance, so they're a great choice if you're planning on spending a lot of time outside.
Why Build an Outdoor Kitchen?
The benefits of an outdoor kitchen are numerous and often forgotten. Outdoor cooking is a great way to entertain guests or spend some time with friends without being cooped up in the house. Outdoor kitchens offer a space for the entire family to spend time together, and many families have found that the cost of installation pays for itself in just a few seasons.
Outdoor kitchens can also be used as an extension of your home, giving you more room to prepare food and giving you more space to store things like pots and pans. You may even find that your outdoor kitchen is used as a second living room for guests and family. Outdoor kitchens can be set up in almost any location, from an empty lot to the side of your house or garage. You'll also find that you're more likely to use it when it's conveniently located.
As you consider installing an outdoor kitchen, there are several things to keep in mind:
If you have children or pets, the area should be enclosed to prevent injury.

Keep the area as open as possible to allow for airflow and keep it from getting too hot in the summer.

Be sure to keep the area clean and free of debris, especially if you have children or pets.
Choosing the Location and Design
In order to design an outdoor kitchen, you need to know the location and type of cooking you will be doing. It's best if it is close to a power outlet so that you don't have to run extension cords. It is also important to make sure there's enough space for your grill, oven, and refrigerator.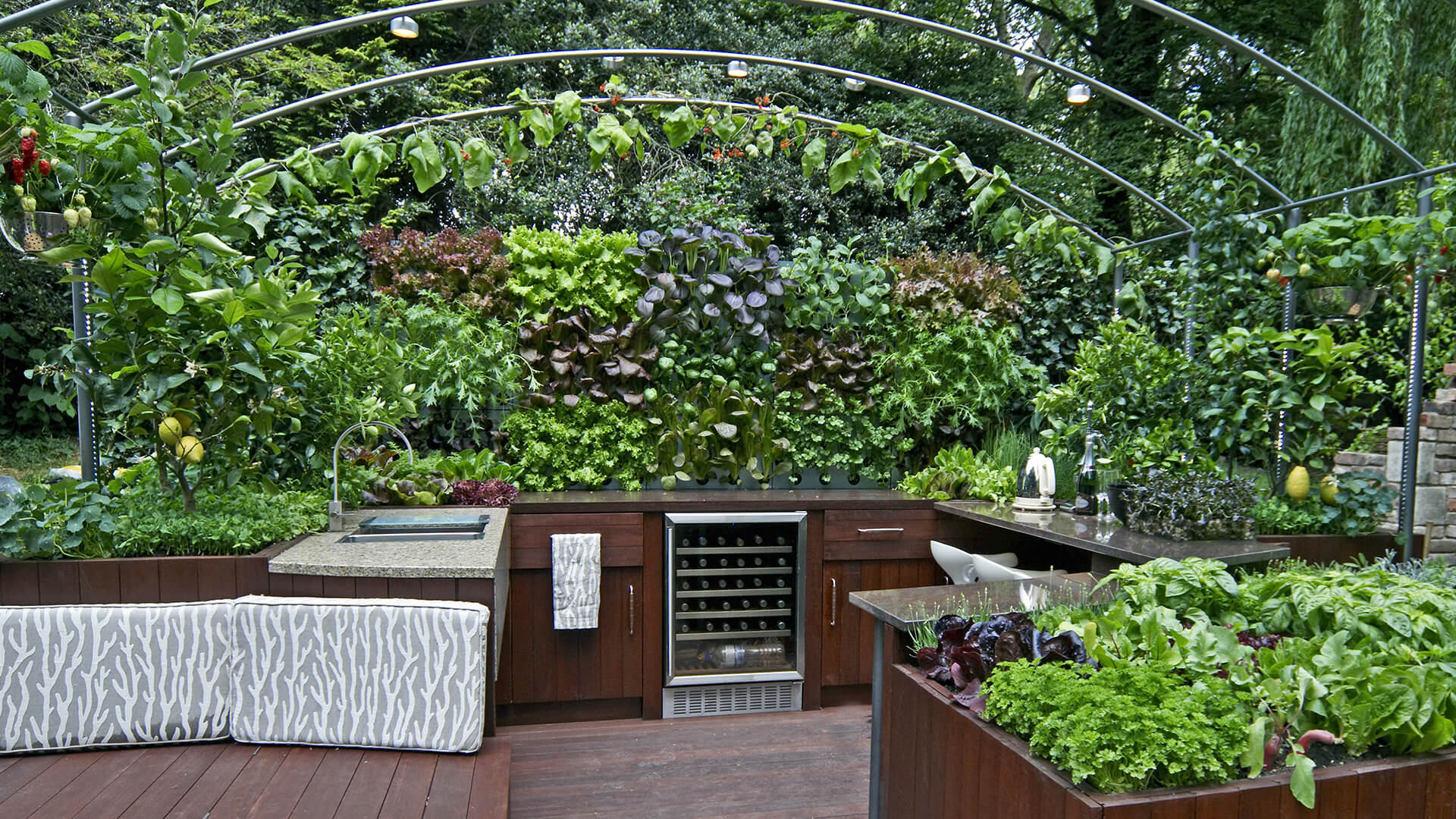 If you are going to be doing more than grilling, then you will need a large surface in order to prepare food. There are many different types of counters for an outdoor kitchen. Some can be used for prep work and others can be used for cooking.
It is important to consider what type of cooking you will be doing
For example, if you are going to be doing a lot of deep-frying, then you need a flat surface that can support the weight of your fryer.
Materials are also very important when choosing the right countertop for your outdoor kitchen. You need to choose a material that is durable, heat resistant, and easy to clean. Stainless steel is the most popular choice for outdoor kitchens because it's long-lasting and doesn't require much maintenance. It can be used in a variety of different environments from restaurants to backyard barbecues. It's also resistant to scratches, water, grease, and fire. The only drawback to stainless steel is that it can be expensive.
If you are looking for a cheaper alternative, then you might want to consider cast iron. Cast iron has been used in outdoor kitchens for centuries because of its durability and heat resistance. It's also easy to clean and resistant to scratches, water, grease, and fire. However, it does require more maintenance than stainless steel. You will need to regularly season your cast iron surface with oil so that it doesn't rust. You will also need to replace the iron grates every few years because they can break or bend. 
Outdoor kitchens are a great way to expand your home's livable space. They allow for both cooking and entertaining in one place, and with the right setup, you can extend their functionality even further. These tips should help you get started on building your own outdoor kitchen.