Posted on 19th September 2023
Benefits of Fitting Automatic Doors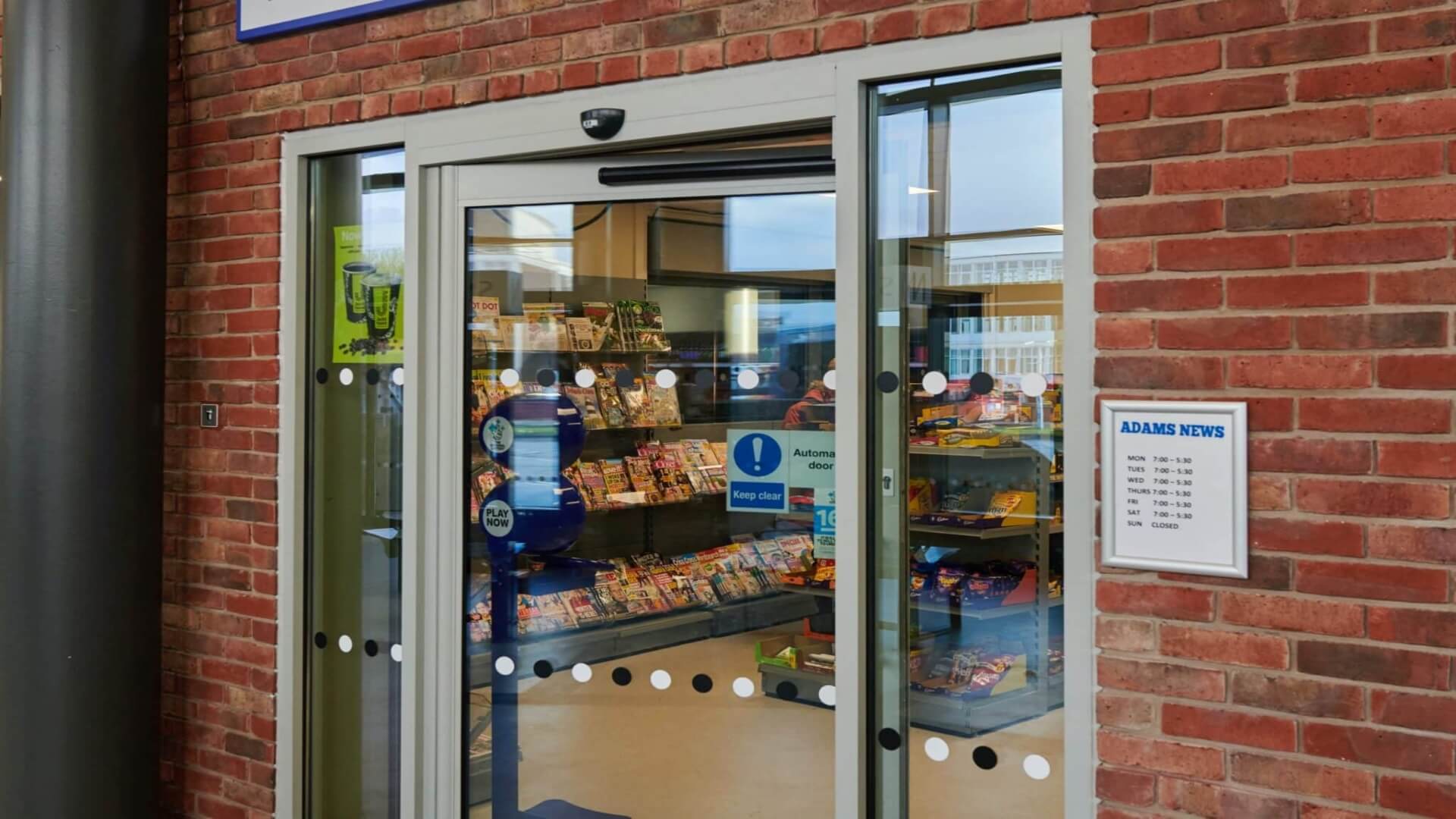 In the commercial world, the entryway is often the first touchpoint between a business and its clientele. If you're looking for an automatic door solution that marries functionality with high-quality craftsmanship, J Manny Automatic Doors is your go-to choice. With a storied history spanning over 20 years and a robust team of 30 Engineers serving Wales and the Southwest, J Manny has stood the test of time, becoming a market leader in the industry.
Why J Manny?
Established Expertise
J Manny's establishment in 2003 translates to over two decades of unparalleled experience. The firm's team of highly trained engineers is committed to delivering top-tier service across a variety of door projects.
Commitment to Quality
For J Manny, reputation isn't just a word; it's a promise. The company is dedicated to utilising the best materials possible, ensuring your doors aren't just functional but long-lasting as well.
Exceptional Project Management
Quality products need quality management. J Manny offers dedicated project management and communication throughout the lifecycle of your door projects, ensuring a smooth transition from planning to execution.
In-House Manufacturing
From roller shutters to grand shopfronts, J Manny's in-house expertise ensures that your project is looked after from start to finish, without any compromises in quality.
Range of Services
Automatic Doors: Whether sliding or folding, J Manny has an array of automatic doors to suit your commercial needs.
Industrial Doors: Tailored to various types, colours, and configurations.
Shop Fronts: Looking to give your shop a new façade? J Manny provides competitive quotes.
Manual Doors: Sometimes, simplicity is key.
Automatic Gates: Specialising in various systems to secure your business premises.
Physical Security & Access Control: From keycard systems to comprehensive security solutions, J Manny is a one-stop-shop for all your security needs.
For businesses that require reliable and exceptional door solutions, J Manny Automatic Doors offers a combination of quality, expertise, and customer-oriented service that is hard to beat. Whether it's for retailers, facilities partners, hospitals, or government buildings, J Manny is a name you can trust for all your door-related needs.
Contact J Manny today for free advice and no-obligation quotations. (https://jmanny.com)
In an ever-changing commercial landscape, make a lasting impression with J Manny Automatic Doors.