 Winners announced
March 2023
About the Home & Garden Awards
BUILD Magazine is proud to welcome you to the sixth annual Home and Garden Awards! We are excited to be hosting this popular programme once again in 2023, where we will aim to recognise the top performers and leading innovators working in the field today.
The pandemic was extremely challenging for many industries, with multiple enforced lockdowns limiting operations and putting businesses under immense financial strain. The Home and Garden sector, however, was able to endure through these difficult and unfamiliar circumstances by providing a service for the public who were suddenly spending most of their time at home.
The Home Improvement market experienced drastic growth during 2020, and this surge has continued throughout subsequent years, as homeowners internationally have been committing more time and money to Interior Design, Gardening, Home Decoration, and Kitchen & Bathroom projects than ever before.
Experts are predicting that Garden Landscaping will achieve long term growth in residential settings, as the more health-conscious younger generation begin to get on the property ladder and drive expansion in this sector. Gardens provide a space for outdoor exercise and the ability to home-grow fresh produce, so as Health & Fitness trends remain popular amongst Millennials the Landscaping Services industry looks set to significantly benefit in coming years.
Also important is the advancement of Interior Design and how rising demand for these services has been influential to the sector overall. The Home and Garden Awards cover the Residential segment specifically, which represents over half of the market share. This makes Residential Interior Design the largest source of revenue for the industry, and Designers, Decorators, Furnishers, Lighting Consultants, and Home Organisers are just some of the professionals working tirelessly to ensure prosperity across this field.
While there have been some setbacks for Home and Garden enterprises, with challenges including volatile energy prices, adverse weather conditions, and reducing numbers of skilled workers – the industry remains robust, adapting to new practices and business avenues. The rise of the Smart Home and related residential automation is just one example of how this sector can evolve with the needs of its customers and utilises innovation to overcome adversity.
With this in mind, we will soon be launching the Home and Garden Awards 2023 to highlight the companies and individuals excelling within this sphere. The programme will encompass all relevant product and service categories no matter how big or small, as we are committed to selecting our winners based on quality rather than size or popularity. We achieve this through an exhaustive process of research and selection completed in-house by our own team of experienced judges.
BUILD Magazine is looking for deserving participants to take part in the highly anticipated Home and Garden Awards 2023, so if you would like to be considered please nominate yourself using the form provided. Our helpful Awards Team will guide you through each step of the process, where there are no mandatory costs involved at any stage! While we do present additional marketing packages to those who are successful, these are optional so there truly is something for everyone!
Need Help With Your Nomination?
We can point you in the right direction.
The Nomination Team can assist with answering any queries that you have regarding a nomination, or the process involved in taking part in one of our award programmes.
Please get in touch with us via email or over the phone if you have any questions - we are happy to help!
TESTIMONIALS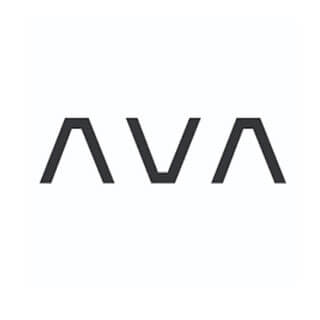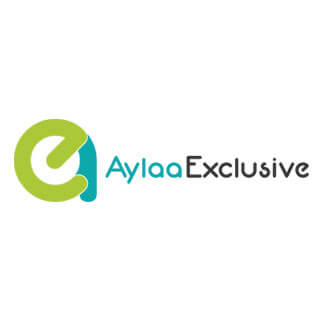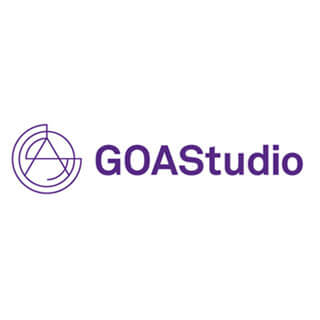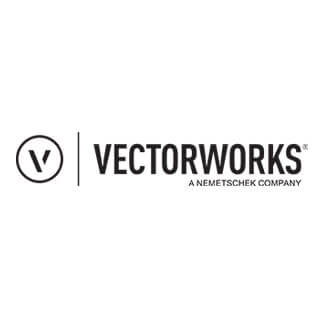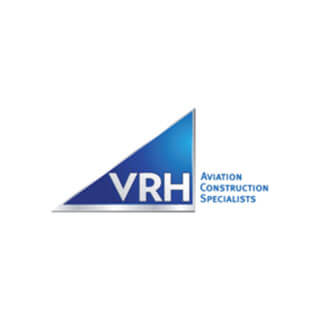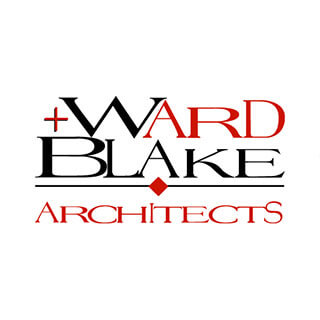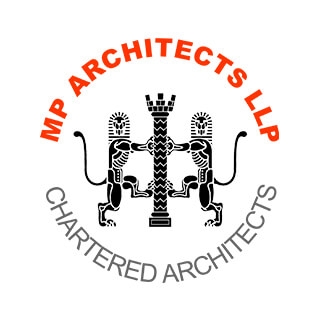 THE BUILD APPROACH
PHASE 1: WE GATHER NOMINEES
Nominees are gained via our online nomination form, those nominating are BUILD magazine subscribers, our online visitors, social media following, clients and our wider circulation.
Those putting forward nominees are welcome to nominate their own firm, colleagues within their firm and of course third party businesses.
BUILD magazine is part of the digital publishing house AI Global Media, the publishers put forward nominees for consideration.
PHASE 2: NOMINEE EVALUATION
All those who formally accept their nomination are asked if they would like to submit material for further consideration as supporting evidence. This is by no means mandatory.
Items we consider are the materials supplied by nominees, information on those nominated businesses available online and any information supplied with the original nomination.
PHASE 3: RESEARCH AND JUDGING STAGE
Our research team, who are highlighted below, will assess all information presented to them.
The team gather information independently from a number of publicly available sources, they assess the material supplied by the nominees and by those who put them forward originally.
The research team will cast their final judgment based on various criteria including client dedication, innovation, business growth, longevity, online reputation, client feedback and business performance.
PHASE 4: CONTACTING AND ANNOUNCING WINNERS
Once winners have been determined each winner will be contacted directly.
Detail of award winners will be embargoed until BUILD magazine make the announcement publicly via the website and award winners' magazine.
PHASE 5: MAKING YOUR AWARD COUNT
To all those who are lucky enough to be selected as winners we offer a number of products and services to assist in gaining maximum exposure for your win, details of which can be found HERE.
We also encourage all of our winners to publicly announce their win independently.
Announcements via company websites, social media channels, via publicly released press releases, and through local and national press are a great way of really maximising the exposure gained from such an amazing achievement. For advice on how to gain maximum exposure from your win please get in touch, we will be more than happy to assist.
Our team
Laura is our Awards Manager overseeing a number of BUILD magazine's major awards programmes
Laura Hunter
Awards Manager
Jane is one of AI Global Media's Directors and is passionate about delivering maximum value for each award winner.
Jane Henderson
Director
Jeremy heads up the research team.  He is a conscientious and dedicated team leader and is committed to each one of BUILD magazine's nominees and award winners.
Jeremy Roe
Head of Research
FAQs
When did BUILD magazine launch?
BUILD magazine published its first issue in 2015 but is still considered to be a relatively new face in the construction industry. Despite its youth, the publication provides a fresh look at the sector as the only globally focused free-to-subscribe construction magazine. Our distributions span a worldwide network of more than 110,000 dedicated and informed industry experts. As a quarterly publication we are less frequent, but this makes each issue bursting with need-to-know construction information. Compiling the latest trade news with featured case studies on the industry's leading organisations and professionals, the magazine is a comprehensive source of industry information which covers all aspects of buildings, infrastructure and related works. BUILD magazine is one of the many publications owned by AI Global Media, a UK based digital publisher which has published over 200 worldwide publications to its name since 2010.
Where did my nomination come from?
Nominations are gathered via an online form, in the interest of maintaining high response rates, we do not ask nominees to reveal their personal identity. We frequently nominate candidates ourselves. When it comes to the process of voting, if you didn't cast a vote by self-submission it is likely to have been cast via a colleague or client who has received one of our direct invitations. Because of the nature of the publication our awards focus on sectors such as architecture and building firms, meaning that when nominations are made, it can either be in reference to the company or a specific project they have been working on. The main ethos of our awards system is that your ability to succeed is not linked to the number of votes received, with the most pertinent belief behind this being that all awards will be received purely on merit. As a means of identifying spam votes and countering cyber-threats, we are constantly monitoring the site for unusual behaviour.
If I do agree to be shortlisted, what happens next?
As we look to keep maximum focus on relevant candidates, we ask all nominees to accept their position on the shortlist. This also gives people complete control in their decision on whether they would like to move forward with the award. There is no cost for you to be added onto the shortlist or for any of our winners. Nominees who accept will then be submitted to our research team who will then research each nominee. Nominees are given an opportunity to present their own data which gets considered alongside the information collated by our research team. It can take up to 8 weeks for research to be completed.
Who determines the winners?
We employ an entirely impartial panel of 5 individuals to conduct all of the research to our high standards. At the helm of the panel we have a veteran academic leader with international academic and training experience. They are well versed in research, fact-checking and mediation. We believe this method is the most efficient in determining which individuals and companies are most deserving in winning an award and has brought us much success and commendation throughout its use. Our continued use of this panel plays a key part in enforcing BUILD's stance that winners are not determined by popularity of votes, but by their contributions to the sector.
What happens if I am deemed successful?
There is a short press embargo in place where we ask you not to make the news public, giving us the chance to prepare the different means of coverage we offer for companies. This means that during this period the program manager will liaise with you to agree on the most appropriate coverage for you. Our main feature takes the form of a digital celebratory magazine, but we also offer physical trophies, wall mounted and digital certificates, web-based advertisements and generic press releases which are bespoke to you or your company. This variety of options are aimed to make the awards tailor made to each individual firm, not matter which one you decide to go for.
Is there a ceremony or award dinner and if so, when does it take place?
We do not focus our efforts on a celebratory event. Despite being an enjoyable occasion, it doesn't support our group's philosophy of cost-effective marketing. As well as the lack of cost efficiency, BUILD is an establishment which runs awards worldwide and we believe it would be logistically difficult for some of our winners to attend an awards ceremony. We follow the belief that any of the optional costs involved with the award would be more beneficial in a year's worth of online marketing for a winner, rather than spending it all on a ceremonial evening. All of our press announcements are made digitally, online and across our network to enforce our position as digital publishers. We aim to arm you with the tools (both digital and physical) to generate real-world value.
Are there any costs involved in accepting my nomination or in winning an award?
As previously mentioned there are no compulsory costs in accepting a nomination or winning an award with BUILD magazine. We do offer a variety of paid additional benefits for our winners, but these are completely optional and merely supplementary to your award rather than essential. To demonstrate our commitment to no mandatory fees, all our winners are offered a free of charge promotional package. Our company policy will always remain: regardless of budget, our clients should always be able to garner the full value of the award and our seal of approval. We offer a variety of promotional opportunities to our winners, as we have an extensive network and we know, more than anyone, the wider business benefits from promoting industry awards.