Posted on 19th June 2023
All About Backhoe Loaders: Their Benefits and Uses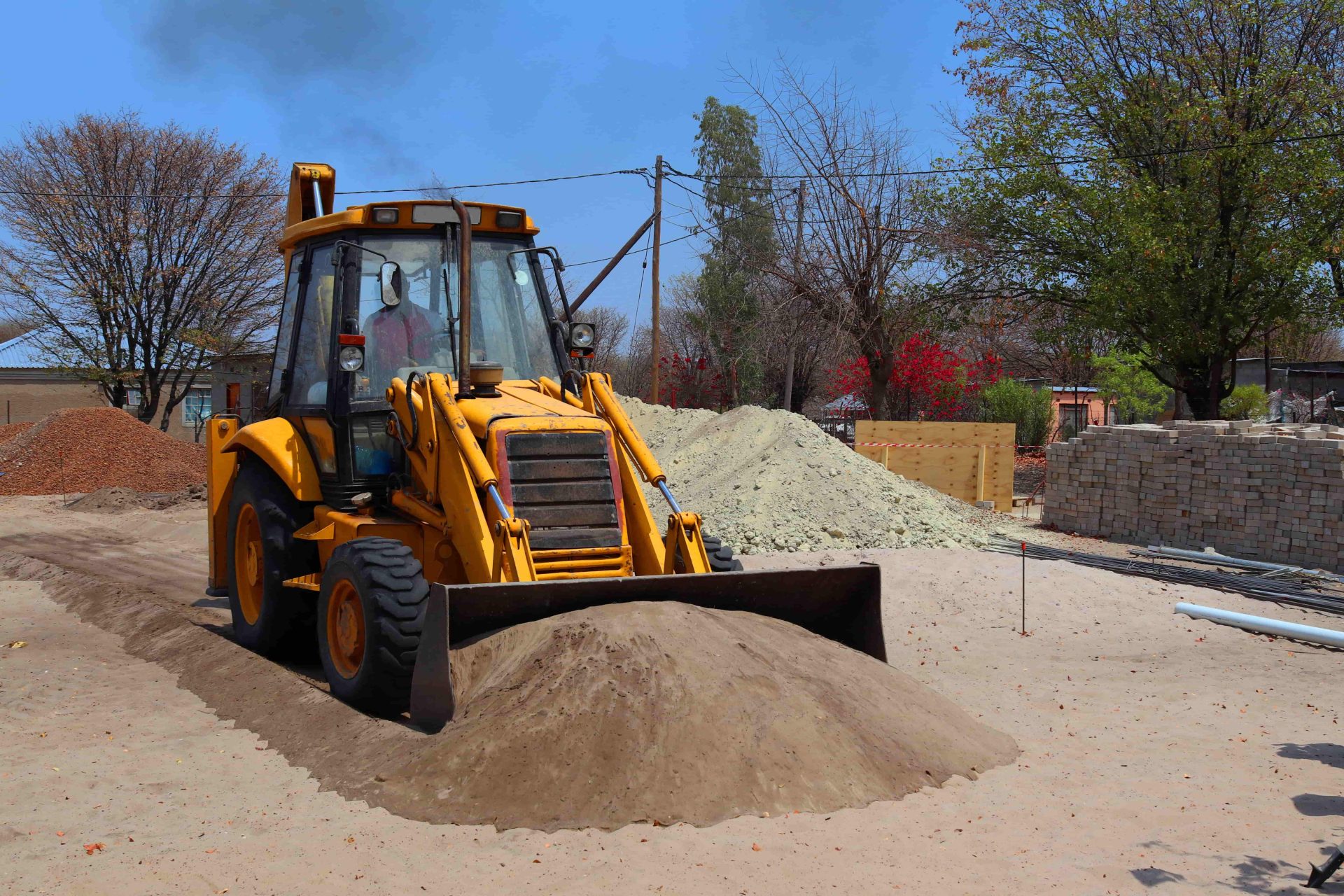 Backhoe loaders are probably one of the most versatile heavy-duty pieces of equipment you'll use on a building site. So versatile, in fact, that they've been termed the 'Swiss army knife' of heavy-duty equipment.
With construction output increasing month on month and year on year, there's never been a better time to start a new construction business, take on more projects, or level up your equipment. Read on to find out why backhoe loaders are a must-have piece of equipment for any construction project.
What is a Backhoe Loader?
A backhoe loader, sometimes known just as a backhoe, is a piece of equipment that's commonly used in construction projects. It's relatively small in size and consists of three main parts. There's a tractor body, which is situated between a loader at the front and a backhoe at the rear, and each part of the vehicle performs different actions.
Uses of a Backhoe Loader
One of the biggest advantages of a backhoe loader is its versatility. Here are just some of the ways this must-have piece of equipment can be used.
Landscaping
In the landscaping industry, backhoe loaders have a range of uses. Thanks to their ability to dig in particularly hard or heavy materials, they can be used for breaking up asphalt as well as digging space for ponds, water features, or fence posts.
Agriculture
It's not uncommon to see a backhoe loader being put to use in the agriculture industry. Whether you're planting or uprooting trees, backhoe loaders provide an effective way to do so.
Construction
In the construction industry, backhoes are used for small demolition tasks, transporting debris or materials, and digging trenches for irrigation lines.
Backhoe Loader Benefits
Here are just some of the advantages of having this useful item of equipment as part of your repertoire.
Versatility. Backhoe loaders can be used in a wide range of industries and usage cases, so, if necessary, you can pivot your business offering once one of these loaders is in your possession. Available in different sizes. Backhoe loaders come in various sizes, so you can choose the one that works best for your project. Can cover several types of terrains. Backhoe loaders' versatility means they're built to cover several different terrains, including rougher ones, so you're not hugely restricted by where you can use these useful vehicles. Can decrease labour costs. In various situations, backhoe loaders can actually do the work of multiple staff members, especially when it comes to digging. With labour costs being one of the biggest business expenses, saving on them is crucial.
How to Find the Right Backhoe Loaders
They say a workman is only as good as his tools, and to some extent, that's true. If you plan on purchasing a backhoe loader to make your life easier on construction projects, why not buy the best?
Asking for recommendations from others in the industry is one easy way to find out about the best models, as is looking online for reviews and testimonials. Try to buy from well-known brands such as JCB, which are more likely not only to be more effective but often come with legitimate guarantees or warranties, too.
Buying these popular brands second-hand is a great way to prioritise quality while staying on budget. You'll find a range of effective and affordable used JCB 3cx on mascus.co.uk, for example.
If you're buying second-hand, remember to ask questions about its condition, age, and any defects. You should also consider the type of backhoe you want, looking at digging depth, amount of horsepower, and bucket size.
Whichever backhoe loader you decide to buy, buying one in the first place is a no-brainer. You'll struggle to find a piece of equipment that's more versatile or useful for your next construction project.