Posted on 22nd August 2022
A Room-by-Room Guide to Thorough Cleaning for your Property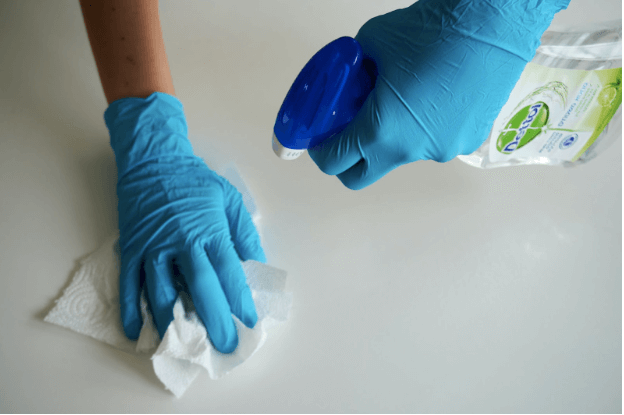 To many of us, deep cleaning of the home is a priority. When it comes down to really doing it, though, we are at a loss for where to begin. Do we need to devise a plan before we go in, or can we start sweeping? And how on earth are we going to keep up the stamina necessary to finish such a massive undertaking?
It is essential to break up a large project into smaller, more manageable chunks, like cleaning a home.
To help, we've created a guide for the most essential parts of the house to clean your home.
Getting started on the cleaning
Eliminate the clutter: A basic cleaning is required first to get down to serious cleaning. Clutter may conceal many dangerous bugs without making them worry for their safety while still providing them with places to feed and breed. Pick up everything on the floor, in the centre of the counter, or strewn over the sofa so you can walk freely about the room and clean effectively.
Do some strategic planning: Plan which rooms you'll clean and when, considering how long you'll need. Divide the job into days or weeks. If you're short on time or have a large home, employ a local cleaning service.
Cleaning supplies: Gather everything you'll need to complete the task successfully before you begin. To avoid having to backtrack because you're missing crucial supplies, ensure you have everything you need before starting.
A Room-by-Room Guide to Thorough Cleaning
Cleaning the living room
Even with frequent cleaning, dust, and filth return, start with the room's highest surface and work your way down.
Ceilings: Use a telescopic microfibre wand to sweep over them, particularly crevices where spider webs may have accumulated.
Light Fixtures: Turn off pendants and chandeliers, then spray a lint-free cloth with isopropyl alcohol and distilled water. Dry after wiping.
Walls: Dust ceiling to base moulding using a microfiber cloth. Gently clean walls with a damp mop. To remove grease, put the mop in warm water and mild detergent.
Carpets: Vacuum and spot-treat stains using 3% hydrogen peroxide, purified water, and dish soap. If carpets seem dirty, steam clean with a vacuum cleaner or hire an expert.
Wood flooring: Avoid drenching them with water. Use a microfiber mop and a cleaning spray that has a pH level of 7.
Cleaning the kitchen
You like cooking but tend to mess with your kitchen since you do so much of it yourself. Your kitchen has the most chance of becoming a shambles if you're not vigilant.
Oven: Those stubborn, baked-on messes? For these, you may need a special oven cleaning. Alternatively, use this helpful trick to remove crusty residue: Put a half cup of ammonia in a shallow glass pan and let it sit overnight in a cold oven.
Refrigerator: The inside, door, and gasket should be cleaned with hot, soapy water with a tablespoon of baking soda. Use a thin layer of petroleum jelly to prevent gaskets from adhering. Use a universal vacuum attachment with a brush or a long, flexible appliance-cleaning brush to dust the coils.
Cooktop: Cleaning the grubby build up on the burners, caps, and grates may be done with hot soapy water or a degreaser with a nylon scrubber. If you have a glass cooktop, you may clean it using non-gel toothpaste and a cleaning pad.
Dishwasher: Make sure the drain is clear, then run a hot cycle after wiping the gasket channels with hot, soapy water.
Cleaning Your Bathrooms
Shower Doors: Spray some undiluted white vinegar over the cloudy area, and then wipe it off with a sponge wet with water and a few drops of dish soap; it's always essential to clean it in eco-friendly ways.
Shower Heads: To descale, soak the showerhead overnight in white vinegar in a plastic bag secured with a rubber band. Hot water flush. Drains: Hair and product residue may create drain clogs. Sprinkle baking soda and vinegar. Flush with hot water once the bubbling stops.
Toilet: Pour 2 cups white vinegar into a dish, wait 30 minutes, then scrub. Chlorine bleach stains rust.
Laundry: It's crucial disinfecting laundry by throwing in a quart of white vinegar and a cup of baking soda, then running a heavy-duty cycle on the highest setting.
Now that you've finished with every area in the home, you can focus on the most critical details. Soak it all in and take it easy. In other words, you've got this.