Posted on 28th January 2022
9 Tips For Planning a Commercial Building Renovation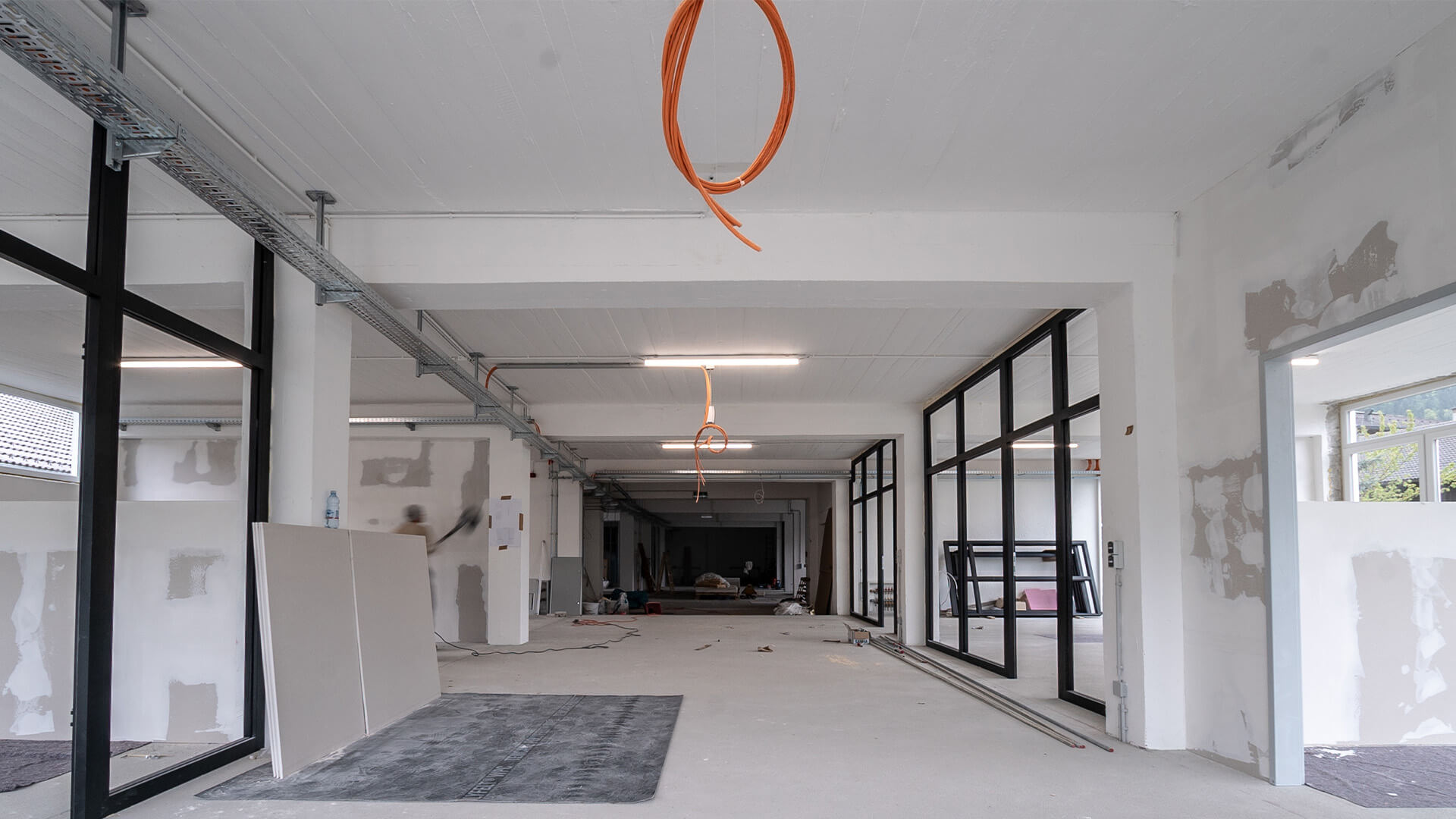 A building renovation might be the only thing that your commercial property needs to increase its value in the market. It's important to note that renovations shouldn't be done for aesthetic purposes only but also for the safety of everyone in the building.
Your commercial building should be a convenient and functional space for businesses, their employees, and customers. For this reason, you should make sure that your commercial building fulfills all the needs of your tenants as promised on your contract without any complications. 
Renovating a commercial building can really cost a hefty amount of money. Although the budget is a very important factor for any renovation project, this should never hinder you from pursuing the renovation, especially if it's for the safety of the majority. You can search for safe small business loans online or any reputable lending entity near your area and acquire financial assistance to sustain your renovation needs.
Here are the top tips for successfully planning a commercial building renovation. 
1. Budget Wisely
When renovating a commercial building, consult your contractor first regarding the renovation plans and the expenses that come with it. Having a detailed and mapped-out budget helps in deciding what to prioritize first.  Most people who renovate commercial buildings end up spending more because of a lack of planning and budgeting.
It's advisable to have a contingency budget of at least 10% more to cover unexpected expenses in the long run. 
2. Focus on Sustainability
Construction and renovation have been evolving over the past years, more professionals in the industry are gaining interest in streamlining their projects with a focus on sustainability. The goal is to reduce waste by using eco-friendly materials and exploring more developmental ways to go in renovating efficiently.
For instance, you can use solar panels and LED lightings.
3. Schedule Well
Before starting your renovation, you should spend time finalizing everything with your contractor. Make sure that everything is clear to both parties. It's best to outline everything for easy monitoring and lessens work interruptions. 
4. Implement Team Effort
Accomplishing a renovation project is a tedious task, that's why having a team to help you in managing all aspects of the renovation is necessary. By encouraging team effort many tasks will be finished on time, decisions would be finalized, and monitoring of the renovation will be less daunting for you.
5. Hire Qualified Contractors 
The ideal contractor for your building renovation should be someone that you can comfortably talk to and someone who can deliver quality work within the specified time. Look for someone who has a portfolio or references that you can reach out with regards to the quality of their work, attitude, integrity, and expertise.
6. Reason For Renovating
As a commercial building owner, you should identify the problem first before planning for a concrete solution. The reason for renovating should be clear enough to warranty and commit yourself to a renovation.
7. Enhance Curb Appeal
Although it shouldn't be a priority, the aesthetic appeal of your commercial building should still be second on your list of concerns. Bear in mind that even in commercial buildings, the phrase, 'first impressions last' also applies.
Enhancing your property's curb appeal highly contributes to the qualities that your commercial building should possess to attract new clients which eventually helps your business to thrive more in the industry. 
8. Choose a Temporary Workplace
A renovation can really disrupt work processes, but you can diminish its negative effects by preparing early on and thinking of provisions, like seeking a temporary workplace you or your tenants while the renovation is ongoing. 
9. Take Care of the Permits
Before starting your renovation, you should secure a permit because this is required in building and alteration of your property during renovation. It serves as proof that you're certified by the law to carry on the construction based on the rules and criteria set by the law for the safety of everyone involved in the project. 
Conclusion
Commercial building renovations are a sign that the owner cares for the property and its tenants. It clearly shows that the owner wants to give value to the tenant's rental payments by giving them the best amenities and features that they deserve. 
As for the owner, renovating your property adds value to its price in the market. It may be an overwhelming and challenging move but, in the end, it will all be worth it.
Use these tips to make sure your renovation goes as smoothly as possible.