Posted on 20th April 2021
7 Easy Tips for Making Your Home Cosy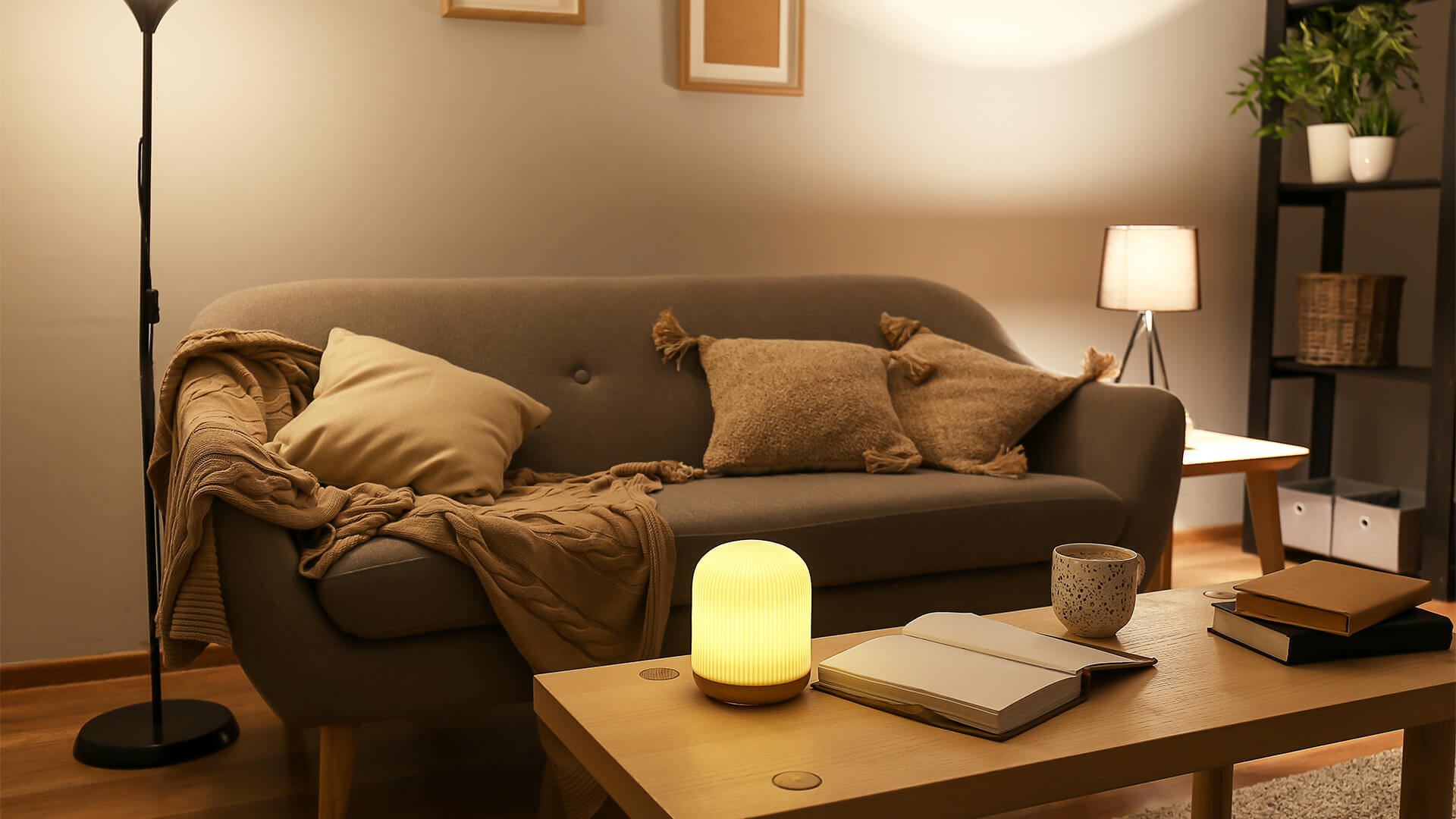 Creating a comfortable home you can enjoy is not as straightforward as it may seem. On the contrary, satisfying all of your needs in a limited space might quickly become a real challenge. You not only have to take care of all the necessary maintenance, like heating service and repair, but you should also improve your home's appearance. Not to overwhelm yourself with a complete overhaul of your house, we suggest you try implementing a few decorating ideas into your interior design.
If you are not sure what you can change to make your home cozier, you came to the right place. In our article, you will learn how to design a space where you can relax. Here are a few easy steps you can take to create a cozy interior for your home.
Add Ambient Lighting
Light sources are an essential part of creating a cozy interior design. There are a few light sources that you can use to add more lighting into your home, like chandeliers, recessed lighting, wall lights, track lighting, and more. We are sure you are going to find an option that you will love!
Add More Colorful Details
Another thing that can help you create a cozy home interior design is using more colorful accents. Decorating your home with vibrant, playful, and colorful objects will make the overall look of your space more dynamic and pleasant to be in.
From art pieces, throws and pillows, rugs and lampshades, to colorful kitchenware, your options are almost endless! You can opt for high-end products if that's your esthetic, but you can also find great bargains and inspiration online.
Choose the Right Furniture
We know it's not that simple to choose the right furniture design for the interior you want to create, but you can easily find some guides online helping you to achieve the desired effect. Depending on your taste and sense of esthetics, you can purchase furniture that would fall into the category of the style you like the most, be it the minimalist style, the Provence style, the industrial or rustic farmhouse trend, and many more.
However, once you choose your favorite design trend, stick to it. Buying different pieces of furniture will make your interior look chaotic and unorganized.
Decorate With Plants
One of the things which can instantly create a cozy atmosphere is decorating with live plants. When it comes to your choices, the sky's the limit! You can easily find one (or more!) type of plant that matches your style and your interior design. Even a collection of small cactuses on your window sill can be ever so endearing. And that's not all – plants will improve the quality of air in your home, and that's a win!
Change the Arrangement of Your Furniture
Buying new furniture, art pieces, or accessories is a sure-fire way when it comes to creating a cozy interior design. However, if your budget is tight or you have no time to plan the interior decor of your home and include the new pieces, you don't have to do it right away.
You can always change the arrangement of furniture you already have in your room instead of adding new ones. It is such a cheap and easy way of transforming your living space, so try it out today!
Opt for Blinds and Curtains
Who enjoys the view of a bare window? Almost nobody! It goes without saying that curtains or blinds can make your home cozier. Window treatments are such an important detail in every home because they can completely change the look of the space at any given time. They can make your interior appear cozier and will also provide you with privacy and sun protection.
Bring a Few More Candles Into Your Space
Another thing that can help you create a cozy interior design is bringing a few more candles into your space. We know that candles can instantly create a pleasant atmosphere, so we are sure you will love the results. And when it comes to the scents, shapes, colors, and sizes, the candle industry can get extremely creative. With so many options available on the market, you'll find something that will perfectly match your style, taste, and your room.
The Bottom Line
You don't need to have a degree in interior design to make your home look amazing and feel comfortable. One of the best things about the whole ordeal is that you don't have to break the bank to transform your living space. You can turn it into a cozy nest with a bunch of inexpensive accessories. Sometimes you won't even have to spend a cent – all you have to do is to rearrange what you already have.
Hopefully, the tips mentioned above will help you transform your home into a comfy, relaxing haven. Feel free to try them out today, and don't hesitate to look for more inspiration online!