Posted on 25th June 2021
6 Ways to Use Outdoor Lighting In Exterior Home Design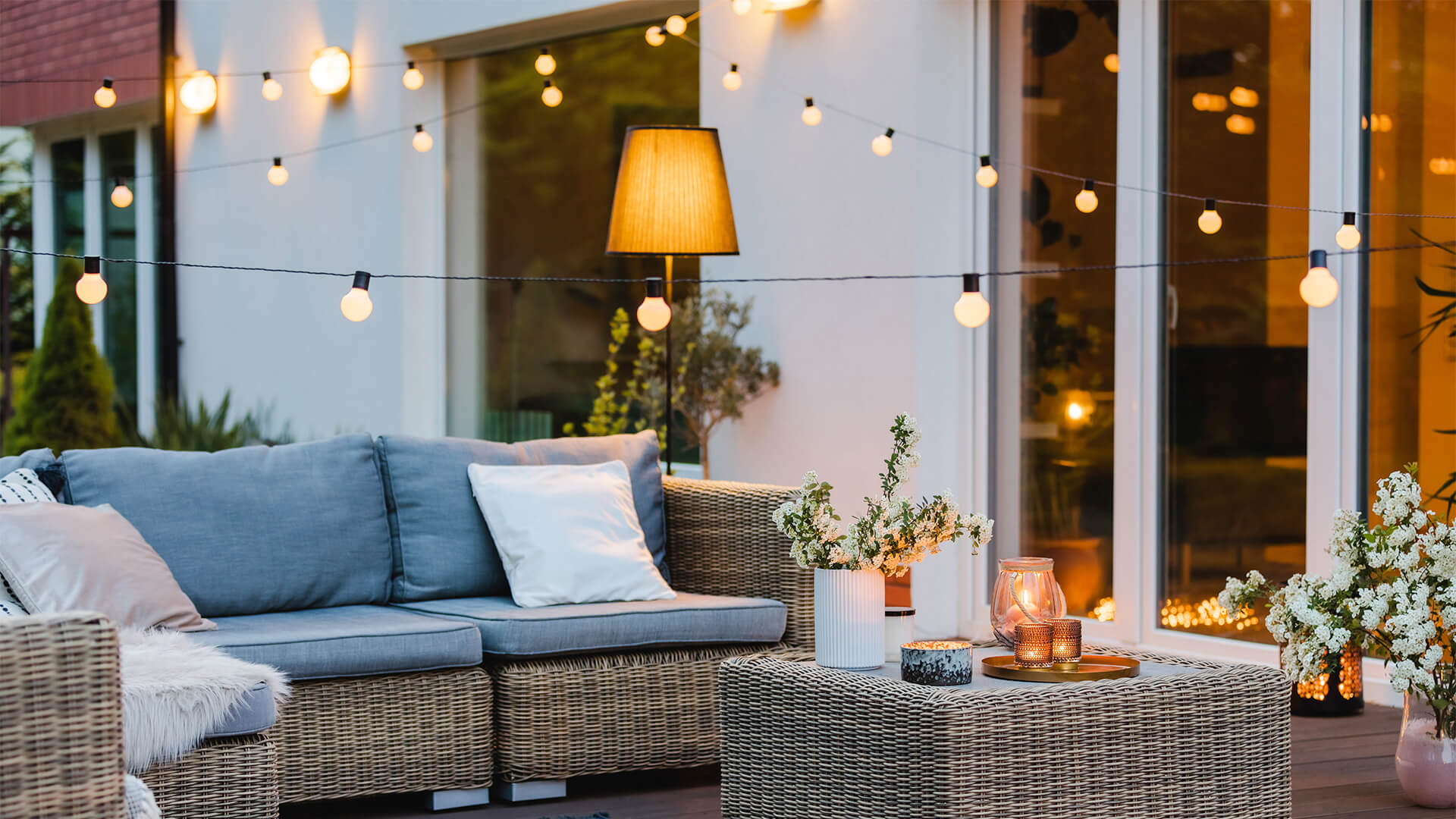 Not a lot of homeowners recognize a whole new level of aesthetics and value that outdoor lighting adds to their house exterior. You surely went the extra mile making your home and yard look top-grade in all aspects. It's not acceptable to stop right there and let all your hard work vanish from sight as soon as the sun sets. With some outdoor lighting tricks here and there, you can put your exterior home design on display.
Get Your Exterior Glowing With Outdoor Lighting
Outdoor lighting can make your exterior home design glow brighter and make it more beautiful. It helps showcase the focal points in your landscape while making the guests and spectators feel welcomed. 
Not only will outdoor lighting accent your yard, but it'll also give you fresher ideas to maximize your outdoor space like these top 5 unique outdoor living spaces. This will give you ideas on how you can create a living space that you and your family can enjoy.
Here are some ideas to light up your outdoor space:
Get Started with Task Lighting
Task lighting increases the illumination of your exterior home design. It means there's already an existing source or amount of light available in that area but it needs to be more illuminating so that objects or important things can be highlighted. Task lighting is perfect for outdoor spaces like entrances and pathways.
A well-lit entrance will warmly welcome anyone who comes knocking at your front door. You can hang lights on the porch or have them mounted on both sides of the door. Task lighting can also work in gazebos or other roofed structures on your lawn that you want to accentuate.
Using more than one fixture for outdoor lighting will make sure that you get the quality and warmth of lighting for the areas that you want to highlight such as entryways, driveways, and porch. There are different light fixtures that you can choose from such as spotlights, post lights, step lights, bollards, and area lights. You can combine them all to achieve a more beautifully designed exterior.
Your lovely garden deserves to be showcased even at night. Installing enough lighting in your yard will also open the door for exciting events at home. You can invite family and friends to spend an afternoon dining out in your garden and when the night falls, everyone will be amazed by how radiating the space would be because of outdoor lighting.
You can highlight the trees and plants using fixtures such as spotlights, post lantern lights, wall lights, and floodlights. Even in the daytime, these fixtures can make your garden look more aesthetically pleasing. You can also consider hanging string lights between trees or lamp posts to create a more festive effect, especially during holidays.
A lot of people would remember lighting up their driveways but they tend to forget about their garage. To complete the warm ambiance, make sure you add light fixtures to your garage as well. One strategical way to do this is by placing floodlights in a little higher place so that they'd be lined up along with the highest point of your garage.
Pot or recessed lighting is also equally beautiful and more effective when used in highlighting the garage door. If you want a more luxurious effect, go for a luminescent garage door that glows brightly as it emits a warm light.
Patios are perfect for hanging around, dining out, or just socializing. As another outdoor living space in your home, your patio deserves the right amount of illumination and radiance. There are several light options that you can choose from if you want to surround your patio with different kinds of lights. Some of these options include:
String lights

Lamp posts

Hanging lanterns

Tiki torches

Pendant lights
There are many ways to spruce up your patio with the help of outdoor lighting. You can create any ambiance that you like depending on your mood. This backyard space of yours can soon turn into the perfect coffee nook, a little party venue, or the coziest reading spot in your home.
Create An Instant Relaxation Spot by The Pool
Your already charming pool in broad daylight can be emphasized even more through the proper use of outdoor lighting. It can be an instant relaxation spot for you and your family during weekends or even on any day of the week. Pool lighting creates a somehow dramatic yet calming look which makes it more inviting.
You can opt to install light under the water or make use of elevated posts so you can scatter several light bulbs around the pool area. Use LED lights if you want to see below the surface of the water. They can also make the color of the water look different at night.
Final Words
Outdoor lighting isn't only functional—it also helps in accentuating several parts of your home.  Using an ample and creative amount of lighting helps you achieve that goal. When you're done furnishing those lights, your property is more than ready to be admired and gazed upon by passersby. Even your neighbors won't fail to notice how your humble abode isn't so humble, after all.