Posted on 4th March 2021
5 Tips To Successfully Sell Your House With As Little Stress As Possible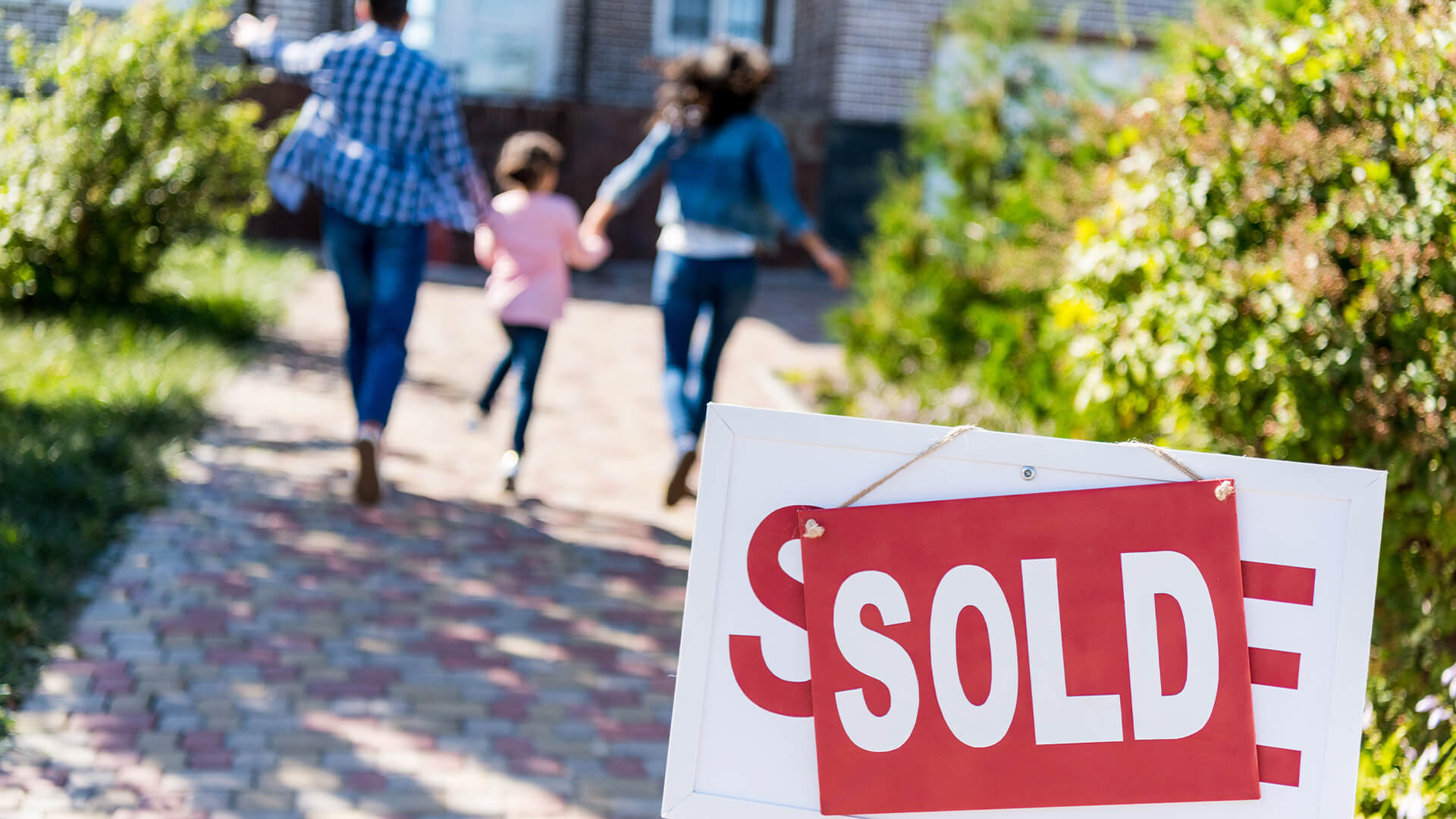 You're finally moving and leaving your home, yet you're feeling a bit anxious because you now have an enormous task ahead of you, which is to find a new owner. You might have already surpassed the first hurdle of the entire process by deciding to sell it finally. Now, you must go over the next steps and procedures of selling it without feeling stressed and drained out.
If you're looking for some tips and tricks for a fast home sale, you're precisely at the right place. Say goodbye to feeling overwhelmed because of complicated logistics, documentations, deals, and negotiations. Don't lose heart and give up your decision to move because of these tedious processes.
Turn your home sale experience into a memorable one by following these suggestions:
1. Set Your Goals
Before you start with any of the necessary steps in selling a home, list down your objectives and goals first. This will help you make smarter decisions, and you'll also be able to understand what you want to accomplish. These goals will be set not only for your own sake, but also for everyone else who'll be involved in the process.
Once your goals are set, your real estate agent, representative, family, and the prospective home buyer will understand your needs at the end of the bargain. Make sure to determine a fair selling price and to be accessible for inquiries and communication purposes.
You can also meet with your family and friends about how you'll be proceeding with the house inquiries from prospects so you can earn their cooperation and support. Eliminate stress and anxiety by communicating openly with your agent, family, and people you want to work with. With proper goals and effectively sharing them with people around you, you'll be able to maneuver your way through your house sale with no stress at all.
2. Be Open and Flexible
Always keep an open mind when pursuing negotiations and dealing with clients. If you prioritize and encourage unrealistic expectations, you'll just end up getting hurt and disappointed. Set your house price right and try to listen to your clients' concerns and queries.
Even if you have some fixed expectations that are part of your goals, sometimes, you must bend them a little to fit the market and align with your potential buyers' needs. Although it's equally important to make sure you also gain a good deal, the best way is to meet your client halfway.
To refrain from getting frustrated, it's essential to always be open to the possibility that your expectations might not be realistic. There are many options for you to handle prospective buyers, and you can partner with the right people to conduct negotiations on your behalf.
3. Have the Right Mindset
To eliminate stress, the very first thing you need to avoid is to be pessimistic about anything. Try to apply your most positive attitude and thoughts regarding the sale of your home. Your mindset ultimately plays a big part in your overall home selling experience. If you exude positivity, you'll most likely get rid of any negative thoughts, too.
One of the most critical aspects of staying positive is to be well-prepared with any shortcomings that may come your way. Considering all the tasks you need to do and the financial stakes in place, it's hard not to feel overwhelmed. However, if you prepare well enough and have a positive mindset in everything, you'll not struggle with any stress, and you'll also have a favorable result in the end.
4. Keep Your Home Tidy at All Times
Clients who are interested in purchasing your property will often request to have a physical tour. Although this may not apply to everyone, there'll be some who are living around the same area or who'd like to come to check your house in actuality. Get rid of being rattled and save yourself from the hassles of having a last-minute cleaning session. Make sure that your home always has good air quality and is presentable at all times. This way, you'll still feel calm even if someone wants to visit you out of the blue.
Even a little effort for cleaning goes a long way. Keep up with the daily house chores by spending at least a few minutes to one hour doing it every day. You can set up a schedule and assign family members to do their share, too. Keeping your home in its clean and organized state will help ease any stress of last-minute house tours. Additionally, it also impacts your health and mood when you live in a well-organized atmosphere.
5. Collaborate with The Right People
Unfortunately, sometimes, the stress you experience is dependent on the people you work or deal with. They are the most crucial factor that can either make or break your stress levels. Hence, it would be best if you partner with the right people who can manage your home sale. Never rush any decisions when selecting your agent. Even if your friend or family recommends someone, it's not a guarantee that you'll have a perfect working relationship with them.
Trust your instincts as you meet with any potential agent. You may compare their different terms, agent fees, and other factors that can help you get more value and support.
Explore your options and check which one will work best for you. Besides dealing with an agent, it's also a great option to partner with home sale professionals who can help you escape the stress of going through the conventional sales process. With their service, you'll have a guaranteed sale price, and you can get paid fast even when your home isn't yet purchased. This will dissolve any stress and worries of not being able to find a suitable buyer.
Most of the time, home sale companies will sort out the seller-buyer processes so you can focus more on your transfer and moving to your new home.
Conclusion
Selling a house entails stress and anxiety but applying these tips and tricks will delight your experience. Get the right support and help from home sales professionals so you won't have to do everything from scratch. Let your home sale experience be stress-free as you practice the guidelines provided in this article.