Posted on 29th July 2022
5 Siding Replacement Tips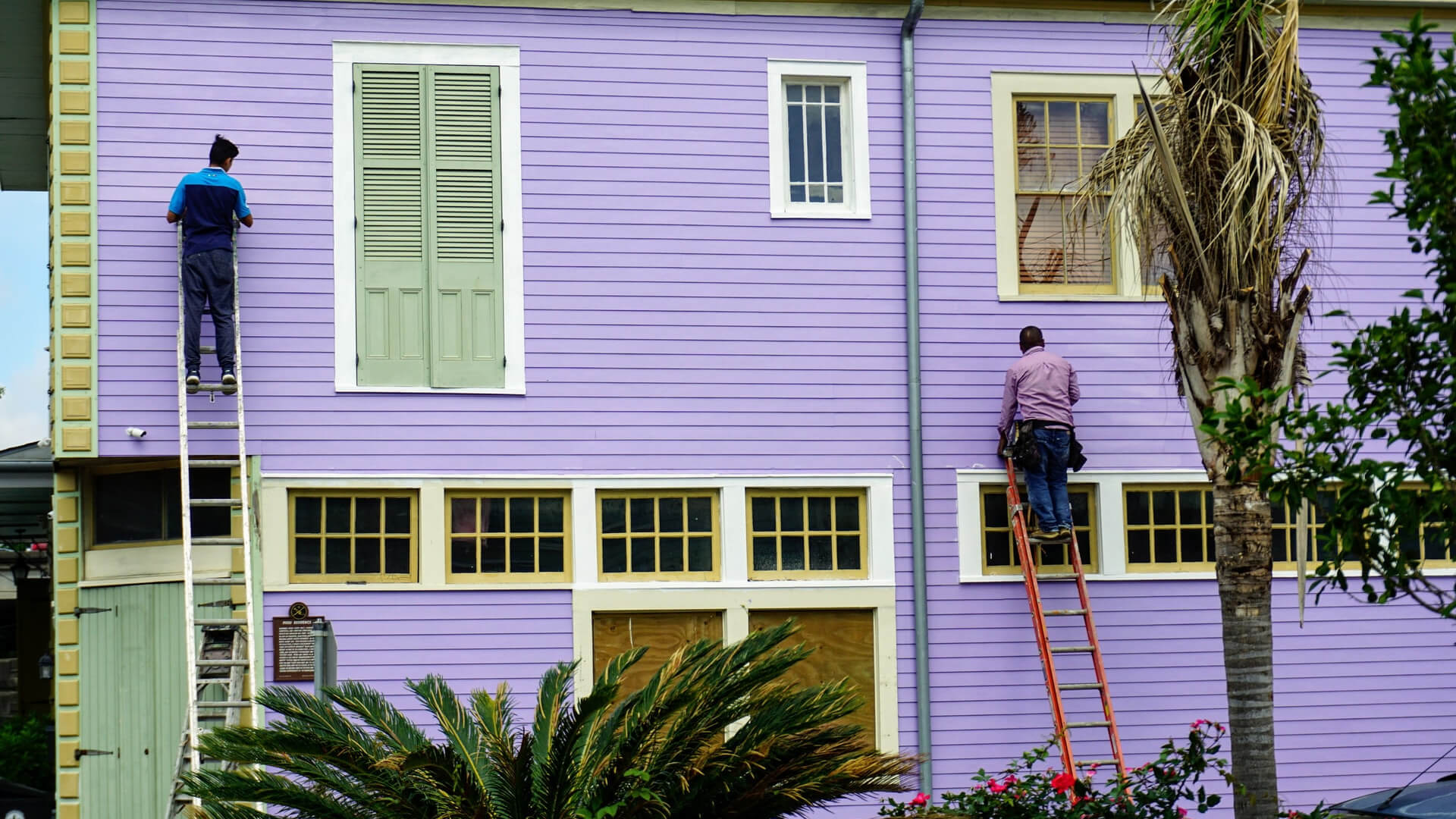 A siding replacement boosts your property's curb appeal, increases the value of your home, and makes it more attractive to potential homebuyers in case you decide to sell. New siding also helps you protect the house's underlying structure from extreme weather conditions and other elements.
However, like all other home remodelling projects, siding replacement is overwhelming, expensive, and requires strategic planning. If you are considering a siding replacement project, here are five tips to ensure an incident-free process.
Create a budget
Before starting your siding replacement project, determine how much you can afford to spend. Consider the exterior walls' square footage and the materials you intend to use for your project to set up a realistic budget. You should also include the labour costs and cash for unanticipated expenses.
Be sure to ask family, friends, and acquaintances who have recently installed similar siding types how much they spent on their projects. This gives an overview of the project's price to budget accordingly and avoid paying more than you should. Alternatively, ask your contractor from Landmark Roofing for an estimate of how much it will cost to install new siding in your home.
Know the different types of siding materials
Conduct in-depth research of the different types of materials to choose the right option for your home. The siding material significantly impacts return on investment, price per square foot, durability and structure, weather resistance, structure upkeep and maintenance, and appearance. The following are the standard siding material options for residential homes:
Fibre cement siding
Natural wood siding
Brick siding
Hardie board siding
Natural stone siding
Vinyl siding
Aluminium siding
Stucco siding
Stone veneer siding
Engineered wood siding
Pick the right colour
Siding materials come in a variety of colours. Be sure to pick a siding colour that does not only reflect your style. It should also make your home more attractive to a broader range of potential homebuyers should you consider selling. Here are tips to navigate the siding colour selection process:
Get inspiration from your neighbours: Explore your community to determine which siding colours your neighbours have used. This helps you choose a colour that blends into your community. While picking a unique colour can help you stand out, potential buyers prefer colours that complement other homes within the locality.
Consider the siding material type: The siding material type you pick can limit your colour options. While you have many unlimited colour options with a vinyl siding material, wood and brick come in limited colour options.
Check your roof's colour: Unless you intend to invest in a roofing system replacement, your siding colour should complement the existing roof's shade.
Consider your property's style and architecture: The architecture of your home dictate the siding colour you should work with. For instance, neutral colours like black and white are excellent for a contemporary home.
Choose the right siding replacement contractor
Opting for DIY siding installation can be tempting to save on the cost of hiring a professional contractor. However, mistakes in the replacement process, primarily when you have not handled a similar project before, necessitate purchasing more materials, and experts help in the long run, which is costly. A professional contractor will not only ensure project success. Since a siding replacement project is labour-intensive, the contractor will likely have the necessary licenses and permits to perform the job.
To pick the right siding replacement contractor for your project, request a portfolio to determine the quality of their work or ask to speak to their previous clients. You should also check online reviews or obtain more information about a prospective contractor, including past and current complaints on the Better Business Bureau.
Prepare your home for siding replacement
Before your contractor arrives, ensure your home is ready for construction work. Below are ways to prepare your home for new siding installation:
Trim shrubs and trees
Clear the patio, deck, and lawn
Remove items such as framed photos and artwork from the walls
Remove window shutters and fixtures
Turn off exterior power
Ensure pets and children are away from the construction site
Avoid parking on your driveway
Endnote
High electricity bills, rotting and cracking, bubbling wallpapers, and frequent repairs are signs you need to invest in siding replacement. Ensure a smooth siding replacement process by hiring the right contractor, creating a budget, and choosing the suitable cladding material and colour.