Posted on 1st June 2022
5 Homeowner Tips For A Burglar-Free Front Door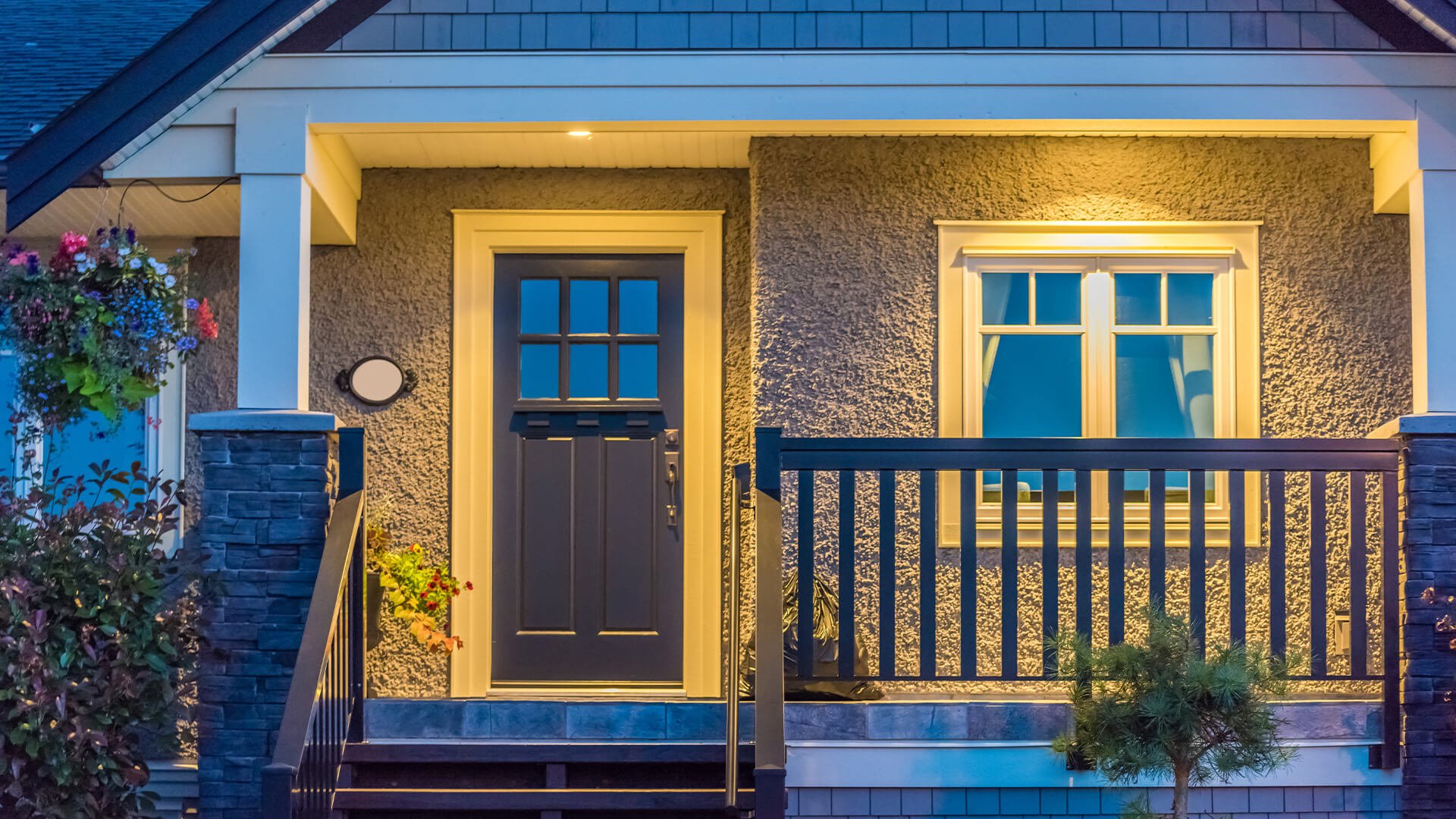 You've probably picked your front door for its appearance—one that can 'wow' guests and show off your personal style. However, you also need to make sure that it doesn't attract intruders and burglars. 
Did you know that most intruders get into a house via the front door?  Over 35% of burglaries were done without brute force, slipping through your front door and taking your belongings or doing damage to your property. 
To prevent this from happening, here are some tips on how to reinforce your front door and make it burglar-free:
1. Replace Your Door Lock
Every front door should have a lock. If you have an older lock or notice rust and damage, you may want to consider replacing it. Locks that are old and past their prime can easily break with a single strike from an intruder. 
In addition, by replacing your door's lock, you can choose more modern options with better security. In general, some of the most secure types of front door locks may include:
Deadbolt lock

Multi-point locking system

Five lever mortice lock

Night latch
When browsing for a new locking system, you need to choose one that fits your current front door. If you want to find reliable front door locks, you may click here.
2. Reinforce The Deadbolt Strike Plate
If you have or chose a deadbolt locking system, then you need to reinforce the strike plate. When the door is closed, the bolt is held by the metal strike plate that's attached to the jamb. 
The strike plate is a critical part of your locking system. Even if you choose to install a good-quality deadbolt, but use a poorly attached or poorly made strike plate, then your front door would still be vulnerable to brute attacks. 
Thus, make sure to reinforce your strike plate by replacing the small screws in it or investing in a new strike plate. 
3. Choose A Solid-Core Front Door
Whether you're looking for a front door for your new home or thinking of replacing your old door, always go for the solid-core doors and leave the hollow doors for rooms. A solid-core door isn't hollow at all inside and is the best choice for front door security.
This makes solid-core doors more resistant to brute force. The only way through this type of door will be an axe, which most burglars won't risk using. Most solid doors are also fire-rated for an extra level of safety. 
4. Reinforce Glass In Your Door
Sometimes, homeowners choose a front door with a glass panel. Glass panel adds a decorative element to your door and allows light and warmth inside your home. However, it weakens your front door security. An intruder can simply smash the glass part of your door, reach through, and unlock your door. Then, they can simply stroll into your home, without making a lot of noise or exerting much effort. 
That said, there's a way to secure a front door with glass panels. You can use security film that's made of thin vinyl in either translucent, frosted, or clear. Applying security film to all the glass parts in your door should help reduce its vulnerability to brute force. 
If a burglar tries to smash the glass, the protective film acts like an anti-shatter coating. This means that the glass pieces will crack, but should stick firmly to the security film and won't give away easily. If they did make a small hole, the intruder will have to shove their hand through the wall of sharp, shattered glass to unlock your door. This may result in injury and cause the intruder to retreat. 
5. Keep The Front Door Well-Lit
Darkness is a burglar's friend since it provides them cover and hides them from discovery. So, to discourage intruders from trying to get in through your front door, consider installing lighting systems. 
Good security lighting should include various layers. You can add a lighting fixture on either side of the door or hang one overhead. In addition to traditional entryway lighting, consider investing in motion-sensor lighting on your front door, as well as in your front yard. 
Smart outdoor lighting should immediately illuminate and draw attention to anyone who's close to your home or moving to your front door without a good reason. 
Takeaway
Your front door is the most obvious entry point for anyone trying to gain access to your home. Without solid security, burglars can simply break the lock, kick the door open, and take away all your valuables. But, by following the above tips, you should be able to increase your front door security, ensuring peace of mind at night or when you're away.