Posted on 4th April 2022
4 Ways to Heat Your Outdoor Patio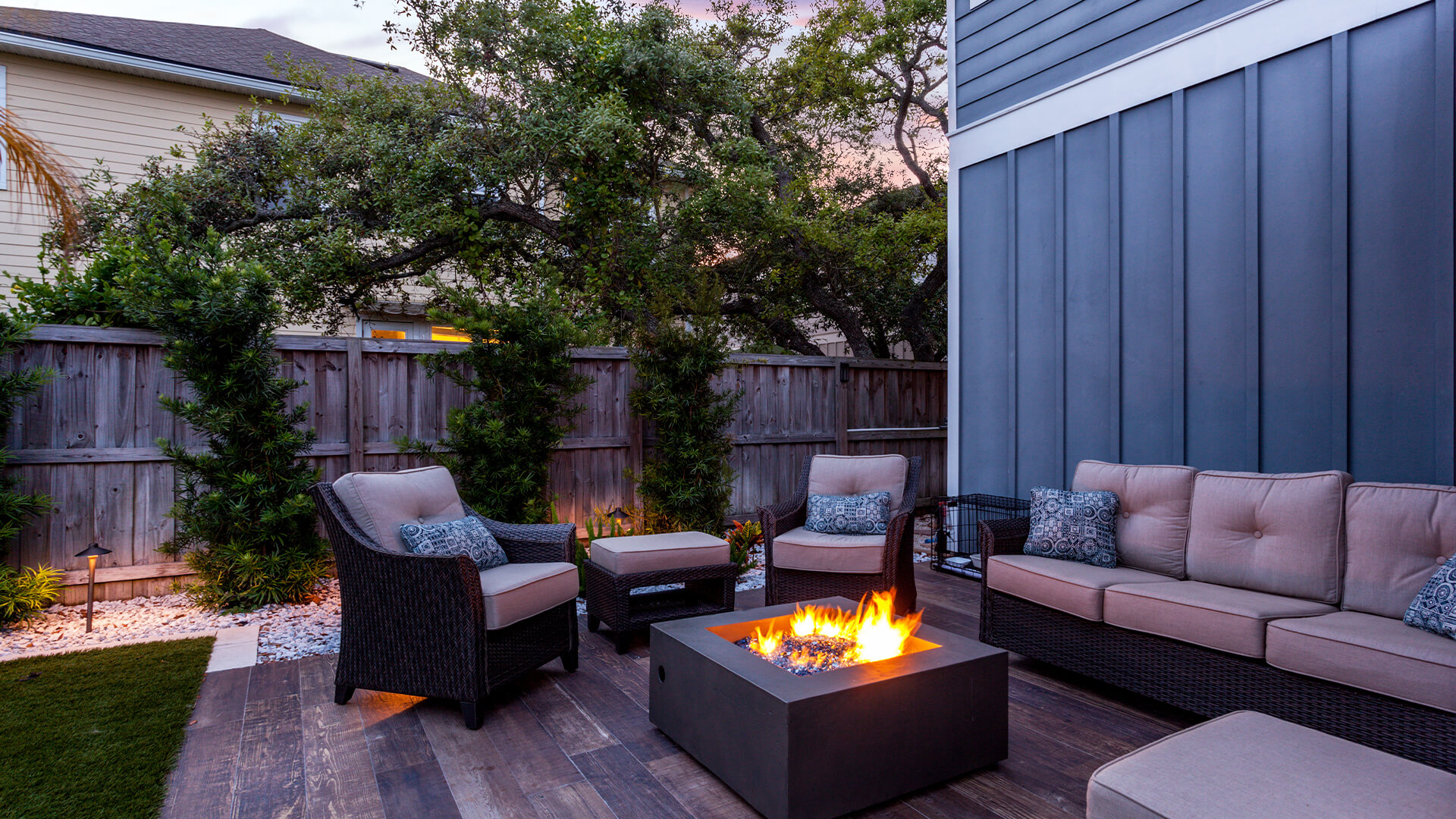 Upgrading your home's outdoor space often feels like something that is optional. However, when you consider it, you'll realize that upgrading your outdoor patio is worth it. First, it increases your home's market value, so if you're looking to sell it in the near future, then upgrading your home's outdoor space will make it more marketable to interested buyers.  
On top of this, you'll find that spending time outdoors is really healthy for you as you'll have an opportunity to surround yourself with nature and have a breath of fresh air. Furthermore, if you often host events in your home, then having it outdoors is ideal due to the unlimited space and cozy ambiance. However, staying outside can come with its discomfort, especially when you're outside at night. One of the main discomforts that come with remaining outdoors at night or even during the winter is the cold.
That being said, you might want to consider having a heating system for your home's outdoor space, specifically your patio. This will allow you to lounge outside no matter the time and season. Additionally, by heating your outdoor patio, you'll not only make it more comfortable but also be able to light it and make it more attractive. This is especially essential if you often have guests to entertain in this part of your home. 
If you're planning to make savvy upgrades to your outdoor spaces, such as having a heating system for your patio, here are some viable ways to make it possible: 
1. Outdoor Furnace
You may consider heating your outdoor space the same way you may already be heating your living room which is using a furnace. An outdoor furnace is much like your usual indoor furnace wherein you mainly use wood for the fire. Moreover, it can also have a chimney and should essentially be made from cement or stone. 
It's worth noting that an outdoor furnace is usually permanently built on the ground and can't be moved around. However, there are options for portable fireplaces if you wish for more flexibility in arranging your outdoor space.
Nonetheless, outdoor furnaces offer numerous options in terms of design as they are highly customizable. As such, you can design it according to your outdoor theme. 
2. Fire Pit
You may have used it during camping or you may have come across an aesthetic picture of it on Instagram or Pinterest. An outdoor fire pit is one of the well-known ways to heat an outdoor space. Much like outdoor furnaces, they also have portable options if you want your outdoor patio's layout to be more personalized. Additionally, they can be fueled by using wood or gas.
This option is also highly customizable and aesthetically appealing. It adds character and sophistication to this outdoor space. Moreover, it also makes this entertainment spot cozy and inviting. 
3. Heated Floors
On the other hand, if you wish for a more high-tech and hidden approach to heating up your patio, then you might want to consider using heated floors. This option is worth considering if you'd rather use electricity to heat your outdoor patio.
This specific option offers to melt fallen snow as a feature, unlike other outdoor space heating options. Others also install this on their walkways to keep fallen snow and ice from forming, making the ground much safer to walk on. 
However, it's worth noting that it must be installed by an experienced professional.
4. Patio Heaters
If you wish to have a less sophisticated way of heating your space, then you might want to consider using patio heaters. This is especially perfect if you wish to heat up a smaller-sized outdoor patio. There are some patio heater options to choose from such as wall-mounted, hanging, or standing types. Regardless of what you choose, the important thing is that it would perfectly fit in your space and that it serves its purpose of heating it up.
Conclusion
Evidently, upgrading one's outdoor patio holds plenty of benefits, especially if you often lounge outside or host events in your home. However, by staying outside your home, you may find that it can be difficult at night or during the winter due to cold temperatures. 
With this in mind, you may now be considering heating your outdoor patio to improve comfortability and aesthetic features. Fortunately, there are numerous ways to heat your outdoor patio. Hopefully, the list mentioned above has guided you in determining the ideal choice to make in heating up your outdoor patio.