Posted on 10th February 2022
6 Savvy Upgrades to Elevate Your Outdoor Living Space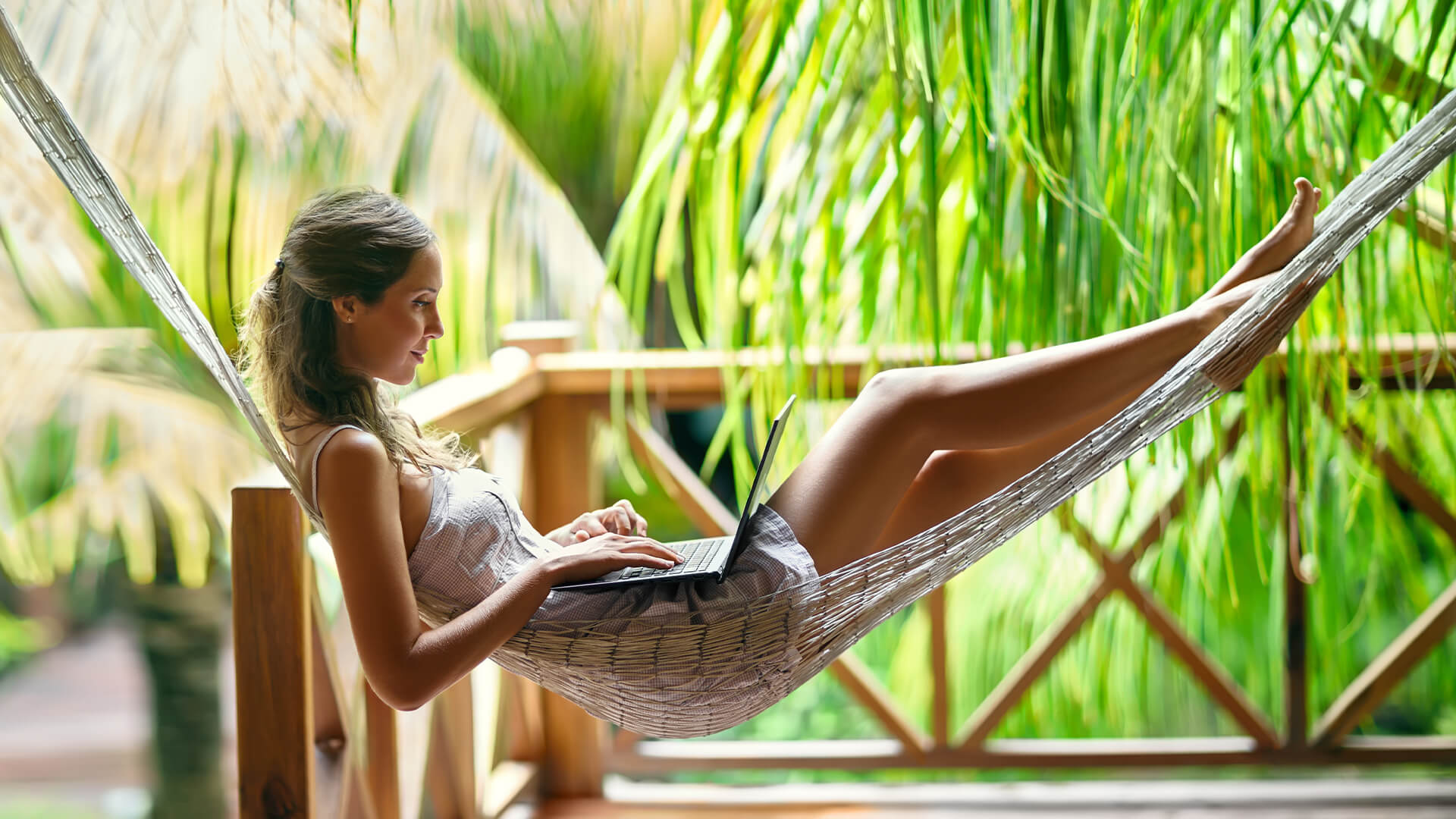 Outdoor spaces are a sanctuary to many. There's something about the sun's energy and the fresh air that would make you want to lounge and read a book or perhaps have your morning coffee outside. 
It's probably best to do that every day to boost your health. According to a study, spending just 20 minutes outdoor can significantly improve one's well-being. It also shows that communing with nature outdoors lowers stress levels. Participants' cortisol levels were checked, and they showed a noticeable decline. Experts now call it the 'nature pill,' where one can receive therapeutic benefits by being outdoors with nature. 
A well-kept outdoor space would be best to motivate members of your household to enjoy time outdoors and not just stay in and stream movies or play games all day. 
To help you out, here are some savvy upgrades to update your outdoor living space:
1. Build An Outdoor Firepit
An outdoor firepit will improve the aesthetics of your outdoor space. It could also be a way to create great memories with your family. Star-filled night skies and great conversations during cold summer nights will be something worth remembering. You may also enjoy roasting marshmallows and making smores while sharing spooky stories to celebrate Halloween. Or, on an ordinary night, you may listen to relaxing music while swapping stories with friends. 
2. Install Artificial Grass
Transform your lawn with grass that needs no watering, weeding, and fertilizing. Just have an expert install it, and you'll have luscious green turf all year long. Check out AGL artificial grass for professional artificial grass installation for your lawns, patios, balconies, and terraces. You won't have to worry about mud on your pristine floors and newly bought rugs when you have this. 
3. Add Outdoor Lighting
Outdoor lighting considerably improves one's outdoor space, and there are various ways you can do this. Here are some of them:
Path lighting, if you have a large outdoor space with concrete pathways can give your outdoor space a sophisticated look. It will also help your guests navigate around while providing an enchanting atmosphere.

String lighting, to invoke a warm, romantic ambiance, place string lighting on your deck or patio.

Lanterns, to uplift your outdoor space and give it a calming vibe. Garden lanterns emitting an amber glow can provide a magical ambiance and entice you to have extended conversations outside while sipping wine with your guests. 
Outdoor lighting not just spruces up your outdoor space at night but also deters burglars from attempting their evil deeds. 
4. Install a Hammock
Hammocks remind you of a tropical destination, of an unforgettable getaway, and elevate the relaxing points of your outdoor space. It can be an exciting and attractive centerpiece in your backyard.
Under a shady spot of your outdoor space, it can provide the perfect location to read your favorite book or a place to have that recharging afternoon nap. 
5. Grow Your Garden
Planting flowers will make your outdoor space pleasing and attractive. Tending to your garden will also benefit your health; giving you something to work on leisurely while burning calories. It may also help relieve stress, lower your blood pressure, and strengthen your bone.
Choosing the right plants will not only make your garden pretty but relaxing at the same time. You can consider having perennials which are low-maintenance plants. A bunch of purple hydrangeas, summer lilacs, and vibrant coneflowers will also majestically transform your garden.
6. Install An Outdoor Projector
Movie night outdoors reminds you of drive-ins, and that nostalgic feeling can now be shared with the younger ones in your family through an outdoor projector. Watching a movie while having popcorn picnic-style is another experience for the books. Recreating a cinematic experience outside is a unique activity that could become a family tradition.
Conclusion
A well-designed outdoor space can become an oasis that will help you relax and enjoy valuable time with your family. It's also something that enables you to have a sense of connection with other people. Many poignant memories can be made in a beautiful place, and this will be something you wouldn't want to miss out on.
Upgrading your outdoor space is an investment worth having. Taking extra care in planning and thinking about what each of your family members enjoys would also help in making your outdoor space not just pretty but also functional. So, whether they enjoy game nights, highly interactive activities, or plain conversations, you can modify and add elements to make the space enjoyable, relaxing, and fun.