Posted on 17th January 2022
4 Tips to Improve Safety Around Commercial Overhead Doors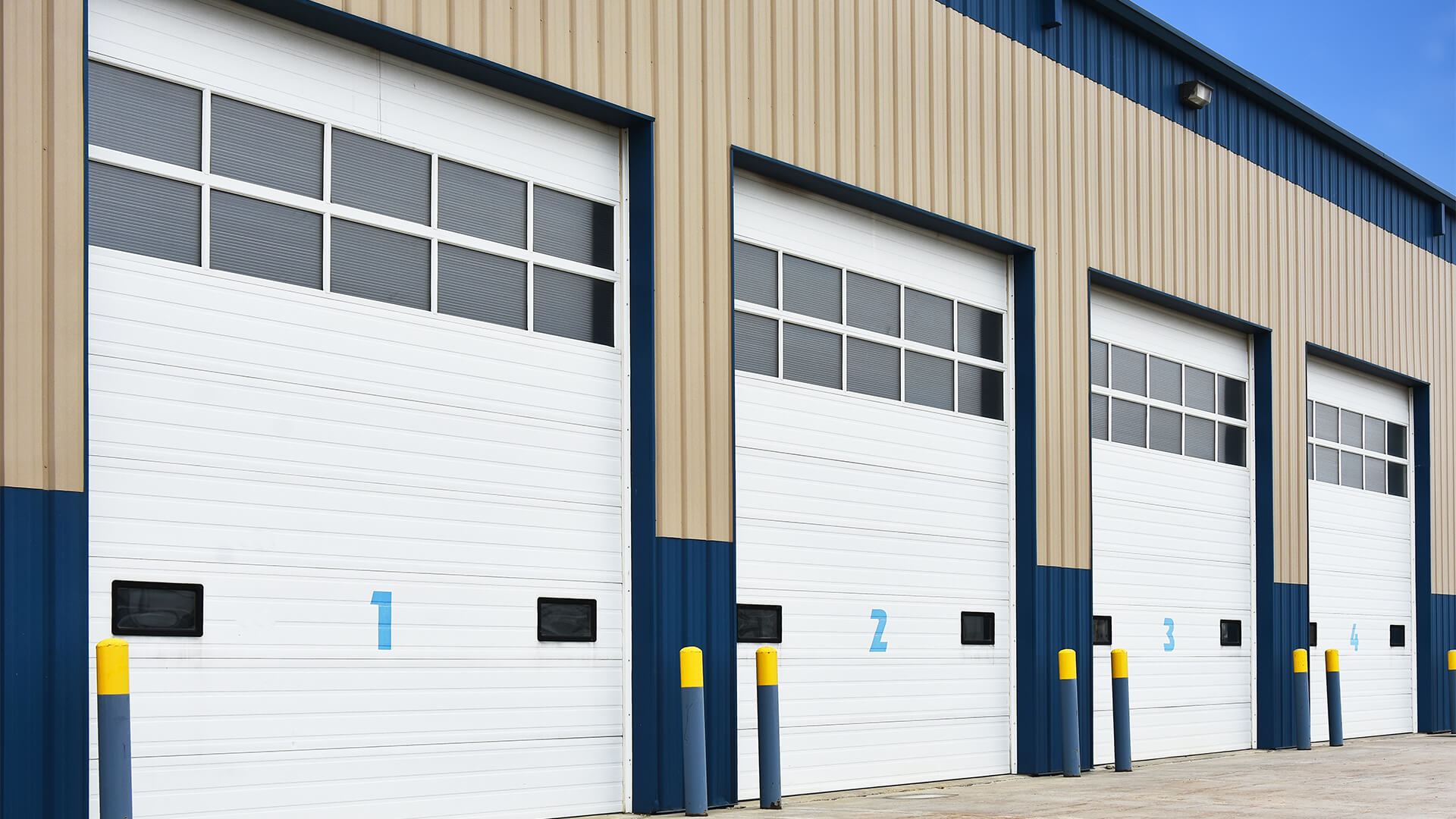 A commercial overhead door is not just a feature that lets people and vehicles in and out. It also serves the purpose of providing access for keeping both heavy equipment and vehicles, transporting stuff, and securing the place.
Precautions seem basic logic at times. It's bad how often these easy tasks are ignored due to inconvenience. Every year, garage door accidents kill thousands. Therefore, it's always necessary to have safety measures in place to avoid unfortunate mishaps caused by overhead doors.
Below are some important safety practices you can take to improve safety around commercial overhead doors.
1. Invest In the Correct Commercial Overhead Doors
Choosing the right commercial overhead doors is the first step in improving commercial overhead door safety. You should select what's suitable and safe for your business. If you're still unsure which one to buy, you can call professionals from an overhead door company. They can provide guidance on overhead doors, help you pick the best door that meets your needs, and install it for you.
Business overhead doors come in a variety of materials, styles, and sizes. Listed here are the different commercial overhead doors. You can refer to this guide to determine the best ones for your business:
These galvanized steel doors include interior insulation for noise reduction and thermal isolation. Various panel profiles, glass, metal gauges, hardware, and track styles are available. They're resistant to extreme temperatures, rain, humidity, and wind.
These metal-slatted industrial and commercial doors provide weather protection and security. The doors coil up and down. Their robust material can endure harsh elements and are quite durable.
They're usually installed on the wall, and they require appropriate headroom and side room. Compared with other types of doors, they don't need a roof or a ceiling connection. Distributors and warehouses usually prefer them.
This style of door is available with upward coiling or side folding overhead doors. Galvanized aluminum or steel security grilles are offered in a variety of colors and patterns. Additionally, you have the option of an open-air design or an electric motor.
Side-folding grilles have the lowest profile. They completely enclose the property, preventing debris and theft. Thus, they're suitable for supermarket and airport concourses.
Fire-rated doors are like roll-up doors since they can be manually lowered or elevated by a motorized equipment. However, they boast a much higher level of protection than roll-up doors. This is because they're made of thick stainless steel that's highly insulated. They can also withstand fire and reduce noise. They're even customizable to any setting, such as a warehouse, a mill, and a parking garage. Moreover, they automatically close if a fire breaks out.
Deciding on the proper overhead doors for your business may not be easy, but knowing the types may help you make the right choices.
2. Implement Rules to Promote Safety
To maintain employee safety when using an overhead door, proper training and rules are required. Create policies that address crucial issues like:
How is the door operated? 

When should the door be opened and closed? 

Is there a way to lock the door? 

How, who, and when should the door be operated?
Keeping a safe distance from the garage when operating the door should be included in the instruction provided by the overhead door installer. These policies should be written, and all workers should have easy access to written guidelines. Furthermore, make sure your safety regulations are enforced.
3. Keep Your Overhead Doors In Good Condition
Hire professionals to maintain commercial doors and keep them safe. Professional maintenance is advised at least twice a year. 
Since a commercial overhead door uses electricity, it can cause electrical shock, cardiac damage, and/or death. That's why anyone performing maintenance or operating a commercial door should be knowledgeable. 
Commercial door springs and cables are quite risky as well. To repair or maintain them, it's best to avail of professional services. Ensure that the operator you get is experienced because an inexperienced one poses a threat that may result in significant injury or death.
4. Use a Man Door When Necessary
This is an important factor to consider to avoid injuries. The fact that the door is raised does not mean it can't harm you or others. You could be walking through the elevated door when someone presses the button to lower it, which might cause it to fall or high-tension parts to fail nearby. So, instead of walking underneath an overhead door, use a different door.
Conclusion
While your commercial overhead door is an integral aspect of your business, it can also be dangerous if not properly maintained or operated. Commercial door accidents can be avoided by following appropriate methods, installing high-quality commercial garage doors, and implementing door safety precautions.