Posted on 6th July 2017
Setting the Benchmark in Quality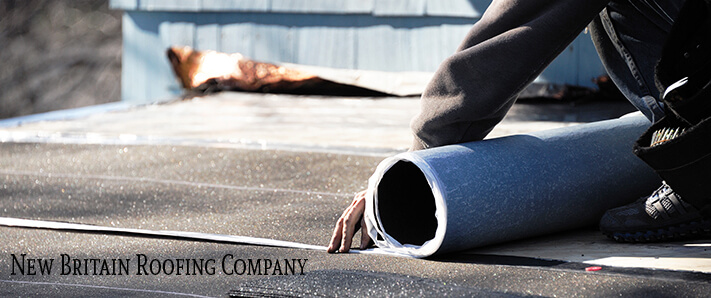 New Britain Roofing Company was founded in 1978, when 'quality and uncompromising customer satisfaction' were immediately put into practice. This philosophy has continued to be not only a benchmark, but a way of life for this firm.
As a result of this motivation and commitment, in 2017 they enjoy a reputation as one of the most respected roofing and sheet metal contractors in the Northeast. Jeff Redner explains more to us about the firm's strong reputation and its many wonderful offerings.
'The firm's goal on each project, is to build a relationship of trust and respect by continually exceeding the expectations of our clients and striving to meet their unique project requirements, critical schedules and working within their budgeted limitations. Since 1978, our success in the roofing business can be attributed to the vision established at the very beginning. We know what it takes to prevail in a profession where so many others have failed.
'New Britain Roofing Company's success is not just measured with dollars and cents, but most importantly with how our customer perceives us after the job is completed. We know how critical schedules, building contents and housekeeping are to our customers and strive to meet all their needs and requirements. Our number one goal is to remove the apprehension and anxiety that most customers will encounter as a roofing project is planned and implemented.
'The type of roof systems we supply include: Asphalt built-up systems; pitch based built-up systems; Modified Bitumen SBS, APP; EPDM adhered, mechanically fastened, ballasted; PVC adhered, mechanically fastened, ballasted; roof coatings; standing seam metal; metal rib panels and shingles.'
New Britain Roofing Company goes beyond the successful application of your roof system, Jeff tells us.
'We go beyond the successful application of your roof system by providing you with the confidence of knowing you have selected a contractor that has experience with your particular need and will perform beyond what you might expect.
'We would welcome the opportunity to discuss New Britain Roofing Company's qualifications with you further and the firm is eager to demonstrate how we can be an important resource for your organisation.'
The firm's impressive list of clients includes the following, to name but a few: University of Connecticut; Cornell University; Onondaga Community College; Lincoln School; Roosevelt Middle School; Glastonbury High School; United States Coast Guard; United States Navy; Dept. of Veteran Affairs; Greene County Offices; Lakeview Correctional Facility; Ct. Dept of Transportation; New Britain Housing Authority; Middletown Housing Authority; Village of Seneca Falls and P&C Foods.
Safety and health When it comes to health and safety, New Britain Roofing Company provide a safe and healthful environment for both their employees and customers, Jeff explains. This approach is aimed at protecting the public and preserving New Britain Roofing Co., Inc. assets and property, he adds.
'At New Britain Roofing Company, our most valuable resource are the people who work for us. Injuries can be prevented. To achieve this objective, New Britain Roofing Company will make every effort to comply with all government regulations pertaining to safety and health issues. An effective safety and health programme will be carried out throughout the organisation.
'The safety and health programme will assist management and employees in controlling hazards and risks and minimise employee and customer injuries, damage to customer property and to New Britain Roofing Company property.
'All employees will follow this programme. This programme is designed to encourage all employees to promote the safety and health of their fellow employees and customers. To accomplish our safety and health goals, all members of management are responsible and accountable for implementing this policy and to insure it is followed.'
In closing, Jeff imparts his additional thoughts on the importance of employee safety.
'New Britain Roofing is sincerely interested in our employee's safety. The policy of New Britain Roofing is to provide safe equipment, adequate tools and training, and the necessary protective equipment. It is the employee's responsibility to follow the rules of safety as established for their protection and the protection of others and to use the protective equipment which New Britain Roofing Company provides.'