Posted on 6th February 2017
A Visionary's Tale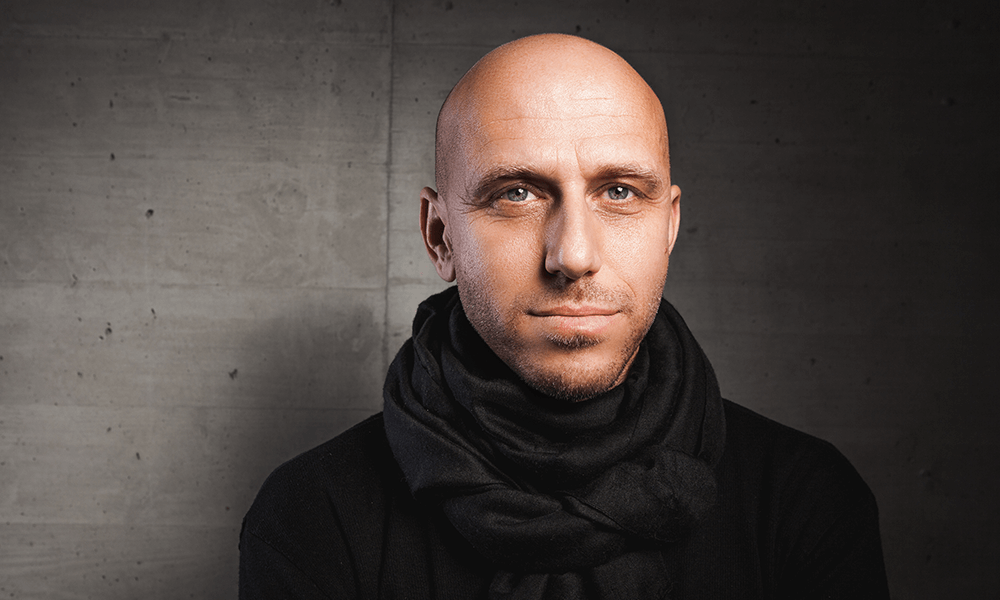 Martin Lesjak talks to BUILD Magazine about his company, INNOCAD, and tells us what makes him tick.
INNOCAD Architecture was founded in 1999 by Contract magazine´s Designer of the Year 2015 Martin Lesjak and Peter Schwaiger in Graz, Austria.
VISION: To enhance, expand and improve our quality of life through architecture, design and art.
APPROACH: We work out of context and have an analytical and pragmatic approach to create designs that have meaning and purpose but often go against the grain of conventionality. While our approach may sometimes seem simple, our work is inspired by a myriad of influences that enable us to sample, extend and reinterpret concepts into new forms. We provide a unified roadmap for each project that offers an informed point of view. And most importantly, each project has a central 'idea' which is paramount and provides clear vision and direction throughout the project.
INSPIRIATION: Our inspiration comes from a variety of world influences. Our mantra is: Work with your brain and act from your heart. We do not design for design's sake. We are inspired by the details and creative process taken to develop innovative solutions for any design challenge. We are not pursuing an ideal that complies with a flawless pursuit of beauty in design and architecture. We firmly believe in embracing objects.
INNOCAD has been featured in major publications including: A+U (JAP), A10 (NEL), DETAIL and 100 SPACES (GER), Interior Design and Contract magazines (USA), FROG (France), The Financial Times and On Office (Great Britain), OF ARCH (Italy), and H.O.M.E. Magazine (EU), among others.
Martin Lesjak is the design visionary behind INNOCAD. His foresight and expertise in art, design, craft and theatrics have led the award-winning firm in innovative directions globally.
He talks to us about the firm, its client base, and what sets it apart from others in the industry.
'I lead two related businesses: INNOCAD architecture that provides services in any field of architecture and interior design, and 13&9 design, a design studio which specializes in product design such as furniture, lighting, textiles and fashion accessories.
'When undertaking a new client or project we always start with an intensive communication process with our client and serious research about the topic. We want to know as much as possible about our clients and sometimes we even provide questions and briefs to ensure the best outcomes.
'What sets us apart is our uniqueness, which is based on our transdisciplinary team and our way of working. The different approaches from people of various professions ensure innovation and out of the box thinking as well as distinctiveness. To work transdisciplinary means that a team of architects, interior designers, fashion and graphic designers work together on a product design and then move on to work on an architecture project.
'Our overall aim is to continually increase the quality of our projects and to work globally in any field of design and architecture. Our strategy is to engage and cultivate talent and to surprise and astonish our clients with solutions that create added values on a functional, aesthetic and emotional level.'
For Lesjak, the creative process does not end with the shaping and designing of an object – creativity is involved in every facet of the development process and in the evolution of comprehensive design solutions. He further contends that creativity is without boundaries and offers a multitude of possibilities and should not be labelled into specific categories.
It is this search for truth in design that prompted Lesjak to co-found 13&9 Design, an interdisciplinary product design label, together with life partner, designer, Anastasia Su. The brand produces products across multiple categories and works with local suppliers, artisans and craftspeople to produce these original designs. They design for international brands, like Mohawk Group, VITEO Outdoors, XAL, Lande, Artifort, Quinze & Milan, Wever & Ducré, BuzziSpace, and Robert La Roche.
'Our curiosity and the fact that we constantly blur boundaries between disciplines automatically creates innovative solutions that are unique and out of the box thinking,' he explains.
Not everyone can turn a talent and passion into a viable and successful profession, but Martin seems to have mastered this from the start. Deeply connected to the design process itself, the importance of an idea often serves as the guide and project inspiration.
However Martin tells us that his biggest achievement to date is not to do with any of his projects, but is all about his dedicated and hard-working team.
'Our most successful project is the development and the creativity of our multidisciplinary team. What we have learned is, that creativity has no borders and that a holistic approach leads to a balanced quality that focuses on the people.'
An educator and thought leader, Lesjak discusses his work and lectures frequently at academic institutions. Receiving his Master of Science in Architecture from the Technical University of Graz, he has lectured there consistently since 2003. The next 12 months are key for INNOCAD, and Martin tells us his future aspirations for both the firm and the industry.
As sustainability is a keyword and central need for mankind it should be the present focus, not only in an ecological context but also social and cultural sustainability is a given for creatives.
We have to consider the next generation, millennials, whose consumer behaviour will fit completely into a more conscious and transparent way along with a shift of values which, for me, is highly necessary and pleasant.
Currently we are working on totally diverse architecture projects such as a school in Saudi Arabia, a solar exhibition in Dubai, a residential building in New York and various international retail and office projects.
Our design studio 13&9 is engaged in several products and textiles that will be on view at Salone di Mobile in Milano and at NeoCon in Chicago.
Company: INNOCAD Architecture
Name: Martin Lesjak
Email: [email protected]
Web Address: www.innocad.at
Address: Grazbachgasse 65a, 8010 Graz, Austria
Telephone: +43 316 710 324 0