Posted on 31st July 2016
Most Innovative Designers of 2016 – Beilstein Interior Design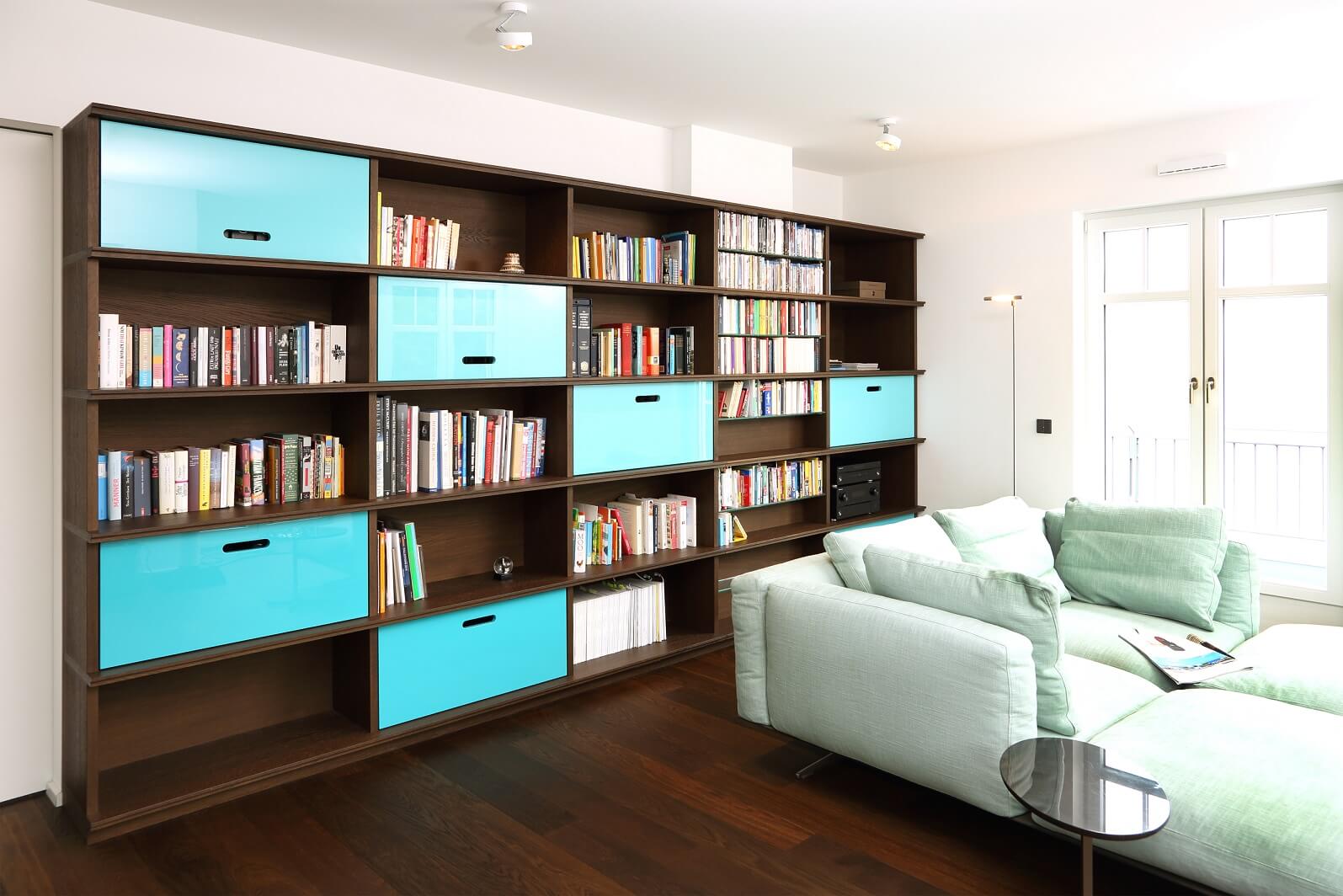 Most Innovative Designers of 2016 – Beilstein Interior Design
Beilstein Interior Design offers an all-inclusive design service for your property, from floorplan to lighting systems and all furnishings and equipment in between, to create stunning private spaces, high-end showrooms and beautiful shop interiors.
The company was founded by Phillipp Beilstein in Cologne, Germany in 1998, with new premises on Goltsteinstrasse 52 being opened in September of last year.
Phillipp tells us a little more about the company and the rationale behind its inception.
'In the beginning, the work was split between office interiors and private spaces. However, over the years the focus has shifted more and more towards high-end private spaces, as well as exclusive showroom design and individual shop interiors.
'Another significant arm of the business for us is the design of tailor made furniture. This approach is carried out individually on a bespoke basis and agreed separately so the client gets a detailed cost breakdown.'
When undertaking a new client or project Beilstein has a tried and tested approach to ensure customer satisfaction and repeat business.
'We prepare all the phases of a project: basic evaluation, outline planning, plan of execution, assignments and construction supervision,' explains Phillipp. 'At first, there is a detailed conversation with the client about his wishes and prospects for his project. Following that, Beilstein Interior Design delivers first views and visions so the client can see what we are planning. On this basis the work can develop. An important point is that each step is realised on an individual basis. The client can follow the work progress and also keep on track with timeframes, work load and progress being made.
'Most importantly are concentrated studies and detailed talks with the client. Experience has taught us that a close collaboration between the client and the interior designer delivers the best results.'
Phillipp has worked hard over the years to ensure that Beilstein Interior Design can offer something that others cannot, and therefore set it aside from other companies in the industry.
'Of major importance to us is our individual approach which aims to reflect the client's personality and way of living,' he states. 'To this end, Beilstein Interior Design deploys the psychological effect of accent colours as a perfect tool to create positive energy and atmospheric spaces. The expression of the client's way of living, and hence the creation of personal outfits on a high quality standard, is really what sets Beilstein Interior Design apart from competitors and makes it an excellent choice for the home.'
Philipp Beilstein holds professional tutorials and workshops on specialist subjects like kitchen and bathroom planning or the influence of lighting for rooms as a way to impart his knowledge within the wider design industry, something he finds enlightening and a great way to engage potential new clients.
'The aim is to work for selective clients who appreciate excellent quality in design and would like to express their individual style in their homes,' embellishes Phillipp. 'To satisfy the client's needs add our very personal touch as a special feature is the ideal outcome for Beilstein Interior Design.'
One of Beilstein Interior Design's most successful projects to date is a penthouse in the centre of Cologne's city and was a complete remodel project. Phillipp comments: 'The input of colours was decisive for this interior design. The colours, interplaying with the daylight, succeed in transferring freshness, both in a traditional and a modern way, to create an inviting and welcoming atmosphere throughout. The haptical experience of different surfaces, like high gloss in contrast to opal, also plays a major role by helping to create an uplifting surrounding and determining the style of the living space.
'To design this penthouse was an exceptional experience because the interior designer and the building owner collaborated closely as the client himself is very familiar with design and open to new ideas, which led to a very high quality and one-off design.'
Constantly new and evolving inspiration is essential for high-quality interior design, and Philipp extracts most of his new ideas from his love of literature, travel, sports and, being a saxophonist, from music.
'The key to new ideas and excellent quality is to wander around with open eyes and mind,' he enthuses. 'I also gain inspiration from outside the design world, for example, nature is crucial for brainstorming and to keep the spirits up!'
With regards to Beilstein Interior Design's future, Phillipp confides that the firm is currently working on the design of a flagship store for high-end natural cosmetics in the centre of Cologne. 'Fresh colours and the combination of different materials will make the shop an immediate eye-catcher.'
Phillipp has seen the design industry experience considerable growth and he believes that the market will keep on growing for the next 12 months and beyond. 'The future does look bright for interior design. With a flourishing economy alongside the interior design business, we have a very promising outlook. More and more people see the need for a professional design adviser at their side when they build a house or are considering remodelling their existing home.
'The results really do speak for themselves.'
Company: Beilstein Innenarchitektur
Name: Philipp Beilstein
Email: [email protected]
Web Address: www.beilstein-innenarchitektur.de