Posted on 31st July 2016
Construction Top 50 – R.D. Olson Construction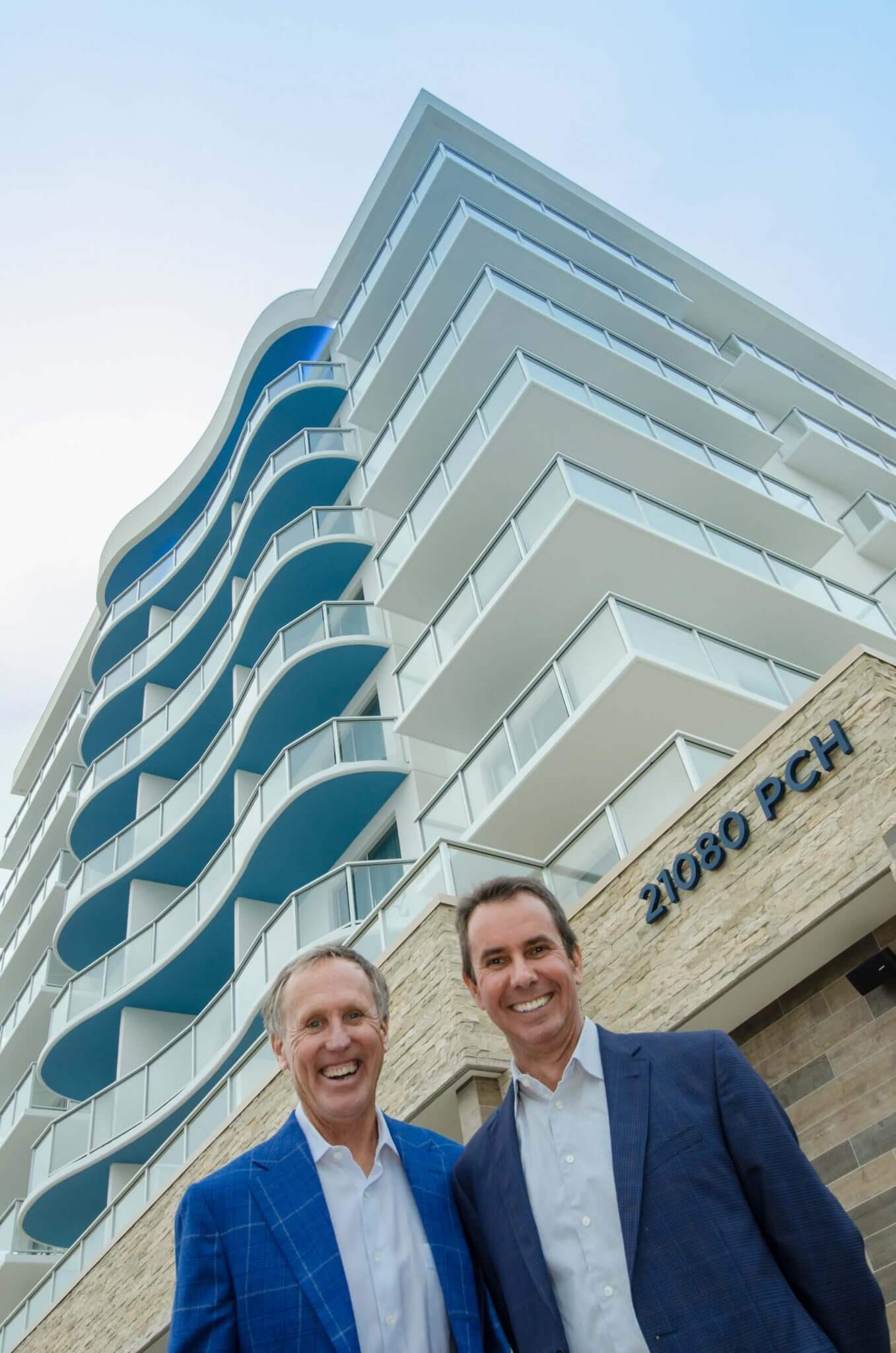 Construction Top 50 – R.D. Olson Construction
Bill Wilhelm is President of R.D. Olson Construction. Here, he speaks to BUILD magazine about the industry and a particular project of importance.
R.D. Olson Construction is an Orange County-based general contracting and construction management firm recognized for reliability and customer loyalty nationwide. The firm is known for its hospitality and multi-unit construction expertise and a growing presence in healthcare, restaurants and education projects.
Bill Wilhelm, President of R.D. Olson, tells us a little more about the company: 'Backed by a track record spanning 37 years, R.D. Olson has built a financially sound business setting the stage for continuous growth. Our company has an impressive resume of hotel, resort, multi-unit housing, country club, retail, and restaurant construction projects. Our client list includes Marriott, Kimpton Hotel & Restaurant Group, Starwood Lodging, UDR and Affirmed Housing Group, to name a few.'
R.D. Olson Construction has an established reputation as a builder that is at the forefront of emerging technologies and building trends. They meet their clients' vision and build environments through solution driven teamwork, fast track construction, high quality finishes, and a proven expertise in their trade, providing a foundation for excellence.
Founded by Robert Olson in 1979 and headquartered in Irvine, California, the success of the company is attributed to a staff of dedicated employees who place a high value on integrity and have the experience to excel in commercial construction.
RD Olson's growth is anchored by a loyal and repeat clientele whose expectations they work hard to exceed. Bill explains how important new clients are to the firm and exactly what approach is needed to ensure that best possible outcome. 'We respect the confidence and trust our clients place in us,' he begins. 'We are committed to truly understanding our clients' needs, providing on-time construction services at a fair and competitive price, and focusing on safe construction practices.'
As it partners to surpass expectations, RD Olson's services continue to expand to include design-build, design-assist, property assessment, and FF&E procurement. The repeatable success of these efforts has further established R.D. Olson as one of the nation's top contracting firms, creating new growth opportunities with new clients.
Within the wider industry, knowledge and experience are key in order to stay one step ahead of the competition, and Bill knows exactly what it is that sets the firm aside as the best option for its clients. 'Our staff is our greatest asset,' he states. 'Since our inception, R.D. Olson Construction has attracted the best talent in the industry, people who value integrity, apply an entrepreneurial mind-set and take personal ownership of their work. Our people drive the success of our business and being able to keep talent is always a priority.'
'We also strive to keep a 'Community Connection' by attending industry events and tradeshows and joining in philanthropic efforts in our community as often as possible,' he continues.
Since R.D. Olson has such a fine reputation as not only a builder but also with a background in development, there is always demand for Olson executives to speak at industry events. 'We feel like our successes can serve as a great example to other industry professionals on how to successfully manage large commercial projects and how to better assist clients from planning to completion', Wilhelm states.
They understand that new talent has to be nurtured from very early on in a career and seek individuals who have shown an attention to detail and quality in their schoolwork and career choices. Local college career fairs are a great way for them to stay in tune with up-and-coming talent and also allows them to stay connected with what is needed to continue mentoring new talent.
Most recently R.D. Olson Construction has completed the oceanfront Pasea Hotel & Spa in Huntington Beach, which is a part of the prestigious Meritage Collection of hotels. The eight-story, 250-room hotel incorporates a variety of unique design details and amenities that will add elegance to the iconic Southern California surf town. Over the course of the project, R.D. Olson Construction used its extensive hospitality experience to seamlessly integrate design and construction elements, creating a cohesive, beach-inspired feel throughout the property.
R.D. Olson Construction celebrated the property's completion at a grand opening ceremony on June 10, 2016. The firm was joined by executives from R.D. Olson Development and Pacific Hospitality Group and civic leaders including Huntington Beach Mayor Jim Katapodis, Huntington Beach council members Barbara Delgleize and Jill Hardy, and Huntington Beach City Manager Fred Wilson.
'This project not only required our construction expertise, but also relied heavily on our ability to successfully integrate multiple, high-end design elements seamlessly,' said Bill. 'We were excited to officially open the property to the public so that they can experience the end product and benefit from the hard work and dedication that the team put into this exceptional project.'
Since economies are ever changing, R.D. Olson finds great value in diversification. It is this diversification with new clients and new markets that will keep R.D. Olson strong even if specific markets take a turn.
'The next 12 months still look very strong for the hospitality industry and for the firm,' says Bill. 'There are new hospitality projects on the horizon already and projects in emerging markets are already in the works as well. We will continue to grow and are always seeking new personnel to join our quality team of professionals.'
Company: R.D. Olson Construction, Inc.
Name: Tim Cromwell, VP of Business Development
Email: [email protected]
Web Address: www.rdolson.com
Address: 2955 Main St., Third Floor, Irvine, CA 92614
Telephone: (949) 474-2001