Posted on 24th June 2021
10 Home Exterior Upgrades To Boost Your Property's Value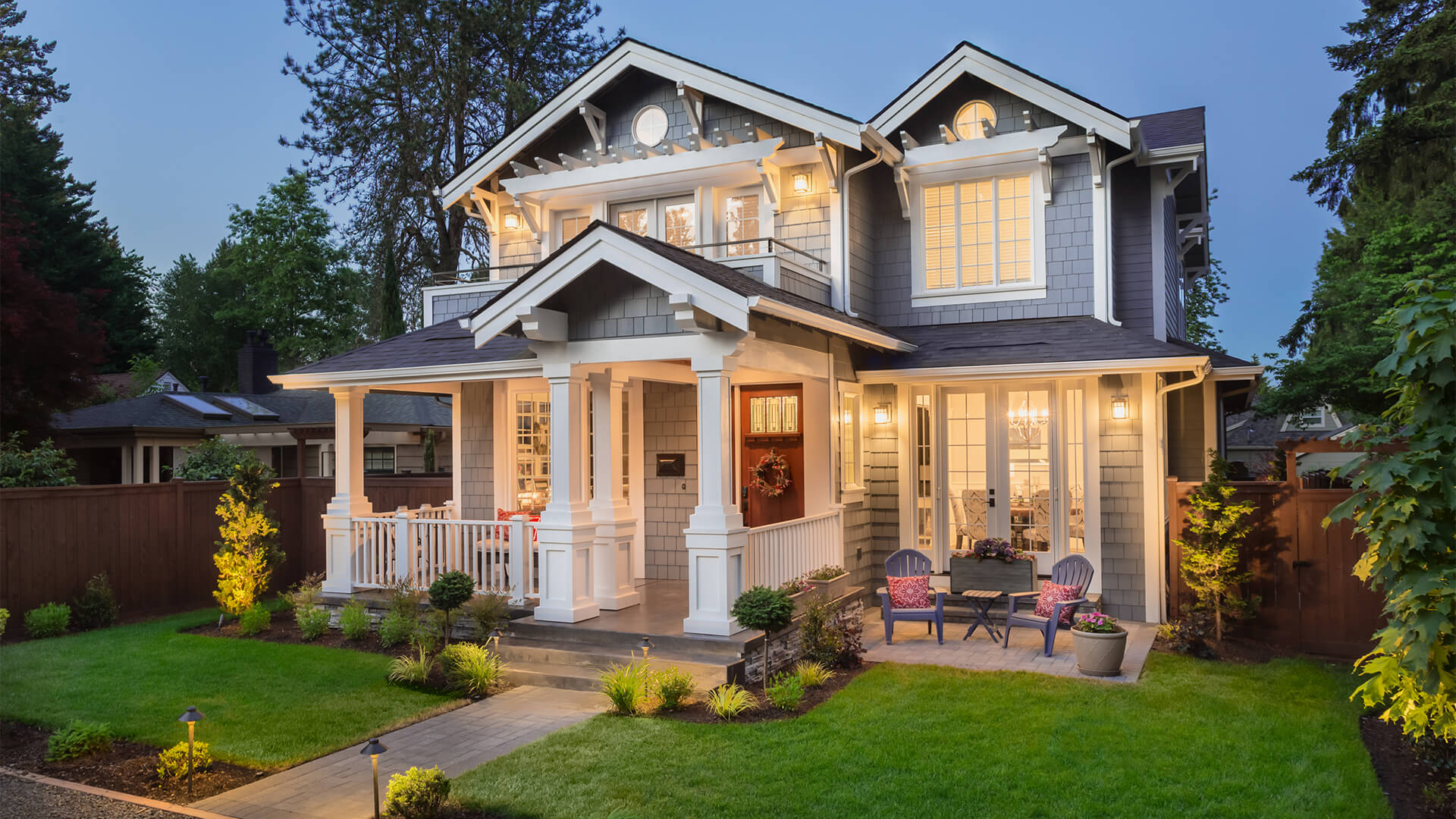 When it comes to selling a home, the outside is frequently overlooked. Many homebuyers make their judgments before even setting foot inside your home, which is essential to keep in mind as you prepare your property for sale.
Home Exterior Upgrade Ideas
Curb appeal is critical in a competitive selling market for visually improving a home's attractiveness. While this isn't the only factor Burlington House Buyers and others consider, it can certainly influence a customer's initial impression. Here are some fantastic exterior renovations that'll increase the value of your home:
1. Update Exterior Colors
By adding color to your home, you can make it appear more modern. For example, a bright entrance door will add brightness and charm to the interior. Additionally, you can paint the garage door, driveway, fence, and any other area you like. Ensure the shade of blue, yellow, red, or any different hue you choose is the current trend.
2. Manage Your Lawn
Lawn care is an excellent way to increase the value of your house and earn the respect of your neighbors. Regularly water, mow, and fertilize your grass to maintain its health. To improve convenience and consistency, it may be beneficial to invest in an irrigation system.
3. Put a Fence
Investing in a high-quality fence can significantly increase the aesthetic and security of your house. Fences can range in height from four to nine feet, depending on your location, and are typically constructed of materials such as wood or stone. While a chain-link fence is a secure alternative, it lacks the visual appeal and privacy of a wood fence or stone wall.
4. Add Some Planters
If you lack the time or inclination to plant, one or two permanent pots in front of the house can create the illusion of a garden without effort. Hue and texture can help brighten a dull property, and the brilliant color of a planter can add much-needed contrast to unusual homes. Additionally, planters enable the year-round addition of seasonal color and adornment to the façade.
5. Build a Shed
A gazebo is intended for amusement purposes while a new shed is designed for storage purposes. Whether you're decluttering the garage or taking place for a new pastime, a shed may unexpectedly add value to your property. Additionally, shed projects come in various price points and styles, so there's something that'll meet your demands. Always keep in mind that expanding the amount of usable space in your property raises its worth. 
6. Go Green
Many prospective homeowners prioritize environmentally friendly amenities in their homes. Enhance your home by including a vegetated roof or a rainwater collection system for landscape irrigation. Include solar panels and solar-powered landscape lighting on the exterior of your home to appeal to eco-conscious purchasers.
7. Change Your Roof Shingles
The days of avoiding dark roofs due to ventilation and heat issues are over; thus, if you have a brightly colored home, consider a darker roof to give it a more neutral feel. Additionally, lighter-colored asphalt shingles aren't regarded to add value in the same way mid-tone or darker-colored asphalt shingles do. Also, lighter shingles discolor or show marks much more quickly than darker shingles.
8. Update Your Outdoor Entertainment Area
Extending or adding outdoor dining and entertainment features to your outdoor house is another excellent approach to increase its value. When hosting friends and family, your front porch, rear lanai, and backyard lawn become the places to be. 
Keep these locations inviting with well-maintained lawn furniture and new cushions in vibrant summer hues. Maintain a tidy and groomed lawn in your home. Overhanging shrubs in planters, floral table vases, and potted greenery are all simple methods to increase the value of these outdoor settings.
9. Improve Your Doors and Windows
While improvements that bring you joy and satisfaction are significant selling features, so are those adding value to your house over time. Window and door renovations come into this category, and they're well worth the investment. Installing double-paned, energy-efficient windows that block damaging ultraviolet (UV) rays and minimize air leaks are an excellent approach to increase the value of your home.
Before you sell your home, an inspector can assess the exterior doors and windows to see if they should be replaced. If you live in a location prone to high heat or cold, these variables should be prioritized.
10. Add New Lights
Nothing enhances a home's ambiance like a choice of lighting options. While this is seen only at night, it has the potential to alter the feel of your property significantly. For example, soffit lights can highlight the house's design, ground lights can highlight trees or tall plants, and porch lights can cast a welcoming glow around the front entrance. Don't forget to illuminate the area around your house's address sign and gate area as it'd be helpful for visitors and guests. 
Takeaway
Not only is increasing the external value of your home a fantastic method to increase the asking price, but it's also an excellent method to entice potential buyers into the front door to see the rest of your magnificent home. 
If you make any of these changes to your property, it'll immediately become more valuable. In addition, it'd increase curb appeal if the exterior is modernized. Improve your exterior in ways that'll make your home more appealing.