Posted on 12th August 2021
Where And How To Apply Epoxy Floor Coating In Your House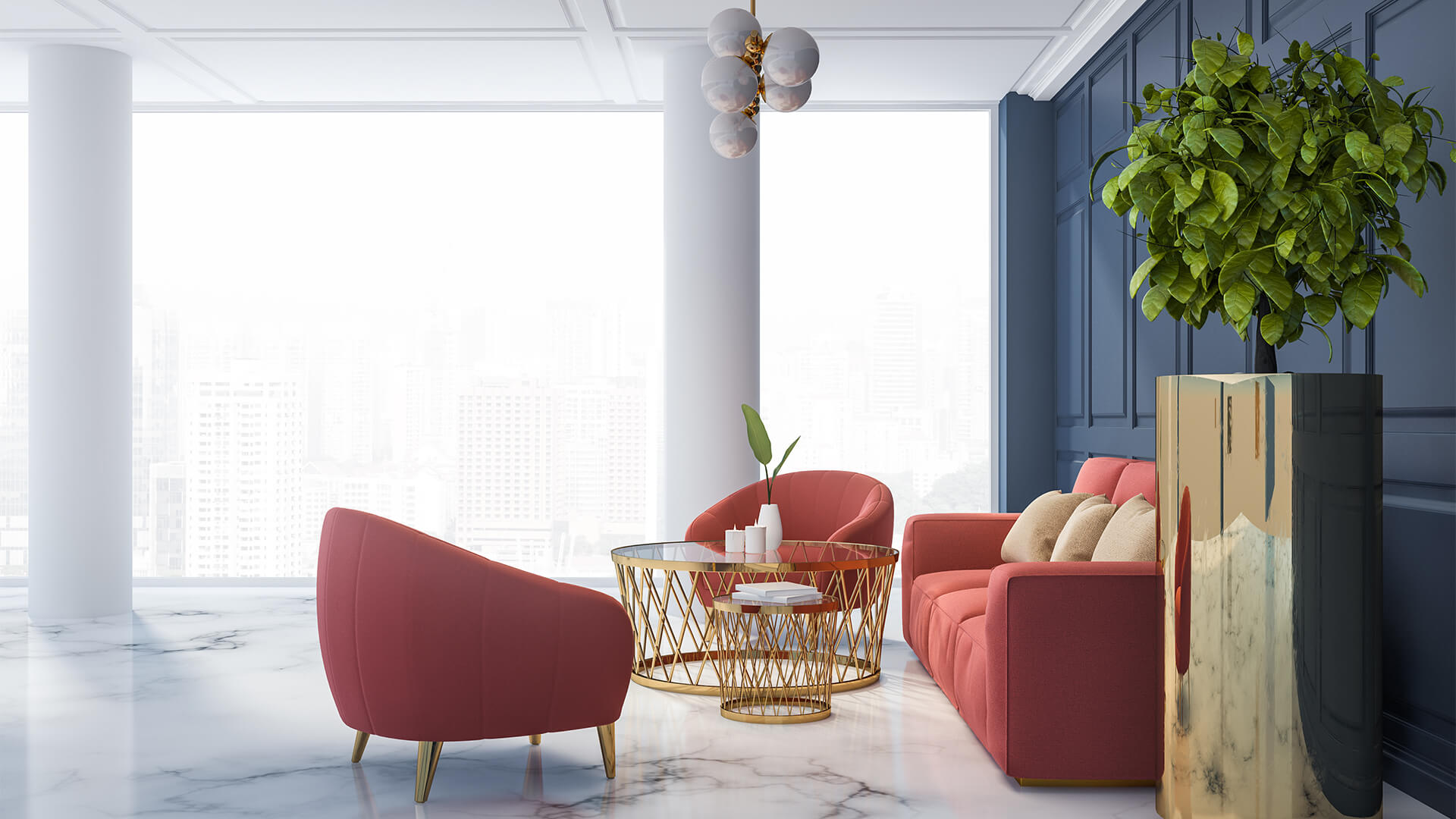 Maybe you're planning on modernizing your house to make your space more functional, comfortable, beautiful, and perhaps customized based on your preferences too. If you've been reading about common flooring processes lately, you might've come across 'epoxy flooring coating,' which seems to be a hot trend in floor renovations these days. More homeowners are switching to it and you're probably intrigued to try it too. 
But before you jump right in, it's good to have more knowledge about epoxy flooring first.
What Is Epoxy Flooring Coating?
Epoxy floor coating is a two-part product made by mixing a resin and a hardener/activator. It's ideally used as a finishing coat for concrete floors. This layer is ideally two millimeters thick and can help make floors stronger and more durable.
Types of Epoxy Floor Coating
Epoxy floor coating is highly versatile as it comes in a vast range of styles, colors, gloss levels, as well as decorative options. There are also six types of epoxy floor coating:
Self-Leveling Epoxy Floor Coating
Self-leveling epoxy is an easy-to-install epoxy floor coating because of its self-smoothing properties. It can be poured over floors with cracks and damages to create a durable and smooth surface. It's commonly used in office buildings, warehouses, and garages, among others.  
Self-Dispersing Epoxy Floor Coating
Self-dispersing epoxy floor coating is often used in heavy traffic areas such as warehouses due to its mechanical strength.
Mortar Epoxy Floor Coating
Mortar epoxy floor coating is known as the strongest epoxy floor, which is the best option for industrial facilities. 
Graveled Epoxy Floor Coating
Graveled epoxy floor coating can be used decoratively because it's more customizable when it comes to design.
Terrazzo Epoxy Floor Coating
Terrazzo epoxy floor coating is created by mixing a colored epoxy and aggregates such as marble, glass, and granite. It has an outstanding life span of up to 40 years and requires minimal maintenance. It's often used in large spaces such as office and commercial buildings, school entrances, and hallways.


Flaked Epoxy Floor Coating
Flaked Epoxy Floor Coating is created by adding multicolored chips or flakes into the wet base coat to give it a decorative appearance. It offers slip resistance, which is ideal for commercial areas like shops, restaurants, and schools. 

Epoxy Flooring Coating Applications
Because of its durability, customizability, and resiliency, epoxy floor coating can be a good option for home flooring projects. To give you more ideas of its best applications. Here are the best places to try it at home:
Kitchen

Living room

Basement

Garage

Sunroom

Patio
The Application Process
Now that you already have an understanding of what an epoxy floor coating is, including its qualities and best applications, it's time to learn about the basic steps of correct preparation and installation. Here's a quick guide:
Before application, remove all items from the floor to prepare the area. The concrete floor should also be clean and free from grease, oil, stains, or solvents to make the epoxy stick better. Make sure the floor has no cracks, chips, or slabs. If there are any, it needs to be filled or patched up first before applying the epoxy coating. And of course, make sure that the patched areas are dry and cured completely.
Once you're done preparing the area, it's time to gather the necessary tools for application. In addition to the epoxy flooring kit and epoxy primer, you also need the following:
Broom

Wet/dry vacuum

Protective gears (Goggles, mask, gloves)

Painter's tape

Buckets

Cleaning/degreasing solutions

Hand grinder or scraper

Concrete fillers (for cracks)

Power scrubber

9-inch paint roller
Here's a comprehensive step-by-step process on how to apply epoxy floor coating.
Use a hand grinder or scraper to smoothen the concrete surface.

Use a vacuum to remove small dust particles before priming the floor.

Apply the epoxy primer to seal the substrate and eliminate bubbles and gases.

Fill any cracks, holes, and other imperfections. 

Use a scrubber and a cleaning or degreasing solution to clean the area. Once cleaned thoroughly, dry the floor using a vacuum.

Follow the manufacturer's instructions in mixing the epoxy and solvent.

Use painter's tape to outline the parameters.

Apply the first coat using a roller brush. Make sure all surfaces are covered evenly.

You can apply the second coat once the first coat has dried completely.

Make sure all holes and cracks have been filled to avoid uneven texture on the final surface. Once done, you can apply the final coat.

The application requires patience as it usually takes 12 to 24 hours to completely dry, and two to three days to cure properly.
Final Thoughts
High-quality floors are important because it serves as the foundation of your residential space. Besides being durable, environmentally friendly, and easy to clean, epoxy floor coating is also aesthetically pleasing. Because of these qualities, they're an ideal option if you want to renovate your floors at home.