Posted on 13th July 2021
What Type of Lighting Is Suitable for Your Home? Find Out Here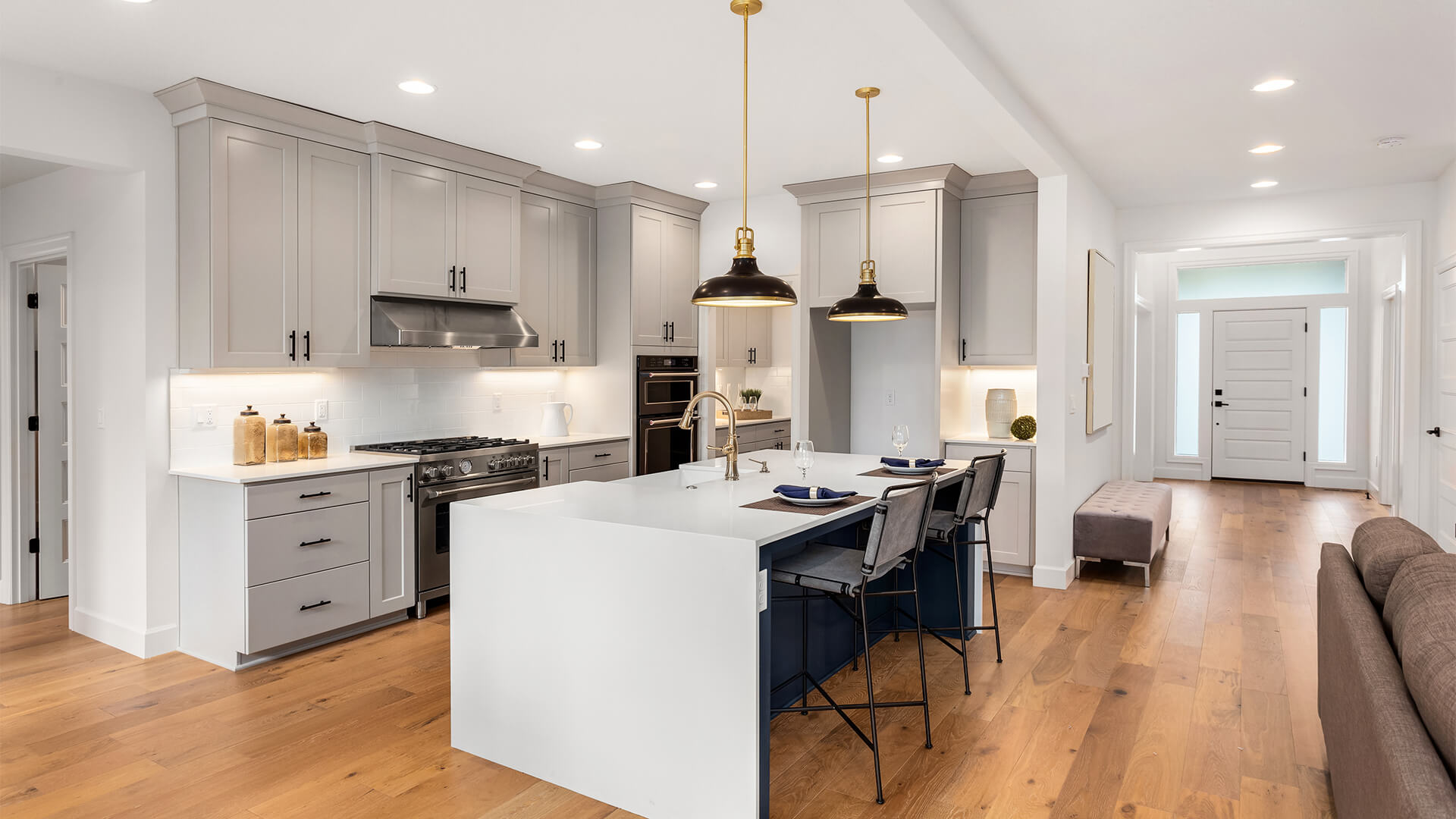 Choosing the best lighting for your home can be a complicated idea, especially if doing it for the first time. When you visit the lighting and accessory store, you will come across different lights, including dim lights, bright lights, hanging lights, LED lights, hanging lights, chandelier lights, wall lights, and much more. 
You might end up spending a lot of money, time, and effort getting the proper lighting for your home from the many choices available. So, if you are trying to find the proper lighting for your home, this article has all the details you may need to make an informed choice.  It would be best to read till the end to get enlightened. 
Type of Lighting Fit for Every Home
There are three types of lighting which you can choose for your home. Most modern houses incorporate two types of lighting per room, but you can have three, depending on your house. These lighting types include. 
Ambient Lighting
Ambient lighting's primary function is to light the room. Its main purpose is to illuminate the room to make everything visible, depending on the time of the day. These can be overhead bulbs or recessed ones, depending on the design of the house. 
In most cases, the types and quantity of ambient bulbs are determined by the contractor of the house. There will be areas requiring more lights than the other, depending on their size and functions.  In most cases, bathrooms and kitchens will require more ambient lighting than other parts of the house. 
Task Lighting
Task lights' primary purpose is to provide lighting for specific activities or times in the house. These lights are not all over the house and can be installed on bookshelves, bedside stands, or mirrors. They do not brighten up the whole room, but just a tiny section. 
Tasks lights differ in shapes and sizes, and you can buy them depending on your preferences. Some of these lights have swivels or can rotate to light up specific places. You can adjust them to any angle you want, depending on what you are doing. 
Accent Lighting
Accent lights can be referred to as decorative room lights. These types of lights help to modify and make your house more stylish.  In some cases, homeowners also convert the ambient lighting into accent lighting to make their homes more appealing.
While accent lighting can be simple and elegant, sometimes it gets luxurious and unique for individuals who want more for their houses. Lights such as chandeliers, lamps, and sconces all fit under the group accent lighting. This perfect style of light fitting will make your home stand out for your guests. You can install accent lighting on fireplaces, focused paintings, bookshelves, and other unique house areas. 
Lighting Categories
Besides knowing the different types of lighting to choose from, it is also essential to know the market's bulbs' options. The below are the popular options. 
Sconces:

These bulbs are mounted on the wall or hardwired into the wall, sometimes with a cord to plug. You will find these in pairs and mostly suit your fireplace, a piece of art, or in a bookcase. 

Pendants:

These bulbs hang drastically low from a ceiling, supported by cords, wires, or chains. In most cases, they act as task lights and can be used in kitchens or sitting rooms. 

Chandeliers

: these are large lighting systems that offer more than one type of lighting source. They are mostly suspended from the house's ceiling and can act as functional and decorative bulbs in a typical home.  

Flush and Semi-Flush mounts:

this type of lighting is securely fixed on the ceiling to brighten the room and provide more room space. Their hang from the ceiling is almost six to twelve inches.
Lighting for Every Room
Every typical house has different sections, including the entryway, corridors, living room, bedroom, bathroom, and kitchen. Each room needs to have its unique type of lighting depending on its use. The below are some ways you can light the rooms. 
Entryway
The Entryway provides access to your home where every visitor must pass through. Therefore the place should be inviting to anyone getting to the house. Here, you can mount a chandelier in the ceiling to shed light on the entire entryway. 
Living Room
Living rooms are for relaxing and getting entertained. Therefore, you need different lighting sets for use at different times, depending on what you are up to. Here, you can have sconces, table lamps, dim lights, and others more, depending on how you use your living room.
Dining Room
The Dining room has to be well lit to serve its function well. If possible, you can have the LED lights. You can also place a chandelier or pendant lights on top of the dining table to make the place appealing. 
Kitchen
The kitchen requires bright lighting. However, if you don't want much lighting, you can vary bright and dim lights, depending on the sections. Also, you can include pendants on sinks or open bars to make the place more appealing.  
Bathroom
The bathroom requires extra lighting for safety. Therefore, you can have LED and sconces lighting at different sections, including at the mirrors, to make it functional at all times. 
Bedroom
Your bedroom will require warmer lighting with some task lighting on wardrobes or the bedside tables. If possible, you can also have some dimmer lights to use when almost getting to bed. Brighter lights are necessary when arranging or cleaning the room.
This article has covered everything you might need for your lighting needs, including types of lights, various options, and what to include in every room. However, the final choice remains with you, depending on what you need and your budget. Ensure to get the same from reliable lighting stores.