Posted on 23rd May 2022
What to Know Before Having an Inground Swimming Pool Installed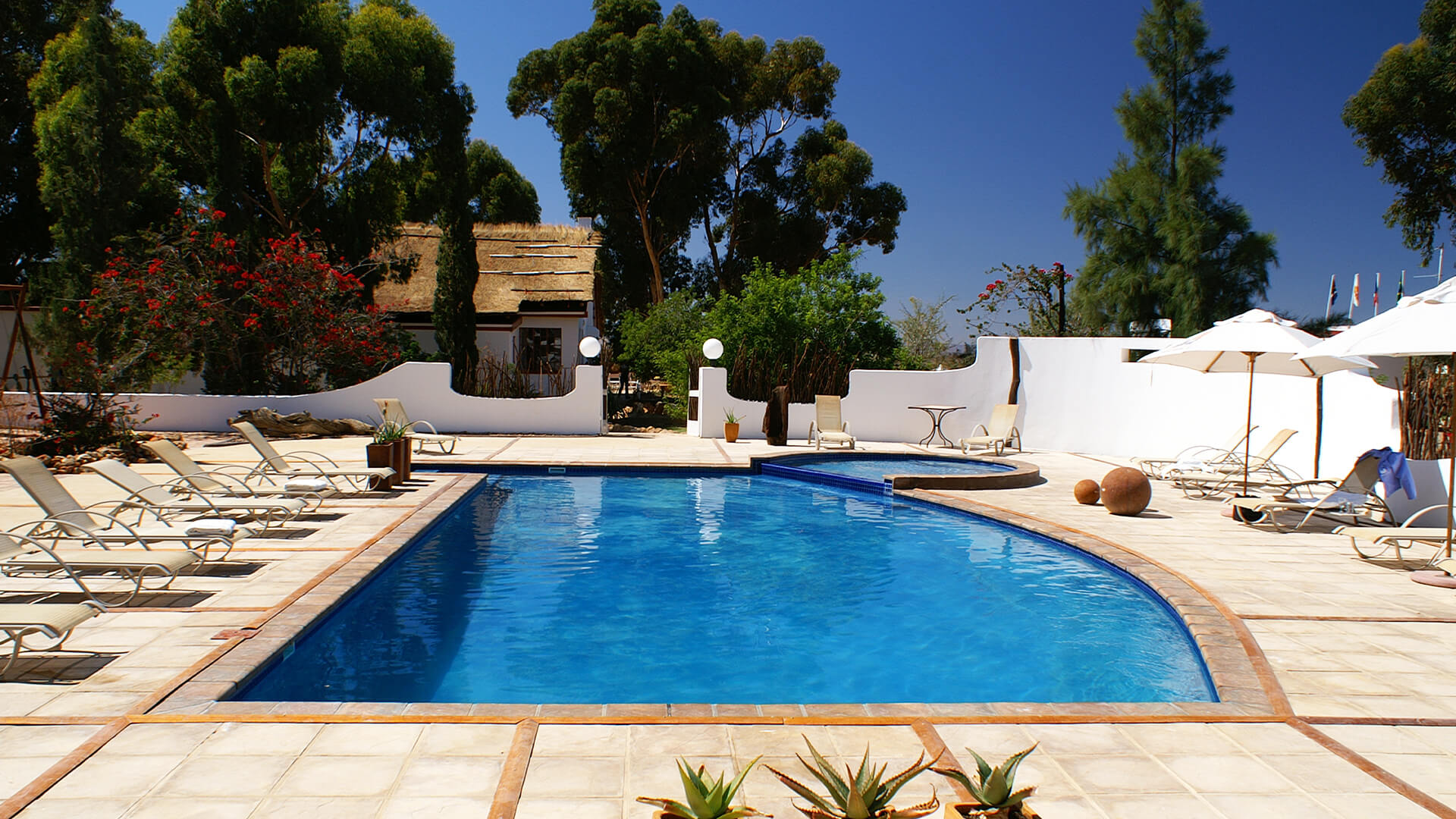 There's nothing quite like the feeling of diving into a crisp, cool swimming pool on a hot summer's day. And the opportunity to enjoy this luxury in your own home is one that so many homeowners dream of. But before you prepare to spend your summers lounging poolside, you need to do a little planning. Here's what you need to know before having a swimming pool installed. 
Make sure you've got permission
While most domestic swimming pools won't require planning permission, providing the pool is at least five metres from the house and not within one metre of the boundaries of the property, it can be worth checking with your local authority beforehand just to be sure that you're OK to go ahead. If your property is in an area of outstanding beauty, in a conservation area or is a listed building, you will need to seek planning permission before you start your build. 
Scout out the area
A swimming pool is easier to build on a level surface, so check the area where you're intending to build to see if it's suitable for an inground pool. Unstable ground, sandy or rocky terrain, or sloping can make it harder to build on. The size of the garden will also impact the shape and design of your pool too, as can neighbouring trees or shading from surrounding buildings, so consider where you want to position the swimming pool for the best result. You don't want to invest all that time and money into a new pool only to find that it never receives any sunshine or is constantly getting filled with leaves and debris from overhanging trees.
Consider your materials
Swimming pools can be made to a host of different specifications and from various materials, so do your research beforehand to determine what you want your pool to be made from. Concrete and fibreglass are the most popular, providing durable materials that deliver longevity and strength. Think about the type of material you want your pool to be made from – concrete is a more porous material and takes longer than fibreglass to install, but it also offers flexibility in terms of shape, size and depth. Fibreglass pools are pre-moulded to the shape you want and positioned in a pre-excavated hole or set above ground, depending on the style you choose. A fibreglass pool can be customised with a range of features, from jets to lights, and are resistant to staining and mould. 
Prepare for build day
There's a lot going on when you have a swimming pool built, from builders coming and going to materials being delivered and heavy machinery being used. So, preparation is the key to a successful and stress-free build. Make sure the area is cleared of any vegetation or rubble, that structures such as sheds or gazebos have been moved, and that you have created a clear walkway for the team to get to the building site easily without obstructions slowing them down. The earlier you can get prepared, the better, so work closely with your team to ensure that they have everything they need in place before the build goes ahead. 
How will you maintain it?
Maintenance is an important factor in having a swimming pool installed. You want to keep your investment looking its best for as long as possible, as well as maintaining hygienic standards. There are many styles of pool to choose from, from sleek infinity pools to compact plunge pools or even the eco-friendly natural pool. Each of these styles comes with its own set of maintenance tips and tricks, as well as different levels of input required, so think about how much time you're willing to devote to maintaining your new swimming pool. 
Keep your pool safe
Safety needs to be considered during the design and build phases of your pool. Even with a strict 'no running' policy in place, it's good practice to install non-slip materials around the edge of your pool to avoid slippages or accidents. You may also want to think about adding fencing around the pool to prevent pets or young children from walking into the area when there aren't adults around to supervise. This adds the benefit of privacy too. Pool covers can be helpful in preventing accidents too, and they also help to keep the pool clean and free from leaves and debris which creates a more efficient maintenance routine. 
Choose the right contractors
Your swimming pool build success is dependent on having the right team building it, so do your research before you have the pool put in place. When you're searching for a contractor, it can be a good idea to get referrals from friends or neighbours who have had a swimming pool built, as well as looking at testimonials and reviews online from other customers. 
Talk to at least three businesses before you make your decision and don't just go for the cheapest simply because it will save you money. Quality is important when you're investing this much money into your home. You want to choose a company that has at least several years experience behind them, who has positive reviews from previous clients and who is fully insured. Check that they have experience building the type of pool you're looking to have installed, and ask whether they subcontract work or have their own team.  
A pool is a wonderful addition to any home and it's a real luxury to be able to swim, relax and exercise whenever you want in the comfort of your own home. But it's also a big investment, so preparing for the build can help the process run more smoothly.