Posted on 24th June 2022
What Are the Most Popular Home Improvements That Don't Require Planning Consent?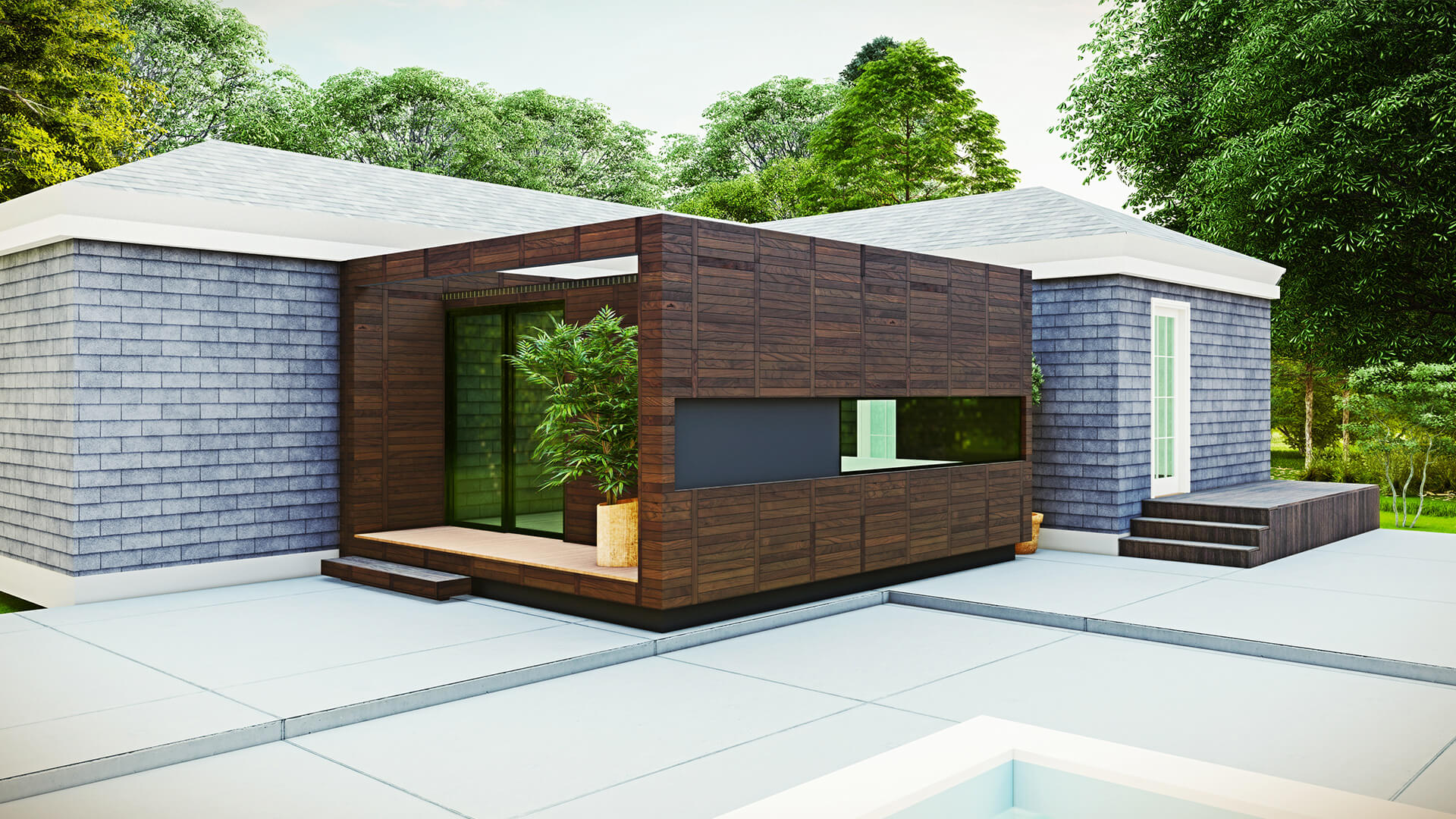 For homeowners looking to refurbish or upgrade their house, having to go through the planning permission process before they can make alterations is an additional hurdle that can be lengthy, costly and inconvenient. Luckily, the vast majority of freehold owners benefit from permitted development rights which means that many home improvements can be made without the need to apply for planning consent.
Permitted development (PD) rights in England and Wales are granted by the government as a kind of blanket consent for a wide range of works, provided that certain criteria are met. It's a complex area of planning law and any homeowner considering the refurbishment or extension of any part of the house is strongly advised to check with their local planning authority to ensure they satisfy the qualifying criteria.
Please note that PD rights don't apply to leasehold properties and different rules apply to commercial buildings. Houses that form part of a Conservation Area, have an Article 4 direction issued, or are designated listed buildings, don't fulfil the criteria either, and neither do properties in designated areas such as a National Park, World Heritage Site or AONB.
That said, if your home does qualify, there's lots you can do. We've put together some popular home improvement ideas for you to consider and perhaps be inspired by.
Loft extension
Transforming an underused attic into habitable space is one of the most rewarding ways to enlarge a house and add real value. Most straightforward loft conversions fall within permitted development as long as you stay within 50 cubic metres of additional roof space for detached and semi-detached houses (40 cubic metres for terraced houses), use similar building materials to the rest of the house and the same roof pitch as the existing roof. Dormers and hip-to-gable extensions are usually allowed though side windows must be obscured and side elevation windows are generally not permitted.
The new loft room can be used for a wide range of purposes – from home office to teenage hideaway, guest suite (including for holiday letting via Airbnb and similar platforms), media room or hobby studio – allowing you to make the best use of the space in your home.
Garage conversion
If you have an integrated garage that's a tad too tight for your car and used as a general dumping ground, converting it to a usable room – say a study, home office, yoga studio or therapy room – can be a great solution. Planning permission is not usually needed to repurpose a garage for residential use, as long as the work is exclusively internal and doesn't enlarge the building.
To make use of the entire footprint of the old garage, you'll need to replace the garage door with a new wall, and possibly a window and door too. The alternative is to keep the front portion of the former garage as storage space for bicycles, tools, decorating equipment or garden furniture, in which case it makes sense to secure the entryway with an attractive garage door in GRP, timber or steel to protect your belongings.
Building extensions
Under permitted development, you are even able to add to the footprint of the building. Update any external door by adding a small porch up to 3 square metres in floor area, and give your home a sense of generous space. Or install a conservatory that connects the original house with the garden, helping to maximise your enjoyment of the garden and bringing the outside in.
Larger extensions are possible too. Single-storey extensions to the back of the rear of the house can stretch to 4 metres from the original (detached) dwelling and side extensions can also be built without planning permission, up to half the width of the original building. The materials used must match the existing house as far as practicable, and proximity to boundary rules apply. Your architect or builder will be able to advise.
You can even erect two-storey back extensions, as long as they are no longer than 3 metres and are located less than 7 metres from the rear boundary.
Roofing works
Repairs and alterations to roof finishes are covered by permitted development rights, as are roof replacements, even if you choose a different roofing material. Any alterations made must project no more than 150mm from the existing plane, which is sufficient depth to add external roof insulation if you so choose.
What's more, you are also able to install solar thermal roof panels and photovoltaic (PV) arrays on your roof, as part of the government's commitment to reduce carbon emissions. Many homeowners choose to go the renewable heating route in an effort to cut energy bills. The average time for solar panels to pay for themselves in the UK is 9.5 years.
The units shouldn't protrude more than 200mm beyond the roof plane and should be sited so as to minimise their visual impact on the building and the neighbourhood. You can also place solar installations on outbuildings in your garden, though do check on size limitations. Special rules are in place for Conservation Areas, World Heritage Sites and listed buildings.
And on the subject of renewable heating technologies, yes you can also fit a ground or air source heat pump in your garden as permitted development.
External cladding and insulation
With energy efficiency in the home becoming increasingly important in the face of rising energy bills, effective home insulation is one of the best ways to combat heat loss in walls (30-40%), roofs (25%), windows and doors (20%). There are two ways that insulation can be installed: internally and externally.
The good news is that unless exterior home insulation is applied to the building in a way that changes its outside appearance, it is classed as internal work and therefore does not require planning consent.
Rigid board insulation and external cladding will be counted as permitted development unless its application increases the height of the building or moves the front wall closer to the roadside. Painting, repairing or replacing the cladding on a house must broadly match the original in appearance.
In designated zones such as Conservation Areas, AONBs and National Parks, planning consent will have to be sought for houses to be clad in stone or artificial stone, render or pebbledash, timber, plastic or tiles.