Posted on 28th October 2015
West Midlands Virtual Hospital Recognised as BIM Initiative of the Year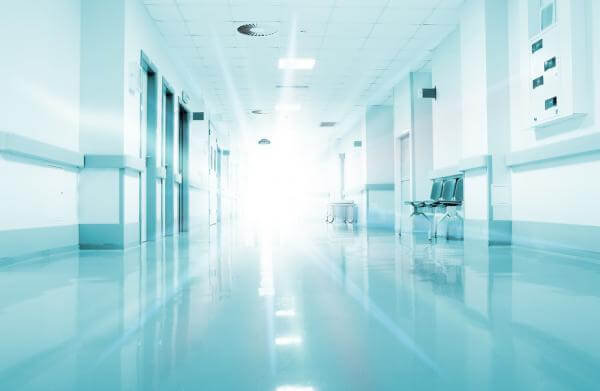 Sandwell Metropolitan Borough Council received the award for their application of BIM in the hospital project.
The BIM Initiative of the Year 2015 award was a close call, with all of the finalists receiving praise from the judges for their high quality projects.
The overall winner of the award was Sandwell Metropolitan Borough Council's West Midlands Virtual Hospital, which received praise from the judges for being 'miles ahead of other organisations'.
The £353m 670-bed hospital project will be constructed on vacant industrial land in Smethwick, with the contractor for the hospital yet to be decided. The winning bidder will be contractually obliged to use the virtual hospital for the design and procurement to create a fully specified digital building whilst also supporting the local business community.
Users of the virtual hospital can negotiate around a virtual projection of the seven-storey, 800,000 square foot hospital as well as click on any part of its rooms, from medical equipment through to structural elements. This enables users to access comprehensive data from a local firm that is able to build or supply the section selected.
Suppliers who have been registered can upload their parametric objects to the virtual hospital, enabling them to share designs, components and solutions as well as promote their business information, product details and specifications.
This feature allow interested parties such as buyers, specifiers, engineers and architects to select and export all this data for consideration as part of the hospital's design.
The judges described the virtual hospital as 'an astonishing take on BIM' and were impressed by the innovation and skill which had been imputed into the project. The judges were generous with their praise of the hospital project.
'Sandwell is pushing at the limits and its virtual hospital is beyond expectations. You can recruit a lot of people to BIM this way.'
Other finalists included Balfour Beatty Engineering Services with their National Graphene Institute project and the Bam Ferrovial Kier joint venture for the Crossrail C435 Farringdon main station works.