Posted on 11th April 2016
University of Brighton's £14m Engineering Centre Breaks Ground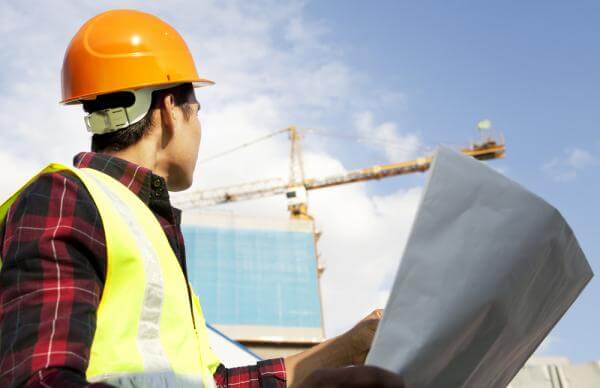 Work has started on a world-leading engineering research centre at the University of Brighton. A ground breaking ceremony took place on 6 April to mark the formal start of work on site.
Construction of the university's £14m Advanced Engineering Centre is due to complete in spring 2017. The project will establish specialist teaching facilities alongside state-of-the-art research laboratories with the university's long-term partner Ricardo, the Shoreham-based global engineering, strategic and environmental consultancy and specialist manufacturer. A dedicated combustion engine research area will be located on the ground floor with a workshop teaching space on the first floor.
The Advanced Engineering Centre is part of the £150 million transformation of the Moulsecoomb campus and is set to replace outdated existing facilities. The new building has a gross internal floor area of 2,770 sq m comprised of a mix of new and refurbished space. The suspended ground slab and reinforced concrete trusses, which will support the cantilever, will be cast on site and an external steel cladding system will be installed on the in situ concrete frame. The development is expected to achieve BREEAM Excellent once complete, featuring a green roof with sedum planting alongside other sustainable measures.
The university is working in partnership with GRAHAM Construction's London and South East team, the project's main contractor.
Professor Andrew Lloyd, Dean of the University's College of Life, Health and Physical Sciences said: 'This is an important day for the University. The new Advanced Engineering Building will provide high quality space for state-of-the-art equipment, provide flexibility for future expansion and create opportunities for new research and cross-transfer of knowledge, ideas and practices between the University, Ricardo and advanced engineering and manufacturing companies across the region.'
Graham Lawrence, Project Manager at GRAHAM Construction said: 'The ground breaking ceremony marks a key milestone bringing us one step closer to delivering new state-of-the-art teaching facilities for the University of Brighton. GRAHAM Construction's commitment to providing innovative solutions and more efficient ways of working will be demonstrated in the construction of the multi-storey concrete frame built in situ, which can now commence.'