Posted on 10th February 2023
Understanding the Basics of Obtaining a California Real Estate License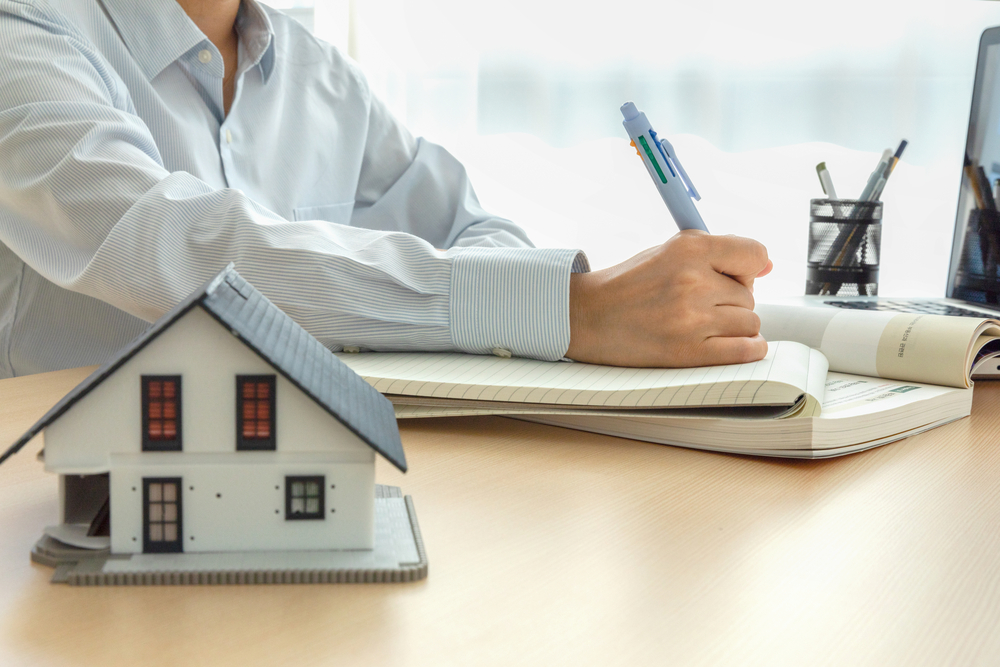 The real estate industry has seen its ups and downs over the years, but it has grown exponentially in the last century. For states such as California, the real estate market has surpassed the standard growth seen around the country. To add some perspective, the average home value in California is $760,644, which represents a 4.4% increase in just one year alone.
Breaking into California real estate can be a challenging yet rewarding decision for those with an interest in the field. To that end, learning everything possible about securing a real estate license to operate in California should be a top priority.
What is a Real Estate License?
A real estate license is simply authorization issues by state governments that gives agents or brokers the legal ability to represent the sale or purchase of a home. A real estate agent and broker are not the same.
The position of real estate agent is where a person starts off after receiving their license, providing guidance through the overall sale or purchase of a home, submitting information, and facilitating contract negotiations all while working under a broker.
Real estate brokers, in the other hand, have a specialized real estate license that allows them to start working independently, to start their own brokerage, or to hire real estate agents under them. The only main difference between the two types of licenses is that a broker can work on their own.
How to Get a Real Estate License in California
Every state has different requirements for obtaining a real estate license. In California, you must meet a few basic qualifications before even considering going down the path of pursuing a license. The starting eligibility requirements for a real estate license include:
Be at least 18 years old
A California resident or qualified out-of-state applicant
Completely honest during the application process
Assuming you meet the above criteria, you are eligible to pursue a real estate license. This leads into six primary steps that will be required to receive a license:
Pass all required course work
In California, those wishing to receive a real estate license must pass at least 135 hours of pre-license education through an approved school. This school doesn't have to be in-person, and an accredited online California real estate school is just as acceptable. The only requirement is that the coursework must include 45 hours of Real Estate Principles and 45 hours of Real Estate Practice work.
Beyond this, a person can choose their final 45-hour class to be anything including:
Real Estate Appraisal
Property Management
Real Estate Finance
Real Estate Economics
Legal Aspects of Real Estate
Real Estate Office Administration
General Accounting
Business Law
Escrows
Mortgage
Loan
Brokering and Lending
Computer Applications in Real Estate
Common Interest Developments
Pass the coursework final exam
After a person completes all of the required coursework in California, they need to pass the final exams for their courses. Passing counts as a 70% or above, and each participant is allowed two tries to pass each exam. For the majority of exams, only one minute is allotted per question.
Pass a criminal background check
After passing all of your coursework and exams, you must undergo and pass a criminal background check.
Pass the California Real Estate Salesperson exam
Once you feel as if you have all the knowledge you need, it's time to start your official application. Once you complete the initial application and it is processed, you will be assigned an exam date through the application system.
For agents, this three-hour state exam must be passed with 70% accuracy, at least, which means answering 105 of the 150 questions correct. For brokers, the four-hour exam must also be passed with at least a 70%, equating to 140 out of 200 questions.
Locate a sponsoring broker
Assuming the test you took was to receive your license as a real estate agent, your next responsibility is to locate an active California broker to work under. When making this decision, don't choose the first broker you find who is looking for agents. Consider the broker's history, success, qualifications, and overall growth opportunities that could result from the partnership.
Complete your application
Once your coursework has all been passed, the state exam is passed, and a sponsoring broker is selected, you can finalize your application and receive your real estate license.
Important Considerations After Getting Your License
Finally securing your real estate license after spending so much time and money on the process is undoubtedly a huge accomplishment and the first steppingstone to what can be a very promising career. In fact, real estate is a notoriously 90/10 business, meaning 10% of real estate agents do 90% of work in the field. Many leave the business entirely within two years.
To avoid falling victim to this common plight of the industry, keep the following in mind:
Real estate agents are commission based, meaning your financial success is a direct result of the effort you put in You should start thinking about how you'll build your business before ever applying for the license
Consider creating a real estate website under your broker Join the local, state, and federal real estate boards Make use of your professional network and don't be afraid to reach out to new people Find yourself a real estate mentor who can help you navigate the new field
Practice guiding clients through documents to streamline the process Understand that growing your business will take time
Start your career off successfully by being prepared
Make no mistake that a career in real estate will not be easy. Regardless of whether you wish to be real estate agent or broker, your business will not take off if you aren't willing to go the extra mile to find potential clients. While getting your real estate license is a fantastic first step towards building your business, it's only the beginning of a long and rewarding journey.