Posted on 14th October 2022
Ultimate Guide to Creating the Perfect Space for Home Workouts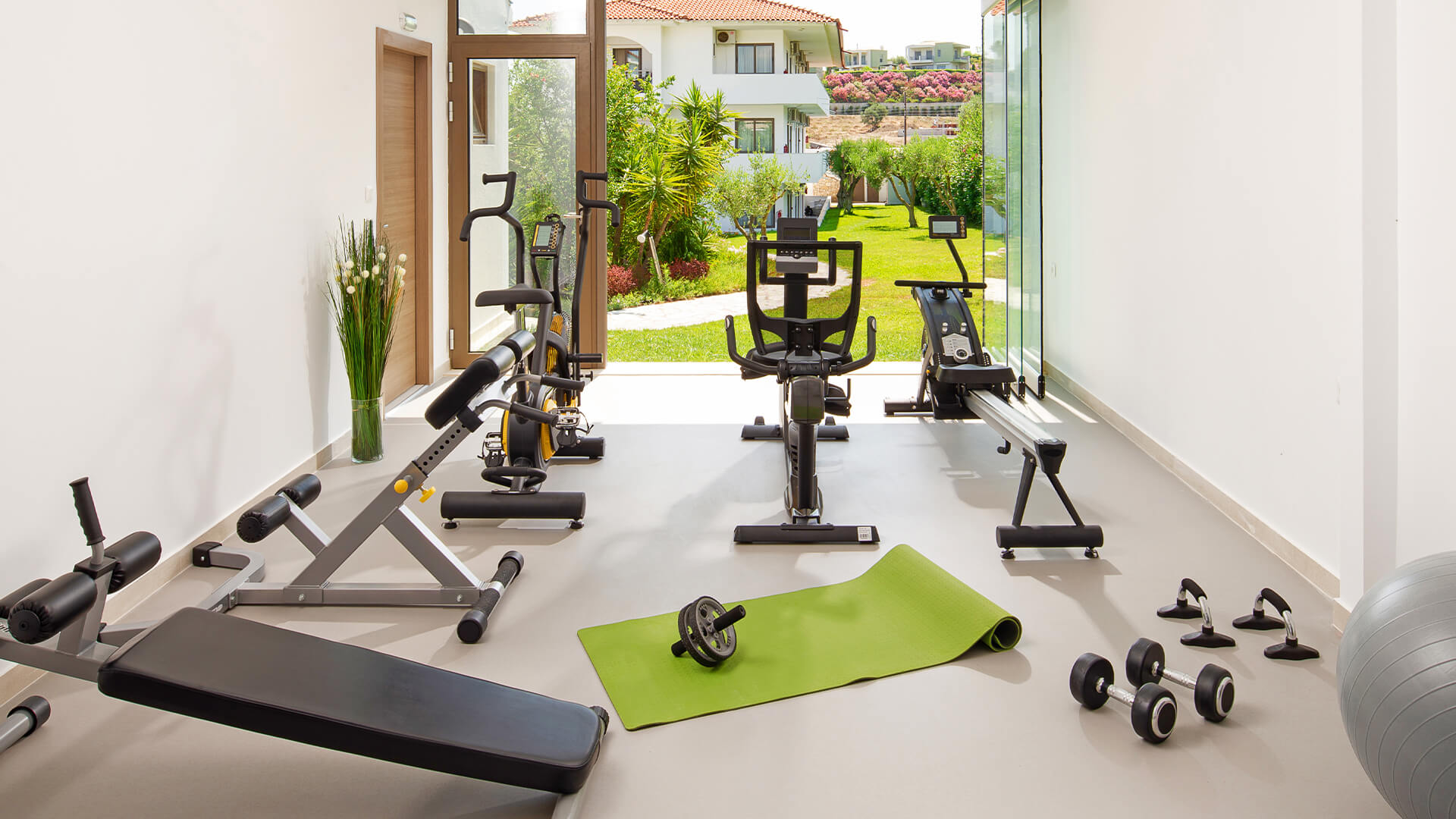 Working out at home offers many benefits, from saving money in the long-term on gym fees to the convenience of being able to fit in your physical activity when it suits your schedule. But for homeowners looking to upgrade an area of their home into the perfect workout space, there's a lot to think about, from the location to the type of equipment needed. In this guide, we'll explore the considerations homeowners will need to make when creating a home gym. 
Prep the space for building
Depending on how much you plan on renovating for your gym, planning permission may be needed and you'll need to adhere to building regulations. A garage conversion, for example, is likely to be classed as a permitted development but you should always check that you are permitted to go ahead with a build before starting any work, because there are some restrictions based on your location and the type of property you're building in. 
Think about where you want your home workout to be and whether you can utilise existing space or if you need to build out further. Locating your gym on the ground floor of the property is the best choice, as it enables you to install heavy gym equipment without having to bring it all upstairs, and you won't need to reinforce the floors for exercise machines.
If you're planning an extension, it's also worth getting a building survey to check the condition and construction of the property is appropriate for the build and that it's safe for you to proceed with your plans. A Building Survey Report can be customised to the type of building and your specific needs, so it can be a valuable asset prior to a renovation. This is vital if you plan to suspend kit from the ceiling or walls, like storage or punching bags, as you may need to reinforce them if you don't have sturdy walls in place. 
Install climate control
When you're working out, your body temperature will rise significantly, so having climate control in place will prevent you from getting too hot and sweaty. Underfloor heating is a good option to keep the space comfortable without the need for wall mounted heaters, but radiators will offer instant heating control. 
Naturally, you'll want to ensure there are windows but you also need to consider passive solar gain if your home is south-facing. It can quickly become too hot if you don't have shading in place, plus having shades gives you privacy when you're working out. It's also a good idea to have an air conditioning unit installed for those summer workouts when the temperature rises. 
Consider soundproofing
The noise from treadmills, rowing machines and music can soon build up, so you may want to consider soundproofing the workout space so as not to bother those around you. Shock-absorbing gym mats are highly effective but you might also want to look at bumper plates and coated kettlebells which will dampen the noise. 
If you're starting from scratch with an unfinished basement or garage, add as much insulation as you can to the walls and look at getting some acoustic drywall which will soften any noise. However, a cheaper option if you're updating an existing, finished room is to put carpet tiles on the walls which has a similar effect and is more affordable overall. 
Add mirrors and lighting
Mirrors are important to a home workout space, because you need to be able to check your form when performing exercises in order to prevent injury. And if you intend to use the space for yoga or dance, mirrors are an essential element of the space. Install large mirrors on at least one of the walls, as well as lighting so you can exercise at any time of day or night without struggling to see. 
Implement a storage plan
Lastly, you need to keep your home gym organised and a well-planned storage system is ideal for packing in more equipment into a smaller space. Under furniture storage bins that can slide in and out when you need to access them are great for small items like resistance bands and yoga mats, but for kettlebells, dumbbells and weighted items, you'll need an A-frame rack that can be mounted on the floor and moved around as need be. This keeps your floor space free so you can move around easily and access what you need quickly, making your exercise time more efficient. 
When adding equipment into the space, remember to calculate weight loads (especially if you're not creating your gym on the ground floor) and plan out the layout in advance to make sure everything fits. Larger items like Smith machines and rowing machines can take up more room than you think, so you may need to compromise on the items you bring into the space. There's no need to replicate a commercial gym. Instead, take the time to think about what you'll actually use regularly and what will bring the most value to you. 
If you're someone who exercises regularly, the convenience and time-saving measures of having a workout space at home make this a truly worthwhile endeavour. While there can be some upfront costs to think about, the long-term savings that a home gym can offer make it a great cost-saving measure in the future, as well as providing a safe and private space to exercise at any time.