Posted on 9th April 2021
Trends In Newly Constructed Homes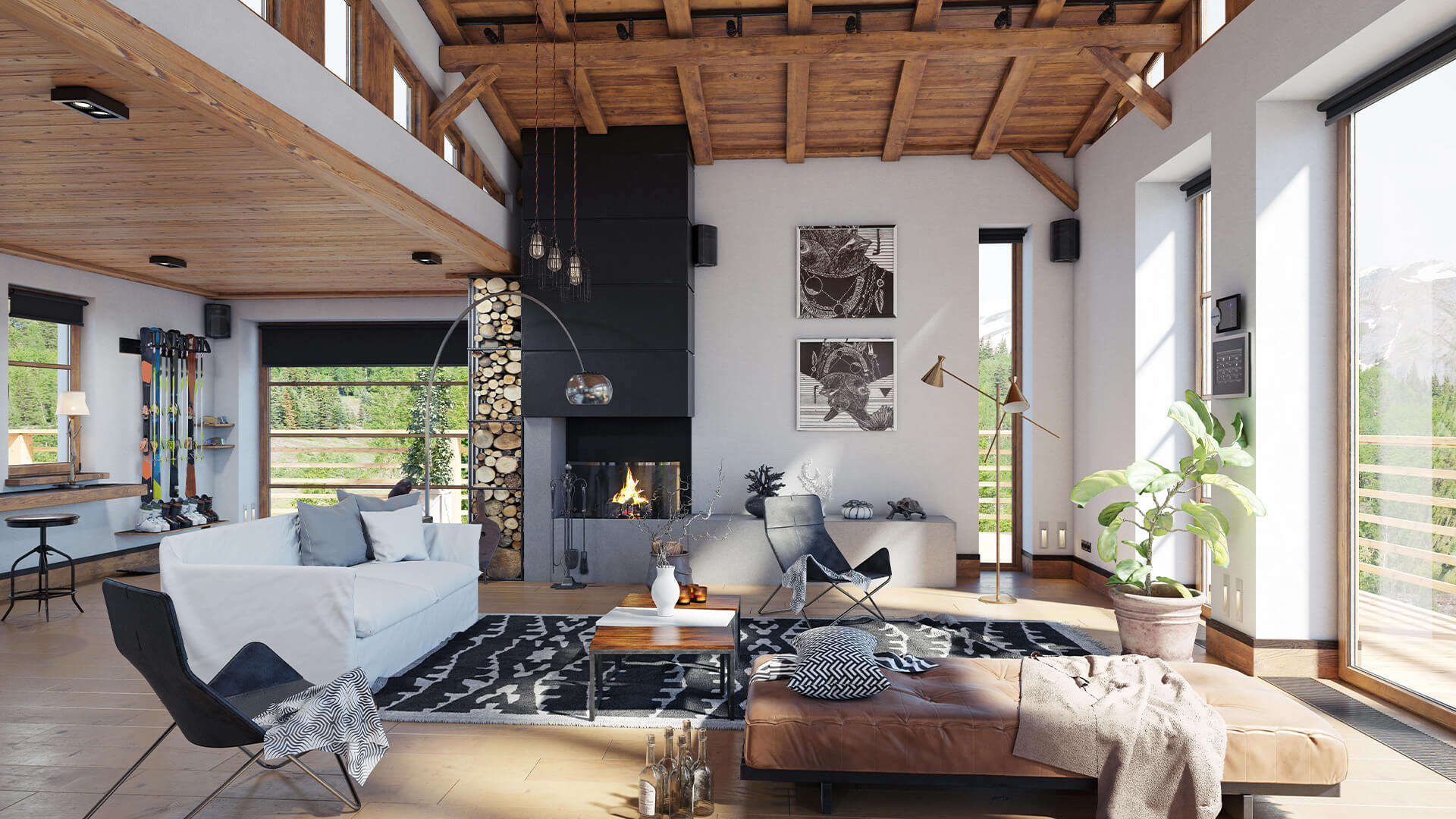 Around 1.2 million new housing units are planned every year in the U.S., and even during the tough financial year that 2020 was, construction in rural and less populated areas has advanced at a relatively healthy pace. Forbes reports that the boom in remote work and the wish of many Americans to head to "warmer, healthier, stabler, and more affordable places" where they can work online, has led to many fleeing busy cities like N.Y. or California. Instead, some of the most demanded spots include Texas, Arizona, Nevada, and other nature-filled areas. Some of the strongest trends in new builds, meanwhile, can be found below. 
Modern Ranch Living
Ranches are associated with many features that new homeowners highly value – including high ceilings, floods of natural light, and warm wooden fixtures which add warmth and coziness to an abode. In areas like Utah and Texas, famed for their plethora of traditional ranches, new construction homes are retaining revered qualities, but adding many new ones – including the use of mixed metals alongside traditional wood, the use of floor-to-ceiling glass windows and sliding doors, and open floor plans that encourage communication between various parts of the home. The main idea is to blur the line between indoor and outdoor life, with the beauty of trees and plants present both in gardens and within homes.
Sustainable Construction
Americans are keen to live in greener, more sustainable homes powered by renewable energies and boasting eco-friendly construction features. Just a few features to watch out for include optimal insulation (to keep the heat inside in colder months), optimal ventilation (to reduce air escapes and maintain more heat in the winter), the use of materials such as brick and concrete to create thermal mass in buildings, and the use of structural systems that promote energy efficiency. Sustainable materials (including reclaimed wood, precast concrete slabs, and bamboo) are also doing plenty to reduce the carbon footprint of the building industry, while protecting ecosystems that suffer from deforestation.
Marrying Communication And Independence
Open floor plans and kitchens bearing beautiful islands and designer lighting features are still very much in demand, but new remote work arrangements mean that homeowners are also seeking the establishment of independent spaces for work and play. The compartmentalization of spaces such as home offices/study desks, kitchens, and entertainment areas is being achieved through features such as metal and glass space dividers, privacy screens, modern lattice work, and even artistic installations. Dividers that can be temporary (i.e. carried from one room to another) or partial are particularly popular among home dwellers who like the idea of flexibility and adaptability. Metal-and-glass constructions are favored in modern homes owing to their industrial feel and their suitability for sliding doors and windows that can be discreet or make a statement as the occasion requires.
One of the biggest trends in the current building sector is that of the single family home, which proliferates in rural and nature-surrounded areas. Just a few trends dominating the sector include modern ranch style constructions, sustainable building, and compartmentalization of common spaces. With the prediction that remote work is here to stay, some of these trends will undoubtedly be predominant for many years to come.