Posted on 10th January 2020
Top Five Reasons To Choose A Career In Engineering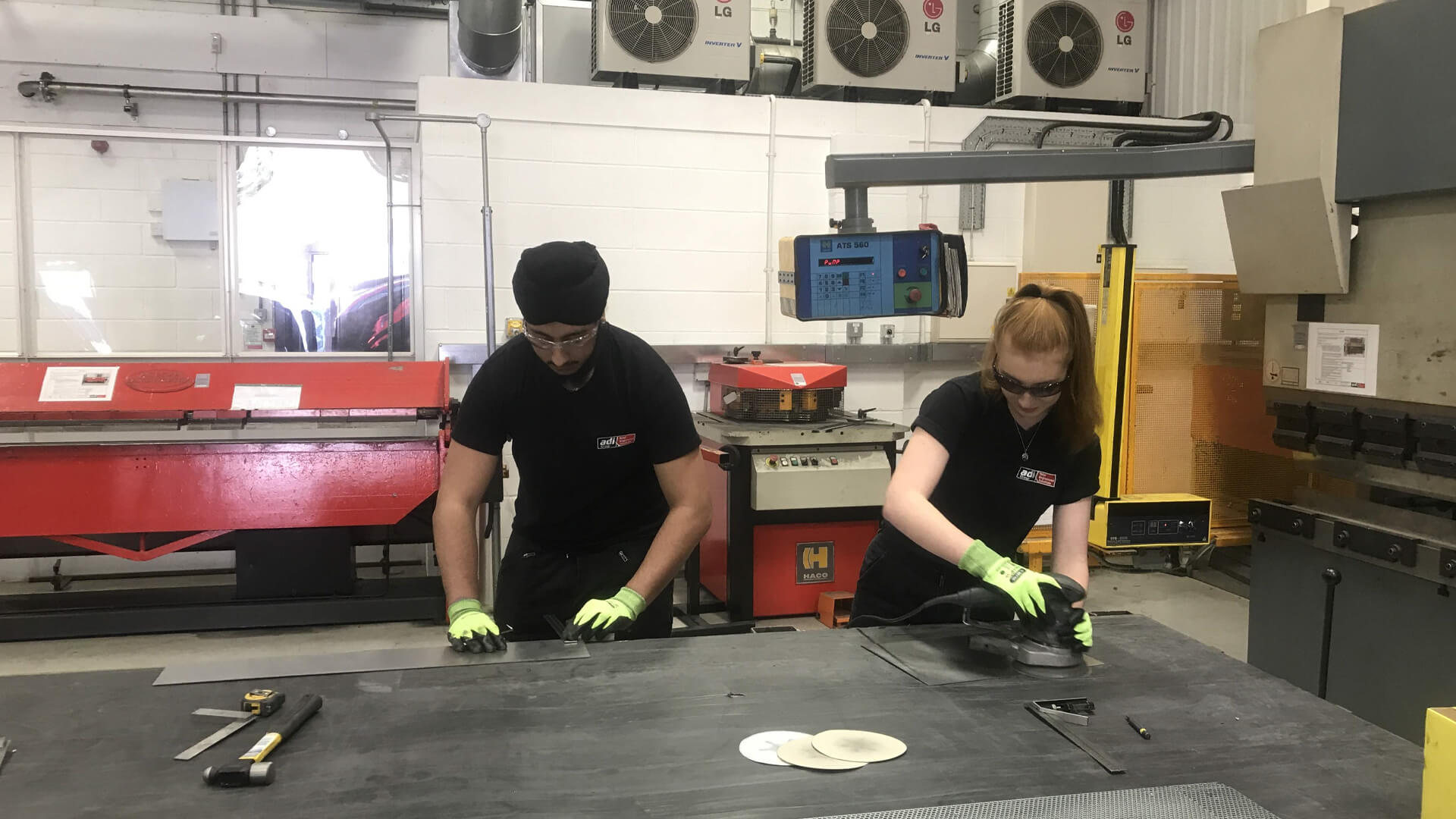 She's one of the youngest people in her workplace – but Abbie Beaver hasn't looked back since setting her sights on a career in engineering.
And the 17-year-old apprentice hopes her experience will inspire other young women as the UK's engineering industry faces an uphill battle trying to attract new recruits.
That's why Abbie and her employers, the multi-disciplined engineering firm adi Group, which has presence across the UK, are backing this week's Tomorrow's Engineers Week (4-8 November). The initiative, drawn up by Engineering UK, aims to showcase the broad range of lucrative careers available in the sector as well as educate and inspire young people into the trade.
Abbie, who was recognised in June as one of the Women's Engineering Society's top 50 women engineers in the UK, first started at adi Group on its pioneering pre-apprenticeship scheme, whilst still at school. It has provided young people like Abbie with a springboard into apprenticeships, having gained knowledge in electrical and mechanical engineering through a two-year in-house qualification.
Here she tells us her top five reasons for choosing a career in engineering:
1. Inspire others
I've learnt some really valuable skills in mechanical and electrical engineering and most of my friends are impressed when I tell them what I'm doing. I think it's important to inspire other women.

2.Work with top brands on interesting projects
 I'm lucky that I get to work on projects in different sectors, such as Food and Beverage or Automotive. Every day I get to work on a project which is making a real difference to each client and how they operate. I am constantly learning new things and developing my skills.

3.Share and make a difference as a team 
I've progressed from adi's Pre-Apprenticeship programme into its Apprentice Academy, so I've really learnt the value of working together in different teams. We can be working on projects that need to be completed quickly, so understanding and communicating everyone's strengths is key. Of course, you also make some great friends by sharing the same experiences, so it's fun at the same time.

4. Earn while you learn 
I really enjoy my apprenticeship course here and I'd say it beats going to college or sixth form to do A-Levels by miles. Of course, both of these are still great ways of getting into engineering, but for me I felt like an apprenticeship put me miles ahead of others at my age. I've learnt some core skills but also essential things like how to behave in the workplace and speak with customers – and it's great to be earning my own money!

5.Train for future careers
What I've learnt from my time as an apprentice is that there are so many career paths in engineering. For example, adi's work can be in production lines, climate control systems and even digital billboards you see on motorways. It opens your eyes up in terms of what you can do and where your work could take you.

Abbie was praised by James Sopwith, Group Strategic Account Director, who said the company was proud of its work in developing apprenticeships.
"Abbie epitomises the core values of our business," he said. "We are extremely proud of the success of our apprenticeship programmes, which are helping to make our communities more sustainable.
"We all have a responsibility to help address the skills shortage in the industry. Initiatives like Tomorrows Engineers Week help shine a light on why engineering is such a rewarding career."
The sector needs to attract 186,000 skilled recruits each year until 2024 to reduce its skills shortage, according to the government.
 "We want every young person to see that engineering offers a varied, stimulating and rewarding career," said Dr Hilary Leevers, CEO of EngineeringUK.
"The UK needs tens of thousands more engineers and Tomorrow's Engineers Week provides an opportunity for the engineering community to work together to inspire the next generation of engineers to meet this demand."

To learn about apprenticeships at the adi Group, see https://www.adiltd.co.uk/careers/.
Businesses can also find out more about the Group's pioneering Pre-Apprenticeship programme here: http://adiltd.co.uk/wp-content/uploads/2017/06/adi-Pre-Apprenticeship-Pack.pdf.
For more information on Tomorrow's Engineers Week, head to: https://www.tomorrowsengineers.org.uk/tomorrows-engineers-week-2019/.