Posted on 23rd March 2023
Top Cyber Risks for the Real Estate Industry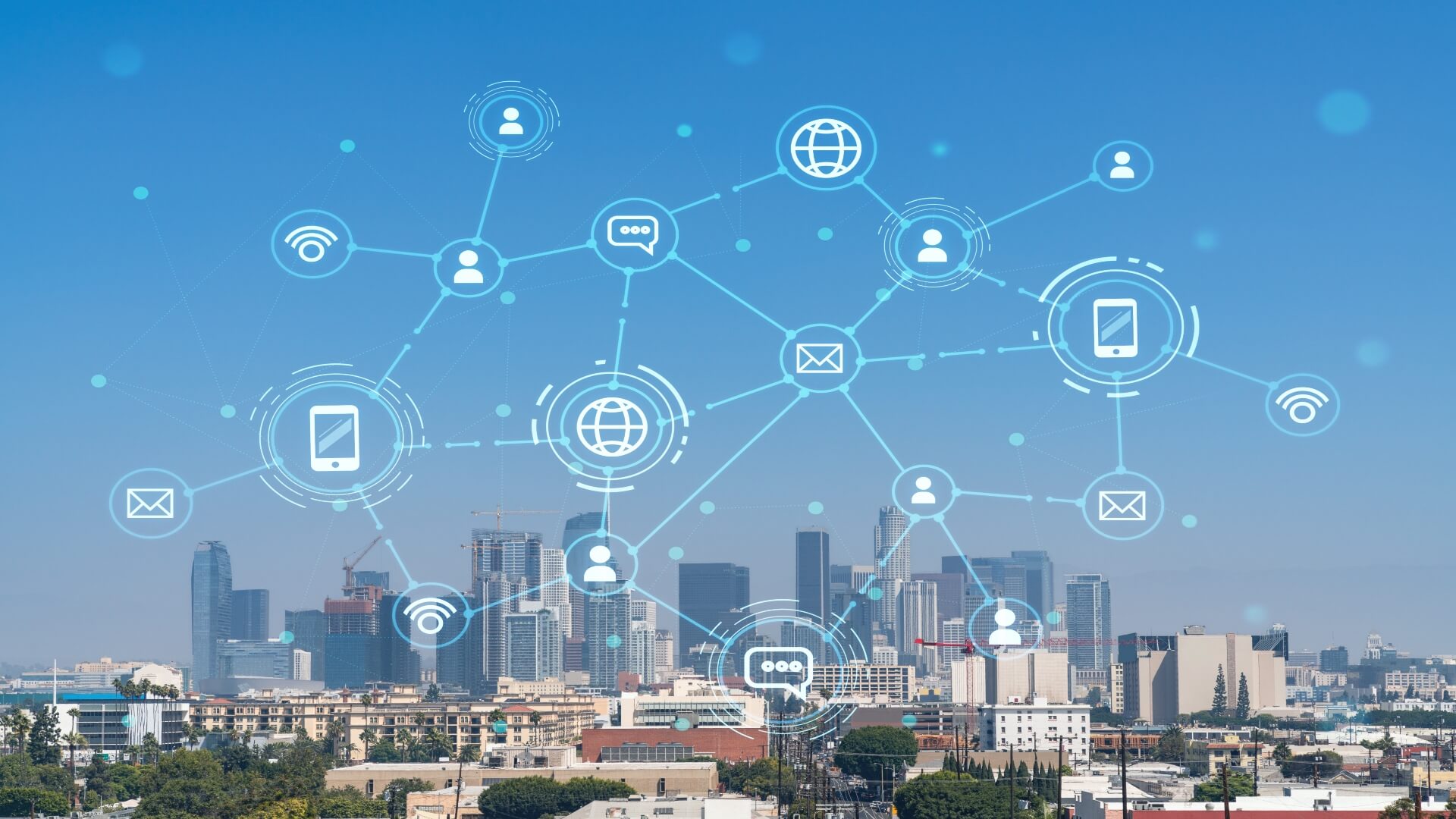 How to know more about the cyber risks in real estate
Is real estate a risky deal? It's been a while since people started taking interest in the field of real estate. These days, the area of property selling can witness real-life professionals with years of experience, as well as beginner enthusiasts. The industry has always been risky for those who don't know the rules. These days, however, the level of danger has even increased.
Since everything today is done through computing devices, the type of risks changed. Now people worry a lot about their personal data, private information, and money. And this is where all the risks are. When using real estate software development services, it's important to keep in mind the real threats all parts of the process can be involved in.
Artificial Intelligence and other tech solutions make the work of a real estate agent easier, but not safer. Let's check what risks usually await the clients, and how it's possible to eliminate them using modern-day technologies.
Top 5 cyber risks in the real estate area
Real estate companies encounter certain risks, and it's a major issue for such businesses. Science huge amounts of data are stored in the real estate software development services, there should be a critical solution to enhance security. Breaches of various kinds can lead to massive stoppages in the work. For example, data loss, money drained in random directions, or potential damage to the reputation are some of the obvious consequences.
For this reason, when working on real estate development solutions, each developer has to double-check the safety protocols and ensure the enhanced protection of the servers. Let's see what the most possible risks happening within the industry of real estate.
Phishing emails
Phishing is something that attacks most industries. No matter what field you work in, there are always high risks to getting a phishing email or call. And the real estate area is even prone to phishing emails since the managers receive tons of communication through the mailing services.
How to protect yourself from phishing? Here are some helpful tips to prevent you or your employees from getting hooked by random emails.
No personal information should be disclosed during the unsolicited call or message.
There should be a second thought before clicking on a new email or link. The common practice is to never open links that seem weird.
Updating the browser can provide better security, so it's a good way to check on the updates from your providers.
Using firewalls is another helpful way to eliminate the number of phishing emails that target the company.
You should also beware of the pop-ups because they can include random hidden fields to disclose some private data. It's also a nice preventive measure to install the antivirus real estate accounting software. These are simple steps, but they can assure enhanced security and prevent money or data loss.
Personal fraud
By including personal fraud in the list, we point out to the potential employee or client who has other purposes, then communicate with the real estate company. There are ways to get into the structure of the business by using a spy. It's quite hard to distinguish this type of risk since the human factor is taken into account.
It's not a part of the real estate software solutions, but rather a task for the recruiters to double-check the intentions of the person they start working with. There should also be various security checkups to see if the company isn't losing money or draining valuable data to random sources.
How to avoid cyber risks in real estate
With the correct property management software solutions, it's very important to invest in the security of the real estate company. A lot of valuable data can be easily leaked when certain cybersecurity breaches occur. These are not only some obvious options, such as phishing, malware, DDoS or MitM attacks.
In real estate app development, it's possible to prevent to some extent the software from these popular attacks. However, there is also a business email compromise, or BEC, and various CEO fraud activities where each employee should be cautious.
How much real estate pays for security breaches
In real estate, you can spot various attacks listed above. But what does the company pay in the end, if any type of attack happens? What are the consequences of poorly managed security protocols within the business? Here are some examples of why it's critical to beware of certain safety loopholes.
Lost data is for sure one of the direct results of a breached security. It entails image damage and potential loss of clients who might consider cooperation with the company as distrustful. System shutdown, as well as involuntary downtime, are also the consequences the company will have to face.
In real estate web and mobile app development, money losses should also be mentioned. It includes ransom paid to hackers, stolen property, and fees to get the app or site back to life.
Conclusion
Real estate is an industry prone to hacking attacks, so it's critical to protect the systems with the proper real estate software development. Otherwise, businesses can suffer from Business Email Compromise, fraud, email phishing, DDoS, and other types of attacks. The better the system is protected, the less damage to the company.