Posted on 3rd February 2023
Top 5 Pinterest Interior Trends for 2023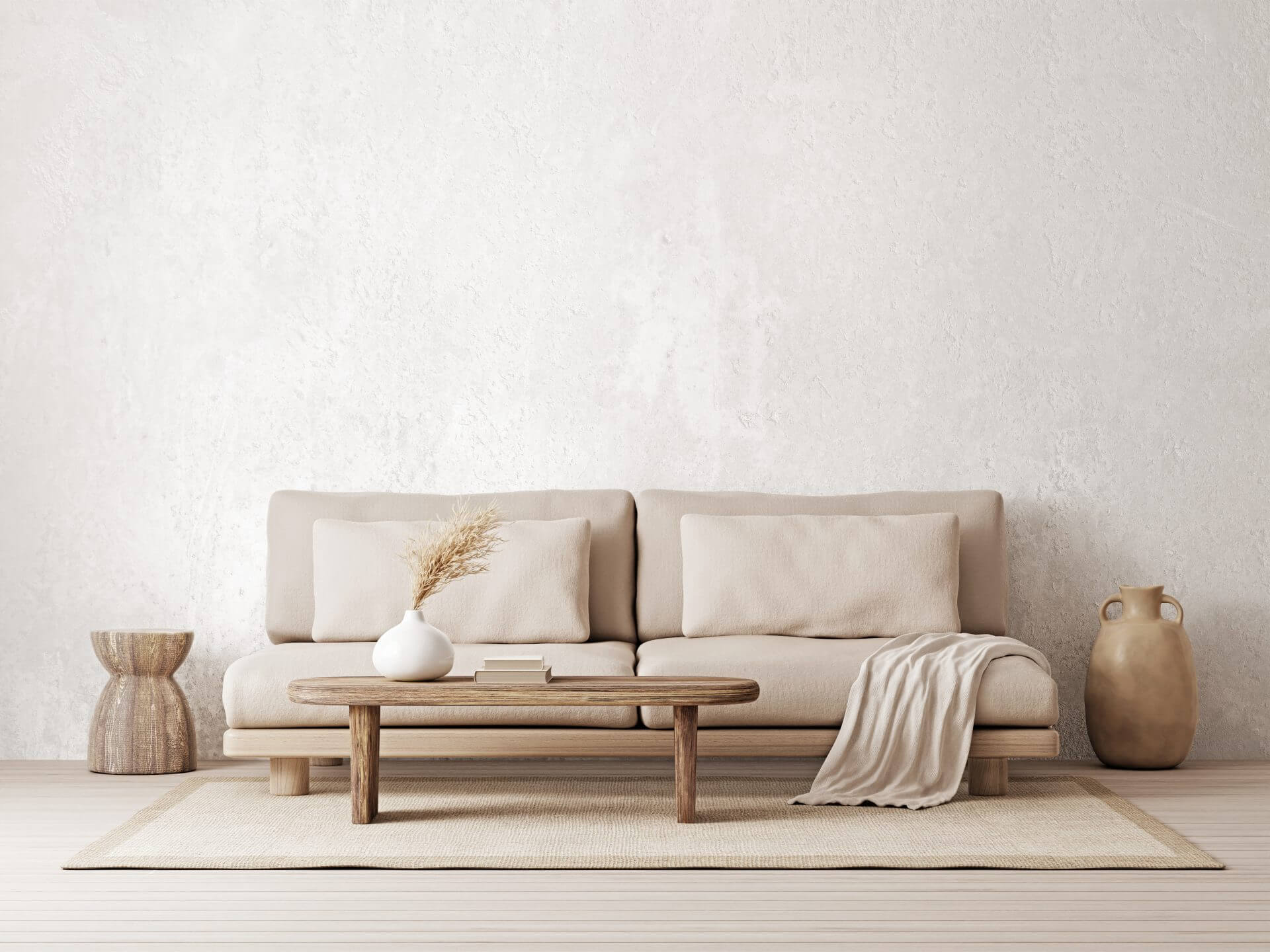 Luxury furniture experts weigh in on whether they're here to stay and how to incorporate
them into the home 
With 433 million users per month, Pinterest is where many people go for design inspiration – including ideas for interior design and home decor. 
With the shorter days and colder weather, sitting indoors becomes a more appealing option. But ensuring your home is a cosy and comfortable yet cool and contemporary place to unwind can be particularly tricky at this time of year. 
Luxury furniture experts at Danish furniture company, BoConcept, look ahead to the top five Pinterest home trends that homeowners can start recreating for 2023. They dive into why these trends are emerging, why they are forecast to be popular and whether your home can pull it off. 
Curves 
Curved furniture and accessories are a trend we saw throughout last year, with #curvedfurniture attracting 248k views on TikTok. Now, winter is bringing back arches in walls and paintwork, adding another dimension to the look.
To incorporate the trend at a stroke – and on a budget – you can add curved mirrors and vases for less than £100. Over on Pinterest, curved sofa, arch table lamp, arched headboard, arch bed frame and arch floor lamp each have over 100k monthly searches.
People are introducing curves into their homes to create a calming environment, where boxy spaces can be softened with a few simple touches. 
BoConcept recommends adding simple curves – anything from circular, decorative dishes to curved furniture or rug.. Something as easy as updating your bed's headboard to a curved design will quickly transform your bedroom into a softer space. With curved furniture being a trend set to continue in 2023, now's the time to embrace curve culture. 
Nature / Japandi 
The idea of bringing the outdoors indoors is no longer just for the summer months. Nature is the easiest entry point to relaxation, so having more natural elements inside helps people to rest easy in the quiet of their home.
Japandi style embodies this, combining Japanese wabi-sabi simplicity and slow living with Scandinavian hygge, which embraces comfort and wellbeing. This fusion of styles is clearly popular: 'japandi' and 'plant aesthetic' both have more than five million searches a month on Pinterest. 
Plus, it's fairly straightforward to inject some japandi influence into your home. Introducing plants like aspidistra, aloe vera or the jade plant will add some nature without clogging a room up. Or, you might opt for natural materials like wood, which play a central role in both Japanese and Scandinavian culture. Oak dining tables are a trend favourite.
However, you could even go japandi at no cost at all, by removing excess furniture around the home. After all, the trend is all about minimalism and clearing the mind.
There are plenty of unique ways to add some nature to your home. With plants, more is more. So, don't hold back and feel free to place multiple plants in one room. A great way to add some japandi style is with a plant shelfie – yes, shelfie is the words 'shelf' and 'selfie' combined. Being a hugely popular trend on both Instagram and Pinterest, a shelfie is an image of your shelf, often featuring plenty of beautiful plants. A shelf decorated with plants instantly adds dimension to your space.
Earthy tones 
'Earthy aesthetic room' has up to five million searches per month on Pinterest and '#BrownInterior' has as many as 3.3 million views on TikTok. So, we are expecting to see lots of grey and neutral tones replaced by deep brown furniture and accessories, creating a warm, cosy feel this winter.
One way to inject this trend into your home is by investing in an ultra-comfortable, rich brown corner sofa. Prices can start from £3,000, with the most luxurious options costing up to £10,000. If you're on a tighter budget, purchasing a lower-cost piece such as deep brown curtains or a rug will enable you to stay on trend more affordably.
Earthy tones aren't just for the colder months either – oranges, greens and browns all work in the summer, with mint green paired with browns being a popular trend in the warmer months. So, this is a year-round investment. Brown curtains add a touch of cosy elegance to a room, you can avoid the room looking too closed-in by pairing them with other lighter, neutral colours such as tan, cream and pink hues.
For those considering adding earthy tones with a brown rug: natural fibres and irregular shapes are already trending in 2023, creating a cosier, more relaxed vibe. 
Organic modern 
Also taking off is the organic modern trend, with #organicmodern attracting over 22 million views on TikTok. On Pinterest each month, there are 500k searches for both 'organic modern decor bedroom' and 'organic modern kitchen'.
The trend combines modern and traditional, more organic elements, such as reclaimed wood, stone, concrete and leather. These materials add texture to the clean lines and smooth surfaces of our modern homes, as well as cosiness.
The modern base layer – such as a kitchen countertop or a minimalist bed – will carry a substantial cost. But, it's relatively easy to add the organic element to an already modern home. You can opt for a solid wood table or a large chrome lamp as a statement piece. Or, if you're more budget-conscious, you can inject a textured, woven rug or a series of scatter cushions into your home for a fraction of the cost.
The juxtaposition of modern and natural doesn't have to be as simple as a wooden table with metal legs. You can get creative with different textures from natural fibre rugs paired with plants and more contemporary shapes from the furniture. Balancing soft, touchable materials with rougher pieces is the ultimate organic modern blend. This trend works well in kitchens, living rooms and bedrooms, with the minimalist style running throughout the home.
Maximalism 
Perhaps as a reaction against the popularity of clean looks, maximalism is an emerging trend that embraces excess. There are 500k searches for it each month on Pinterest, similar to the #cluttercore aesthetic that's had over 70 million views on TikTok.
As we are deep into winter, people might find joy in the splashes of bright colour and haphazard placement of maximalism. Colour psychology suggests that specific tones and shades create a specific feeling in people. A feature wall – with pictures of various sizes and themes – is a favourite maximalism move. Or you can mismatch different wallpapers and styles of furniture.
Since this look is all about being eclectic and carefree, the objects you use don't have to be expensive. Mix eras, mix materials and absolutely mix colours. You can even source free items from sites such as Freecycle, which will make this cluttered approach more sustainable.
However, there is such a thing as too much when it comes to the maximalism trend. Whilst it's all about excess, there should be a blend of colours, rather than countless bright colours without any form of cohesion. We recommend finding one bright colour that ties the home together, this will be your unifying colour. You can then utilise patterns to add pops of colour throughout the room. 
If a maximalist room looks messy or cluttered, it's likely due to too many little accessories. Little touches make a room come to life, but it can be a mistake to add too many small objects, instead limit these to a few here and there. 
If you're looking to refresh your interior, sites like Pinterest are goldmines of ideas. BoConcept can help out with a free interior design service: choose from an in-person or virtual consultation to create your trending space with no-obligation guidance tailored to your tastes, so you can incorporate trends with a unique personal touch. Remember, you can also enter into the spirit of the trend without refurbishing your whole house. After all, once spring comes around again, trends will undoubtedly shift and your cosy winter interior might need shaking up.