Posted on 1st March 2023
Top 4 Black Designer Radiators of 2023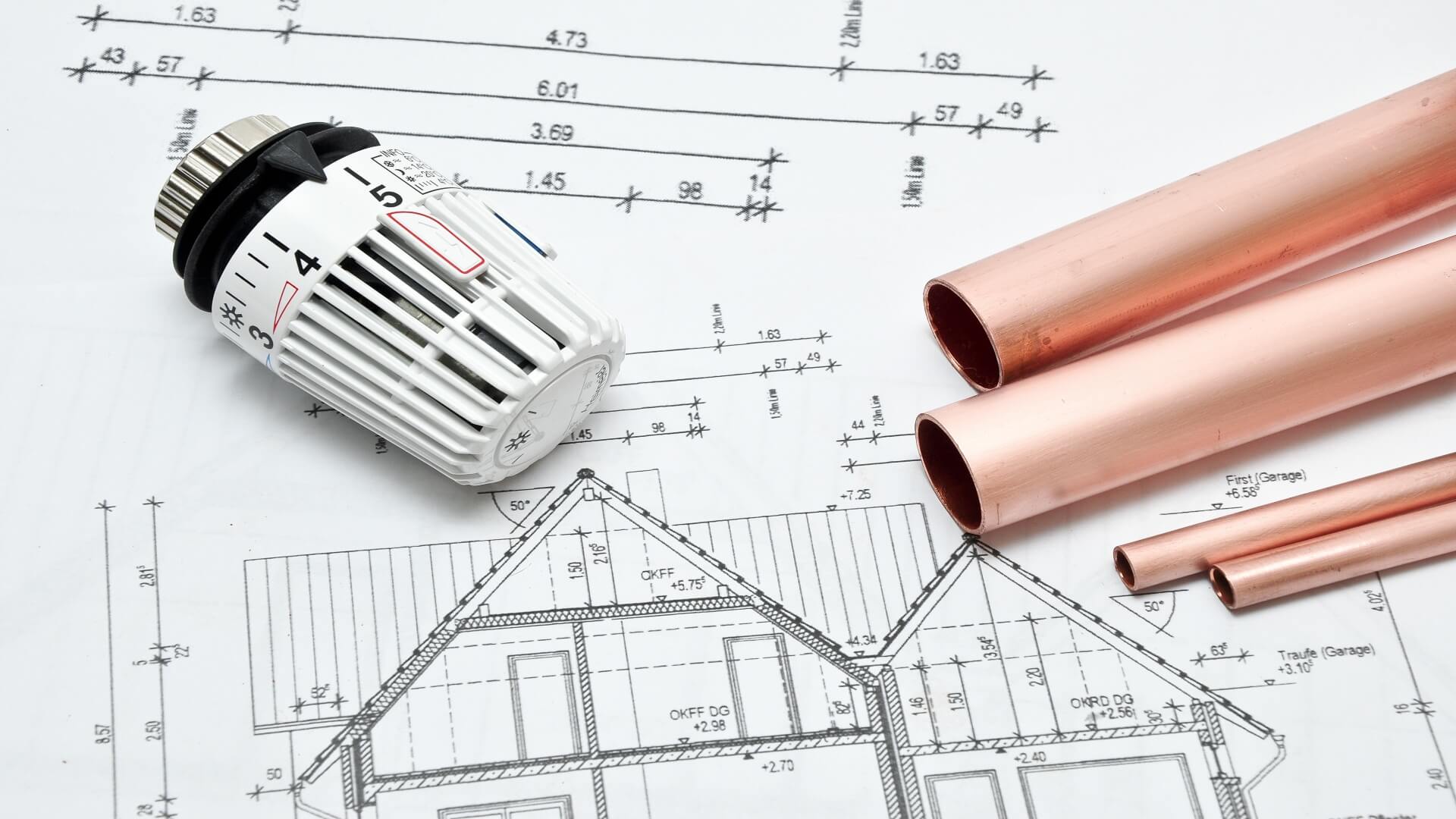 Having efficient heating in your home is hugely important, particularly with the recent cost of living crisis. If you want to spruce up your home with something new, why not consider black designer radiators?
Designer radiators are popular among homeowners for their fabulous combination of design aesthetics, heat output, versatility and energy efficiency.
Black is also the new go-to colour nowadays for contemporary homes. Read on for the top 4 black-coloured designer radiators you should consider in 2023.
Trade Direct Nevo Vertical Designer Radiator (1400mm x 272mm)
The Nevo range from Trade Direct is a fantastic example of a radiator that can look fashionable whilst still being minimalist to the eye.
Nevo radiators come in all sizes and designs to choose from. In this case, it is a vertical option that optimises wall space in exchange for height – perfect for those tall ceiling rooms.
The 1400mm x 272mm Nevo vertical designer radiator features:
A BTU of 1443.
Only 423 Watts of power usage.A
long-lasting 15 years of warranty guarantee to put your mind at ease.
A cool matt – RAL 9005 finish.
Durable mild steel material.
CE approved and certified.
Next-day delivery before 2 pm.
The Nevo line is known for its superb energy efficiency, reliability, and affordability, making it a great choice for homeowners and trade professionals alike. With a price range of just £100-£150, what's not to love?
Trade Direct Aphex Aluminium Horizontal, Designer Radiator (600mm x 1124mm)
The Aphex range is about as sleek as it comes from Trade Direct if ultra-minimalism is what you are going for. They are modern and stylish with large form factors, making them well-suited for larger rooms and spaces.
These radiators are made from high-quality aluminium, which makes them great for conducting large volumes of heat and offering superb durability over time. Some of the specifications include the following:
A huge BTU of 4231.
Significant Watts usage of 1240.15 years of warranty to ensure you stay happy with your investment.
A sleek Matt – RAL 9005 finish.
Strong aluminium material.
UKCA and CE certified.
Next-day delivery before 2 pm.
The Aphex line is destined to fit into any modern home and provides excellent optimisation for space while providing great heating solutions.
Available in the price region of £350-£400, this radiator, in particular, is a worthwhile investment.
Trade Direct Saturn Vertical Designer Radiator (800mm x 290mm)
If you're looking for a cost-effective option, it doesn't get much better than Trade Direct's Saturn range. Characterised by their smooth, cylindrical style, these radiators do everything in style, performance, and value for money.
The Saturn radiators are best suited for smaller rooms with limited wall space. The small form factor and its great heat exertion make it an affordable and efficient option for most rooms.
Some of the specifications of this radiator include the following:
A BTU of 952279 watts of power usage.
A long-lasting 15 years of warranty guarantee.
A stylish Matt – RAL 9005 finish.
A performant mild steel material.
CE approved & certified.
Next-day delivery before 2 pm.
If you're looking for a radiator that doesn't break the bank yet still heats that cold corner of a room, this might be the one for you.
Coming in at a price point of £70-£100, you can't complain.
Trade Direct Edge Horizontal Designer Radiator (475mm x 1600mm)
The Edge range from Trade Direct sets itself apart by offering a subtle and sophisticated radiator alternative. Its fine lines and clean surfacing are enough to draw the attention of any guest viewing your room.
The radiator is also designed to be highly energy efficient by reducing energy consumption and lowering heating costs, which couldn't be more important now.
Technical specifications include:
A strong BTU of 3245.
Ultra-low wattage usage at 951.
Guaranteed replacement/refund for 15 years.
Contemporary Matt – RAL 9005 finish.
Heat-efficient mild steel material.
CE approved and certified BS EN442.Next-day delivery before 2 pm.
With the technical specifications considered, this radiator is a great choice for any homeowner or trade professional looking to add a modern touch to their room.
This radiator is worth every penny at a fair price of £200-£275.
In Summary
Modern homes prefer dark tones for good reason. Dark tones create a sophisticated and dramatic atmosphere in modern homes, especially when combined with designer radiators.
Hopefully, This guide shows the possibilities of black radiators to help you choose what suits your home.
Which black designer radiator will you be opting for?