Posted on 24th November 2022
Tips in Buying a Luxury Property in Singapore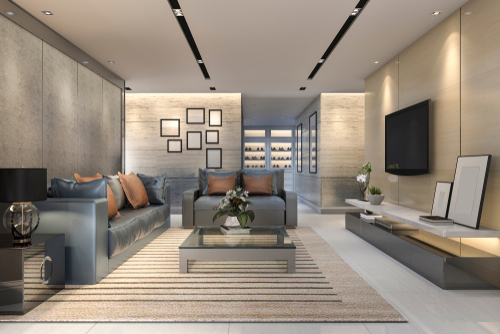 Buying property in Singapore can be a wise move, as it can provide a secure future and lucrative returns. However, you should keep the following things in mind before jumping into a purchase:
Why do people buy properties?
There are several reasons why people buy properties. The most common is living in, which means you will own the property for yourself and your family. When you purchase property to live in, you benefit from being able to pay off your mortgage before it reaches its full term. This also means that when you sell the house later on, you can also profit from this.
Other people buy properties to rent them out so that they can make money from renting out their properties instead of having their cash tied up in the form of mortgages for many years before selling them off at some point later on down the road (if ever).
Buying properties in Singapore
Buying properties in Singapore is a complex process that involves many parties and agencies. The government controls the property market, imposing restrictions on foreign buyers, local buyers, investors, and developers.
If you're planning to buy property in Singapore, you must understand how the nation's housing market operates and how your involvement will fit into this system.
This article will examine the basic rules surrounding property investment in Singapore, so that you can better decide where to invest your money and how long it should take for your investment to pay off.
Who are the buyers of new launch condos?
There are many different types of buyers who purchase new-launch condos. Some of these buyers include:
• Singaporeans and Singapore permanent residents (PRs)
• Foreigners with work permits
• Foreigners who are married to Singaporeans or PRs
Where is the best place to buy land in Singapore?
Choosing the right location is essential when buying land in Singapore. Consider the following criteria:
• Area of the land. It will be easier to resell your property near amenities like shops and restaurants. This will also be a factor if you want to live close to a beach or park. Furthermore, you must carefully assess all areas of the country before deciding where you want to buy land in Singapore. You can consult a real estate agent who can help with this process and advise on which locations meet your needs best.
• Proximity to amenities such as public transport systems, schools, hospitals, and other facilities like supermarkets are also essential for determining where you should look for property in Singapore – especially if several children in your family need access.
There is an upcoming luxury property in the West Coast of Singapore, Terra Hill. Terra Hill is a new development next to the serene park and along the beautiful neighbourhood of Pasir Panjang with highly convenient access to retail, f&b and schools. Book a Preview to Terra Hill Showflat for more information.
How much is a property likely to appreciate in Singapore?
You might wonder, "How much can I expect my property to appreciate in Singapore?"
Property prices have been increasing in Singapore over the last decade. They have raised more than the cost of living and wages. This means that buying a home is more valuable than ever before. If you purchased a house for $900,000 five years ago and continue to hold it today, its value may have appreciated significantly—perhaps by as much as $95,000 or more! Now imagine what will happen to your investment if you invest for just one more year.
Can you buy properties as an investment, and how does one get started?
As an investor, you should buy properties with good capital appreciation and growth potential.
However, there are several considerations before you decide to make such a huge investment.
The first thing is to decide if buying property in Singapore is suitable for you. If it is, then it's essential to determine what kind of property would suit your needs. You'll want something that has both good rental potential and can improve in value over time.
Conclusion
Investing in properties takes work, especially if you are new to them. However, it can be made easier with the proper knowledge, experience, and guidance from a trusted source.