Posted on 10th January 2022
The Ultimate Guide to An Easy and Stress-Free Move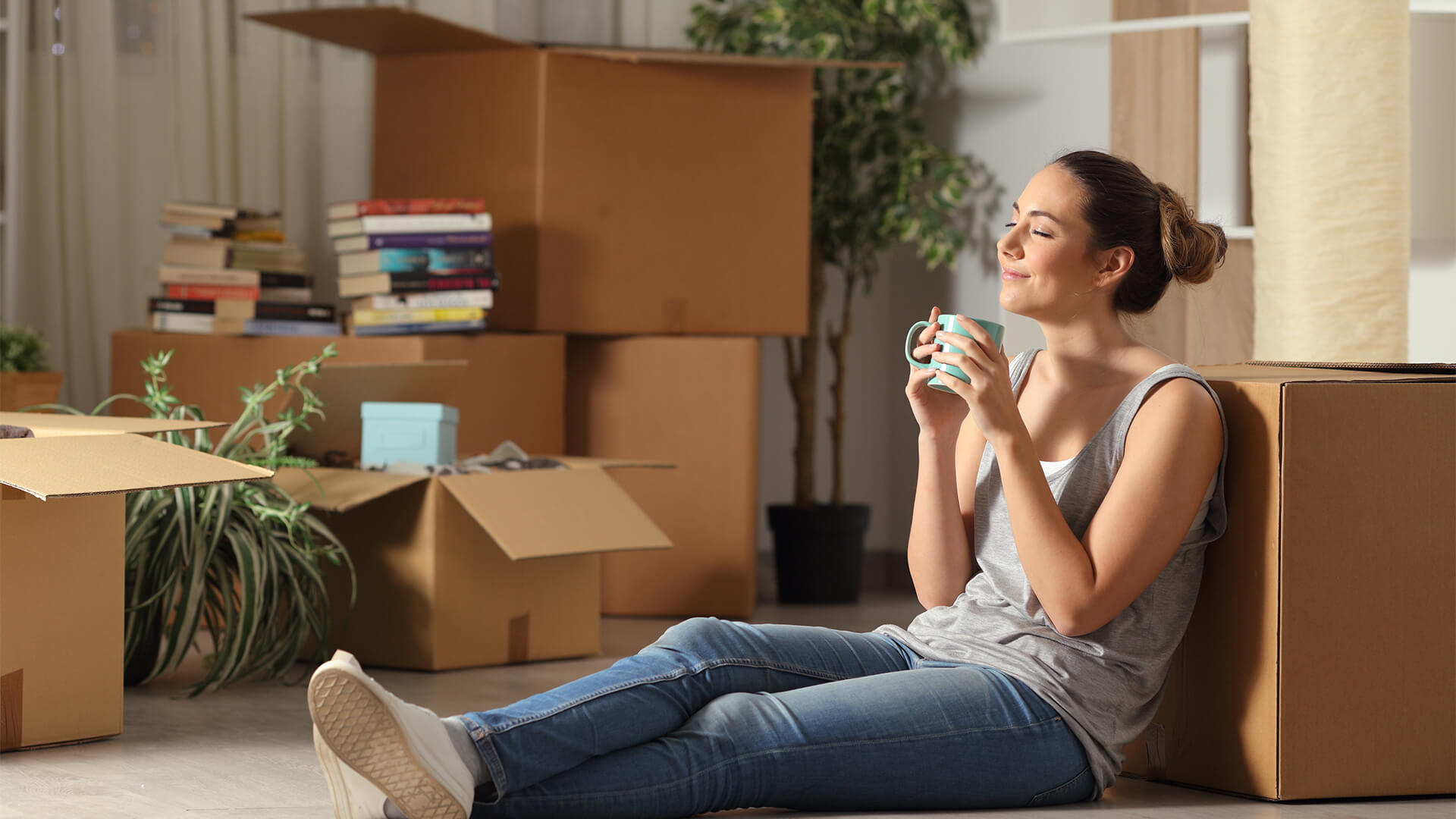 Since moving to a new home entails having a fresh start or gaining a taste of independence, it's always associated with excitement. But despite the benefits of finally having a place on your own, the whole process can also be stressful. 
In fact, a poll made by real estate agents shows that 40% of homeowners consider moving as one of the most stressful events they've faced. At 34%, divorce came second. Additionally, 60% of people who participated in the poll said they considered the whole process as stressful mainly because of the change it implied. 
Fortunately, regardless of the statistic, that doesn't mean that moving will always be stressful and overwhelming. Perhaps the reason why the participants consider it as such is they move hastily without proper planning.
So to help you avoid a stressful move, here are some pointers you can consider before you start packing:
Decide on a mover
You can either move in two ways: the DIY route or asking help from professionals. The former causes the most stress and anxiety since, in the first place, you may not have the necessary experience or knowledge regarding moving, making the whole situation insurmountable. 
That's why hiring professionals would bring greater peace of mind, according to research. Even if it'll cost you additional money, there's no price in reducing your stress levels and the assurance that your things will be handled in the most professional way possible. 
However, since there are plenty of removal firms available, you must find a company that suits your budget and needs. Don't forget to hire them in advance so you'll be assured that they're going to be available on your preferred date. Also, don't forget to check their pricing and what's included in their rate. Ask them if you're responsible for supplying the boxes or it's already a part of their package deals.
With enough research on your part, you can hire professional and affordable movers in your area, making the whole moving process stress-free on your part.
Clean and organize your old home
After hiring a mover, the next thing you should do is start cleaning and organizing your home. Now, you might be wondering why you have to organize your home when you're planning to move from it. The answer is quite simple—you want to ensure that you don't miss packing anything.
To paint a clearer picture, a cluttered home brings plenty of problems, especially when it comes to moving. For example, it'll be difficult for you to store, label, and organize your belongings. This will result in delays the moment you unpack the boxes in your new home, which brings stress.
Additionally, when you move out from your old home, there's a high chance that you won't come back to it. This means that anything left behind after your move will now be owned by the new tenants. Thus, sort items that you can't live without in advance.
Unpack immediately
If you're already in your new home, it's advisable to unpack as soon as possible, especially your furniture pieces. Even if it can be tempting to take the time to unpack—especially with the notion that you deserve the break after a successful transition—it'll still be less stressful if you unpack immediately. Ask yourself, do you really want boxes lying around in your new space? 
However, if you have some seasonal decorations or rarely used items, like curtains and bedsheets, it's best if you already know where to store them even before you settle in your new home. By having one, you get to avoid clutter, making your new space stress-free.
Plan the utilities
Weeks or even months before your moving date, it's best if you already register with a new service provider in your area, like gas, electric, and water. This is to ensure that the moment you arrive at your new home, you already have running water and electricity—at least.
Also, speaking of utilities, it's also advisable to inform your old provider (or the same if you're still using the same one in your new home) that you've changed your address. This way, you get to settle your last bill. 
Final say
Despite the reason why you're moving to a new place, you want the whole process to be as stress-free as possible. Fortunately, by keeping in mind this short guide, you're now one step toward maximum efficiency.
What's now left for you to do is to put the plan in motion, and always remember never to procrastinate during the whole moving process. Doing so can only lead to stress, which defeats the purpose of moving––to be an exciting and fun moment in your life.