Posted on 29th July 2022
The Tools, Equipment, and Subcontractors that General Contractors Need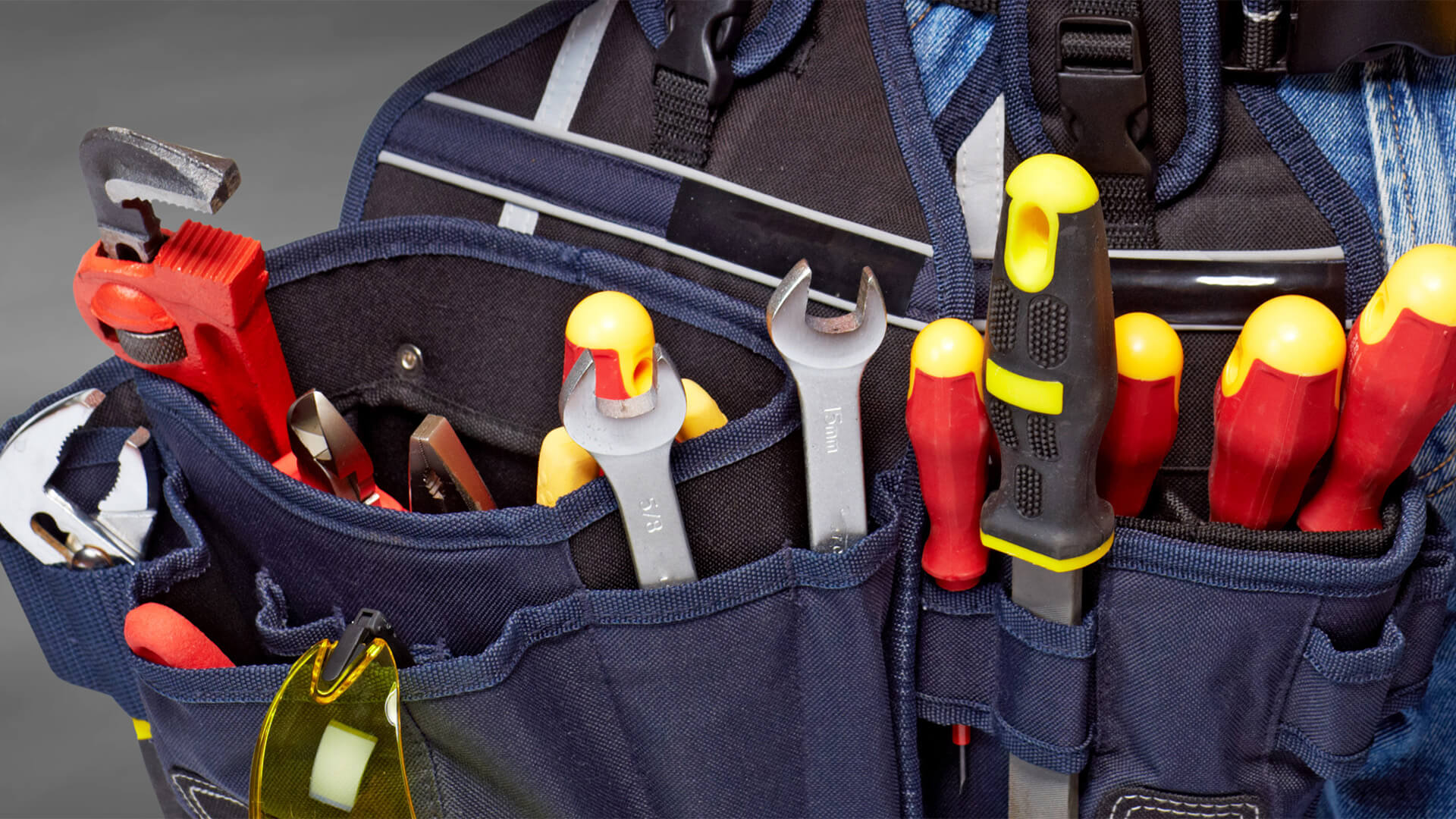 A general contractor is the person a homeowner or owner of a commercial building calls when they have some remodels (structural changes) or renovations (cosmetic changes) in mind for their building. General contractors see the "big picture" and they work with their clients (as well as architects and interior designers) to help bring their vision to life, and they hire subcontractors to do more specialized tasks, such as plumbing and electrical tasks.
However, this doesn't mean that general contractors don't do any type of construction work— in fact, general contractors need to have their own tools and equipment handy when they're on a construction site. Here's a list of tools, equipment, and other subcontractors that general contractors need.
Tools
Basic Tools
Because general contractors typically oversee an entire project, they don't have to use too many specialized tools. However, you will need to have some basic tools, and these are usually hand tools that can fit in a tool belt. Examples of essential hand tools for general contractors include:
Caulk gun
Chalk line
Chisel
Pencil
Screwdriver
Spirit level
Utility knife
Wrench
Specialty Tools
There may be times where you'll have to use specialized tools because they work more efficiently by saving you both time and money. Examples of these specialized tools include:
Blowtorch
CNC (computer numerical control) router
Concrete moisture meter
Dust collector
Hammer drill
Motorized wheelbarrow
Oscillating multi-tool
Tunnel boring machine
Equipment
Personal Protective Equipment (PPE)
Anyone working on or around a construction site must be protected because danger lurks everywhere. Workers may be working from a height, objects can fall from a height, and the machines used are loud. It's easy to get hurt on construction sites (big and small), so it's important that everyone has the proper protective equipment. PPE includes:
Ear muffs/plugs
Gloves
Hard hat
Safety goggles
Steel-toed boots
Heavy Equipment
Depending on the size of the construction project, heavy equipment may be necessary. Some projects may require demolition, digging, and moving of the earth— and doing any of this by hand may be more difficult and time-consuming. Examples of heavy equipment that contractors will benefit from having in their possession are:
Backhoe
Bulldozer
Excavator
Loader
Tractor
Trencher
A skid steer is one of the most versatile pieces of equipment that anyone working in the construction industry can own. This is because of all of the attachments it can accommodate: buckets, rippers, tillers, trenchers, wheel saws, post drivers, pavement millers, wood chippers, and so many more.
Subcontractors
Again, general contractors oversee the entire project, and they have a working knowledge of various construction jobs. Because they only have a working knowledge, they must hire specialists (subcontractors) for specific jobs.
Carpentry
Carpenters work on the interior structure of a building. This includes installing flooring and trim, hanging doors, cabinetry, and installing drywall.
Electrical
Electrical work is very dangerous and should always be handled by professional electricians. The smallest error can result in a fire or serious injury.
HVAC
Heating, ventilation, and air conditioning must be installed in every building, and it's also a very specialized job.
Masonry
Masons and stoneworkers aren't just needed to build brick buildings. Some homes and other buildings may have brick or stone finishes inside or outside, and contractors need to hire subcontractors who specialize in this area.
Plumbing
Plumbing is another highly specialized line of work, and those without any formal education and training in plumbing can make huge mistakes.
Roofing
Roofing is a dangerous, yet necessary job. It can even be dangerous for professional roofers, so general contractors must hire roofers to install a roof on a building.
General contractors can carry a license for a more specialized line of work, and then they'll have even more tools and equipment in their possession. However, the majority of general contractors don't hold a license to do more specialized work, and this is okay because they know that they can hire subcontractors to get the job done. Because of this, it's really not necessary for general contractors to become licensed in a specific area. If you're a general contractor (or are wanting to become a general contractor), just know that all you have to do is acquire the basic tools, invest in some equipment for your business, and have a good working relationship with other subcontractors.