Posted on 23rd May 2022
The Most Popular Types of Windows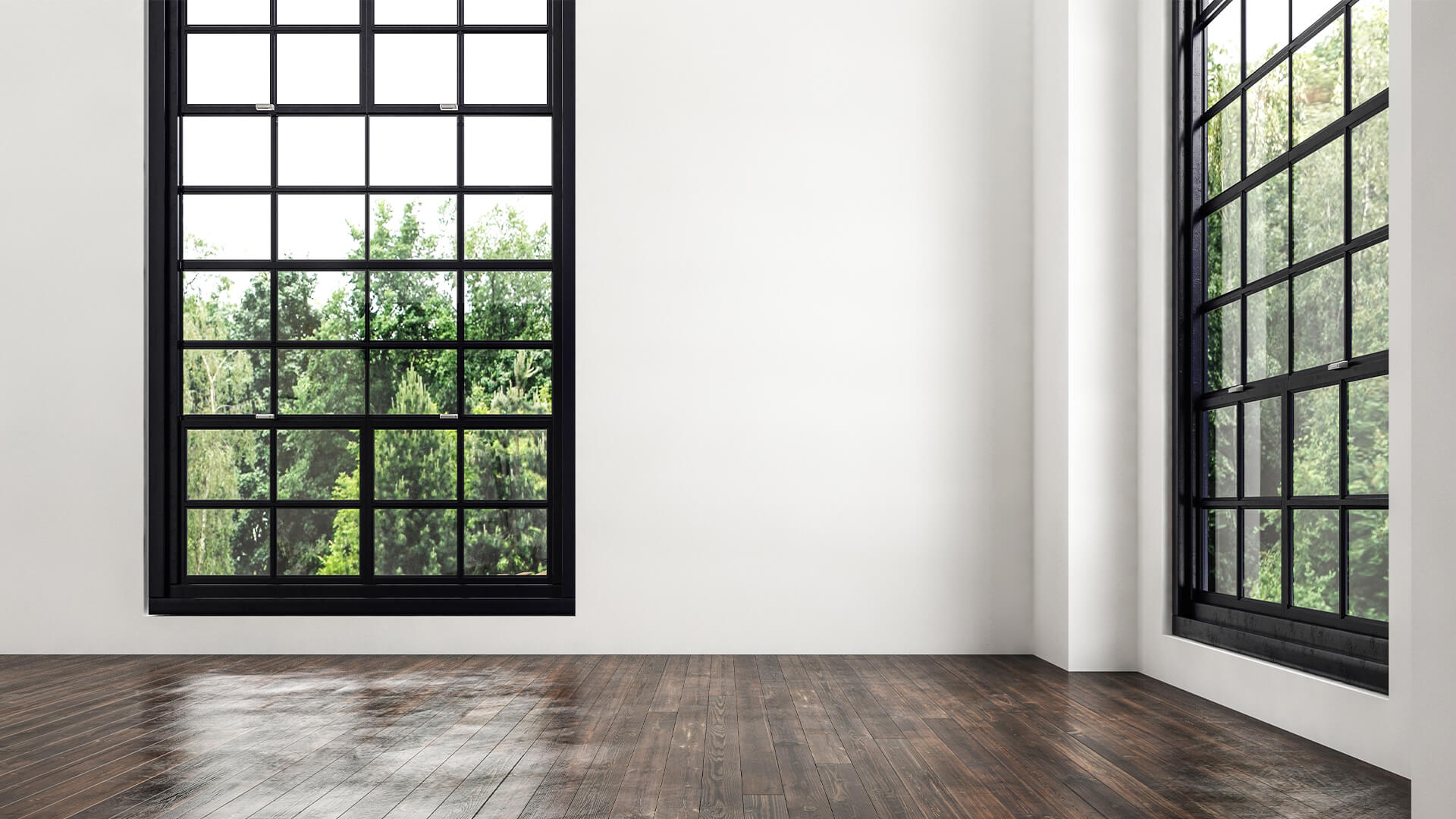 When renovating a home, building a new one, or wanting to make energy efficiencies, windows are one easy way to make a lot of difference without too much fuss.
There's lots of different types of windows, from traditional sash windows made of wood found in country homes, to modern metal framed windows that offer a classic look but with energy saving properties.
Today, property developer Henry Martin discusses some of the most popular types of windows, and the materials they're made from.
Sash Windows
Sash windows, made popular in homes built before the uPVC revolution, are often built from wood, unless they've been replaced in recent years. Also called single hung or sliding sash, they work by raising the bottom half of the window up to allow air flow in.
Commonly made from wood, although in recent years from uPVC, sash windows are popular in more traditional styled homes. Wood is becoming less popular in recent years as it rots quickly if not treated properly, but for listed properties, wood is still a popular choice.
Casement Windows
The most common type of window found in a British home, casement windows open on a vertical hinge. These windows were popularised when uPVC was released, as the hinge could easily support the lightweight plastic material. Nowadays, casement windows are made in uPVC, but also with metal and other composite blends.
Casement windows are commonly used alongside awning windows in modern UK homes to provide a variety of options for homeowners. Unlike sash windows which open with a sash system (hence the name) casement windows use a handle to unlock the window and open it, often outwards.
Awning Windows
Like casement windows, awning windows open on a hinge, but a horizontal one. Used with casement windows, you'll see awning windows at the top of each frame allowing for ventilation in without letting too many bugs or animals in and leaving your home susceptible to thieves.
Awning windows are also commonly made out of uPVC but can be made out of many other materials too, depending on the style of your home. Like with casement windows, you can find awning windows in metal and other composites.
Tilt-turn Windows
Tilt-turn windows are more popular on the continent and are one of the most flexible types of window on offer. They can both operate on a vertical and a horizontal hinge which is controlled by the placement of the crank handle.
You can either have the window on a horizontal hinge at the bottom, which allows for a gap at the top in an upside-down awning window style, or on a vertical hinge and have a casement style window.
These are trickier to operate if you're not used to them, but once you're used to the tilt and turn system, it makes it so much easier to allow air into the room.
Bay and Bow Windows
Bay and bow windows are characterised differently by their shape. A bay window is angular, often made of three windows, creating a half hexagon shape. Bow windows use more window panels to create a circular shape.
Both bow and bay windows add not only light into the room but add more internal seating space. Bow and bay windows let you add a small seating space indoors which becomes an instant sunspot, that both humans and animals alike will love.
If you don't already have a bay window, then you will need to extend your home to allow for one. This will mean additional cost and greater disturbance to your home, but for some people, the payoff is worth it.
Bay and bow windows are most commonly made from uPVC, although specially treated wood is becoming more popular in recent years to add a more stand out look to bay and bow windows.
Full Height Patio Doors
Whether on a track, or in a sliding style, full height windows that are coupled with patio doors allow for greater living space in warmer areas. This means that you can open up your rooms to the outdoors, which is perfect for summer entertaining, letting your children run around without needing to open the door for them.
With conservatories, orangeries or garden facing rooms, large full height doors mean that you can allow as much light in and access your garden in one beautifully designed system. Commonly designed in uPVC to be lightweight to pull, slimline metal doors are also becoming a popular choice for a more subtle look.