Posted on 10th May 2023
The Most Common Injuries on Construction Sites and How to Prevent Them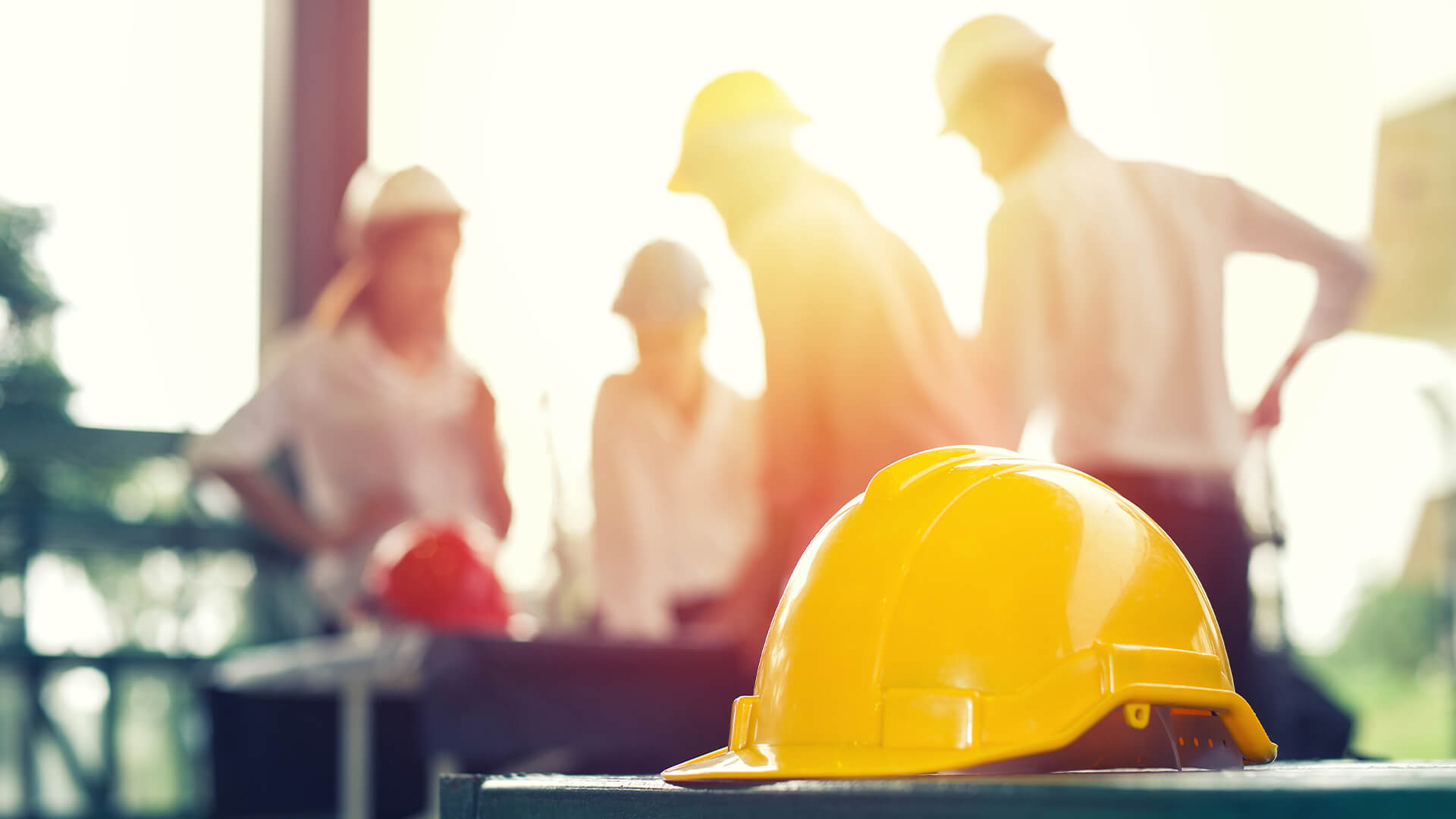 Construction is among the top 10 largest industries across the UK, collectively employing over 2.69 million workers and worth around £128.9 billion, with an estimated increase to £227.6 billion by 2026. Due to its high stakes and often high-risk environments, it's also one of the most heavily regulated UK industries with firms taking strides to prevent and protect workers from risk.
In fact, many construction companies choose to deliver a duty of care to their workers that goes above and beyond legislation. Insight delivered from first aid global leaders, Aero Healthcare, has indicated firms are actively offering more preventative and proactive measures to first aid delivery. Since the greater initiative has been taken, this is also starting to correlate with annual reporting from the industry. Thanks to these efforts, data collected for non-fatal and fatal injuries has shown a consistent downward trend.
Even with enhanced legislation, the introduction of FREC3 first aid kits and accompanying first aid training, there are still more efforts that can be done to reduce the number of preventable incidents and fatalities.
Most common injuries on construction sites
Non-fatalities
Injuries attributed to a slip, trip or fall – 26%
Injuries sustained during manual handling – 18%
Injuries caused by falls from height – 19%
Injuries due to moving objects – 12%
Injuries caused by overexertion
Whilst we cover the common incidents below, it's worth identifying the severity of injuries sustained. Non-fatal injuries can range from a simple strain to near-death experiences. That's why it's more important than ever to ensure adequate first aid provisions are accessible to workers on all sites, especially those more remotely situated.
Fatalities
Falls from a height – 51%
Trapped by something collapsing/overturning – 14%
Struck by moving, flying, or falling objects – 10%
Struck by moving vehicles – 9%
Contact with electricity or electrical discharge – 6%
Of the 30 deaths between 2021 and 2022, construction workers were more likely to be fatally wounded by severe trauma or crush injuries than any other causation. Likewise, electrocution featured prominently in 6% of deaths.
Where the duty of care is concerned, it is an employer's responsibility to always ensure the health and safety of staff members. Under the legislation, risks must be assessed with appropriate information shared and distributed to employees around risk management. If an employer is deemed to have taken inadequate steps regarding health and safety, it can prove costly for both the workforce and the company. Employees will experience the repercussions of an unsafe working environment through illness, injury, and, in extreme cases, death. For employers, health and safety should be considered as a moral right for employees. Without this in place, employers will face legal challenges, negative financial implications and damage to brand reputation.
4 most common accidents on construction sites
Slips, trips and falls on the same level – 26%
Injured whilst handling, lifting or carrying – 18%
Falls from heights – 19%
Struck by moving objects – 12%
Collected by HSE, these statistics indicate the changing landscape that workers within the construction industry have to face, with new risks presenting themselves almost daily. As a result of these incidents, employees experienced non-fatal injuries, ranging from musculoskeletal issues (2.0%) to broken bones from falls or severe haemorrhaging from crush injuries or cuts.
It's important  to mention that non-fatal injuries are also starting to include acts of violence, with cases recorded across all sectors and industries at 9%. Whilst it is not yet reflected in the most common injuries for construction workers, many are facing an uproar of violence from physical assaults, threatening behaviour, and verbal abuse. It demonstrates a growing need to reinforce safety across sites and improve first aid provisions that adequately prepare the industry for all eventualities. The protection of construction workers will need to cover every offering of physical and emotional support.
For construction firms, it can make identifying the right first aid equipment a far more difficult task, especially where varying injuries can be caused on-site. Regular HSE-approved first-aid kits do cover multiple injuries and treatments types. This includes minor injury dressings, an assortment of plasters and sterile gloves, as well as eye pads. However, with even greater risks, such as sudden cardiac arrest and severe wound haemorrhaging, there's an onus on firms to do more.
Expensive and dangerous – the high cost of accidents on construction sites
Ill health – £515 million
Injury – £883 million
Total – £1.398 billion
For an industry already worth £128.9 billion, these total costs are staggering. Without intervention, they are likely to rise. When measuring injury and ill health, it's easy to consider that these costs are a worst-case scenario. However, it's much more achievable to view them as a best-case scenario for companies.
It's entirely plausible that the £1.398 billion total could, in fact, increase by as much as 10%-15%. Costs attributed to ill health, injury and death could include:
Administrative pressure to increase staff count, such as recruitment and training
Cost to rehire or replace an individual, this process is already likely to be in the thousands
Cost of court cases, solicitors, and detailed investigations
Reputation damage due to inappropriate prevention or health and safety
Compensation to families that have suffered the expense of losing a loved one or have further care that must be delivered
Delays to project work, making deadlines impossible to meet
Without a solution in place, bar the minimum requirements, the availability of appropriate first aid is more likely to decrease. This is also true for more remote construction sites. During the stages of risk assessments, those responsible must determine the safety of their staff based on the proximity of local medical services.
How can this be avoided?
Construction firms are already taking leaps when it comes to tackling health and safety within their working environments. Since 1981, when the Health and Safety (First-Aid) Regulations were introduced, the rate of fatality has shown a significant downward trend. By increasing access to on-site first aid provisions, ensuring there is enough to support the most serious injuries, it's likely to reduce the number of preventable deaths even further.
With this in mind, firms should continue to take the following steps when evaluating their first aid provisions for workers:
Evaluate first aid kit use against well-known threats and consider if it serves you correctly
Consider recent incidents on worksites and whether your first aid equipment has empowered you or your team to take action
Speak with competitors or other members within the industry to understand the level of first aid they supply
Consider the threats from sectors similar to construction, reviewing any that could present themselves on your worksites
Consider whether your demographic of workers could be at more risk of sudden cardiac arrest, for example
Ensure all workers know the location of their closest first aid kit or defibrillator
Train your frontline workers to be reactive, especially those working in remote locations
As a collective effort, these steps will continue to reduce the number of preventable injuries and fatalities in construction. Working alongside increased site safety, these solutions ensure firms move away from considering first aid as a tick-box exercise and place it as a high priority on everyone's agenda.