When designing an outdoor space, you can really dress it up however works best for you and your style. Even when you're satisfied with the build you've always dreamed of, dressing up the space and making it feel like home is the other half of the fun. Thinking about decorative priorities and ideas can even help when structuring your build for practical purposes. Knowing how a space is actually going to be used is one of the key pieces of building it well.
There are so many outdoor decor ideas that can help make any space feel like home, even as you enjoy the fresh air all around. From the practical to the aesthetic, it's all about creating an environment to relax and hang.
1. Outdoor Curtains
If the build you chose couldn't offer the kind of privacy or division you're looking for — perhaps from neighbors in a cramped space or simply within the design of the patio or balcony, an outdoor curtain can be an easy solution. Simply pull it closed whenever privacy is required and open up the space again when you want to let the light in.
2. Hanging Plants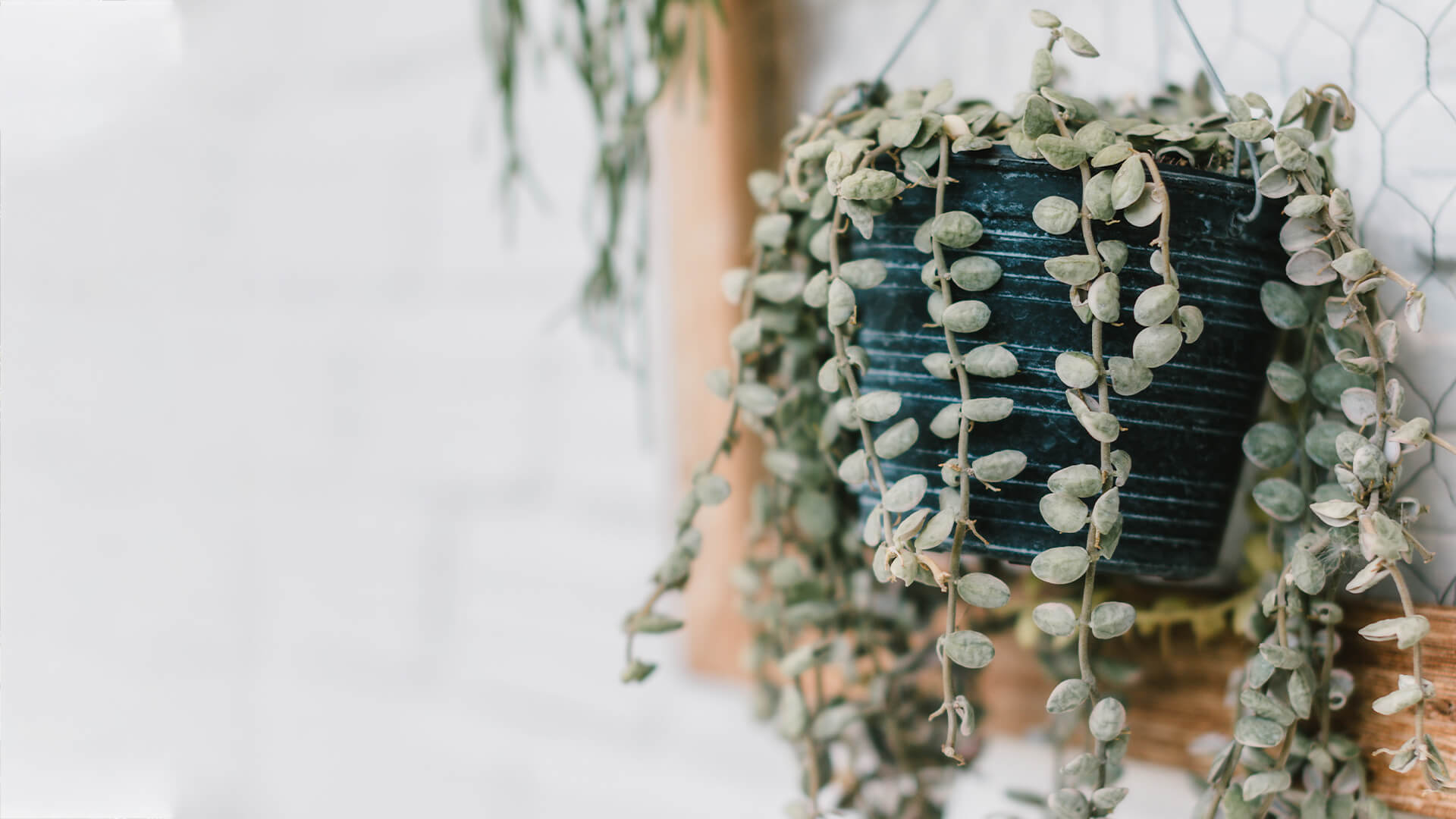 Hanging plants are the perfect decoration to make your space feel natural all over, which can be especially helpful when planning a balcony in a more urban environment. They don't take up too much space, and you can use whatever plants mesh best with the decor and environment. If you're looking to go super DIY, you can try making macrame plant hangers for an even more rustic bohemian style.
3. Vertical Gardens
Vertical gardens are perfect to pack in the lush greens and plant life when you're short on space. Since they're usually built into the wall, they leave plenty of room for outdoor furniture and other fixtures that need the space. Plant beautiful flowers of delicious vegetables and herbs to eat — it's all up to you.
4. A Pergola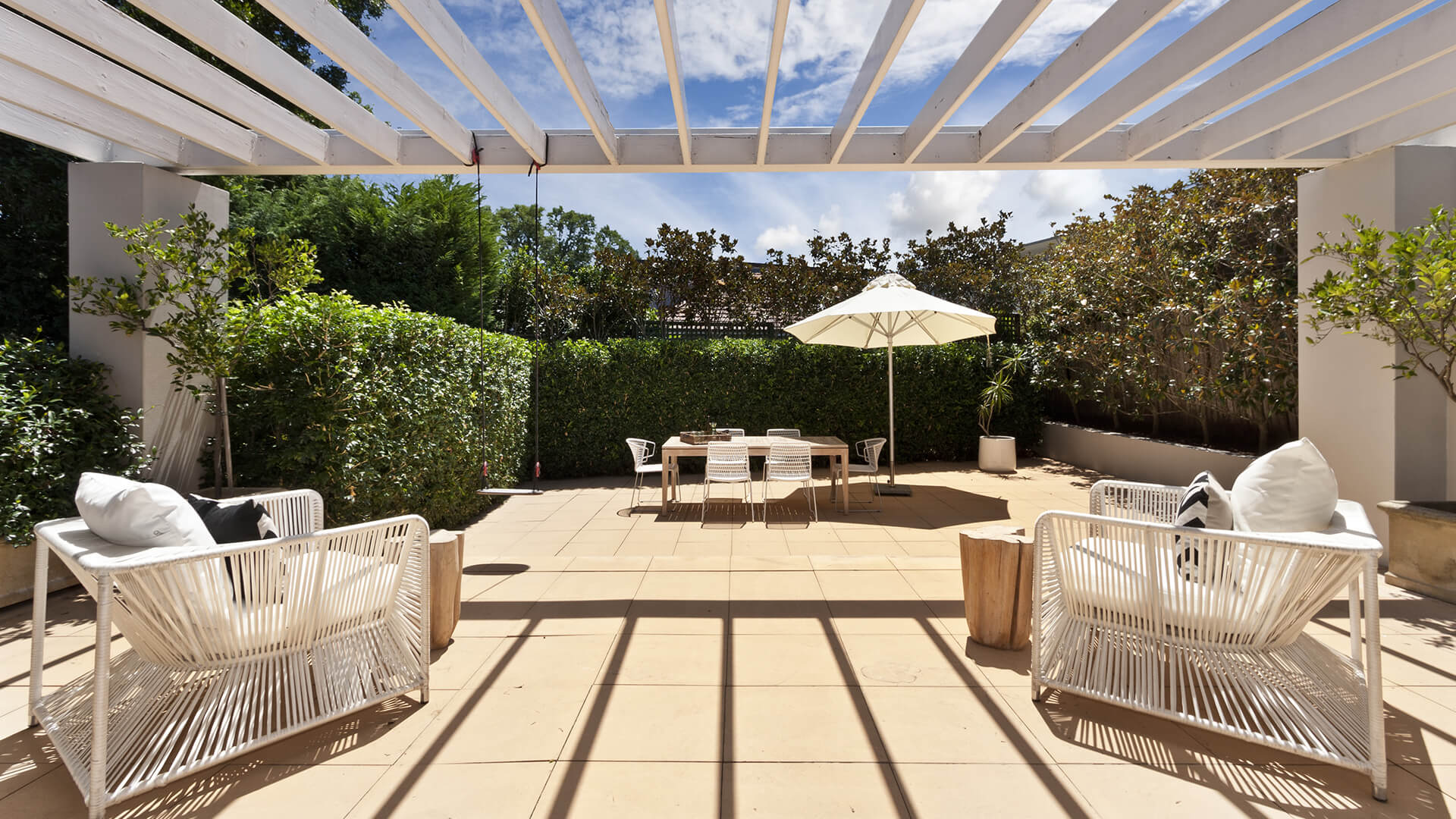 Pergolas are perfect for those backyard or patio spaces that could use a little more than an awning or the natural shade of the trees. Having shade makes an outdoor space livable for all hours of the day, no matter the bright sun or slight drizzle, and a cute pergola can bring the style with the function. You can even build it onto the house for a modern, cohesive design.
5. Wind Chimes
For a little touch of magic, wind chimes can really do the trick. If you or the person you're designing for loves a little bit of charming background noise, a wind chime could be the perfect finishing touch on a sweet and comfortable space. From the quiet and serene to the bright and cheerful, wind chimes are an easy way to liven up a space.
6. String Lights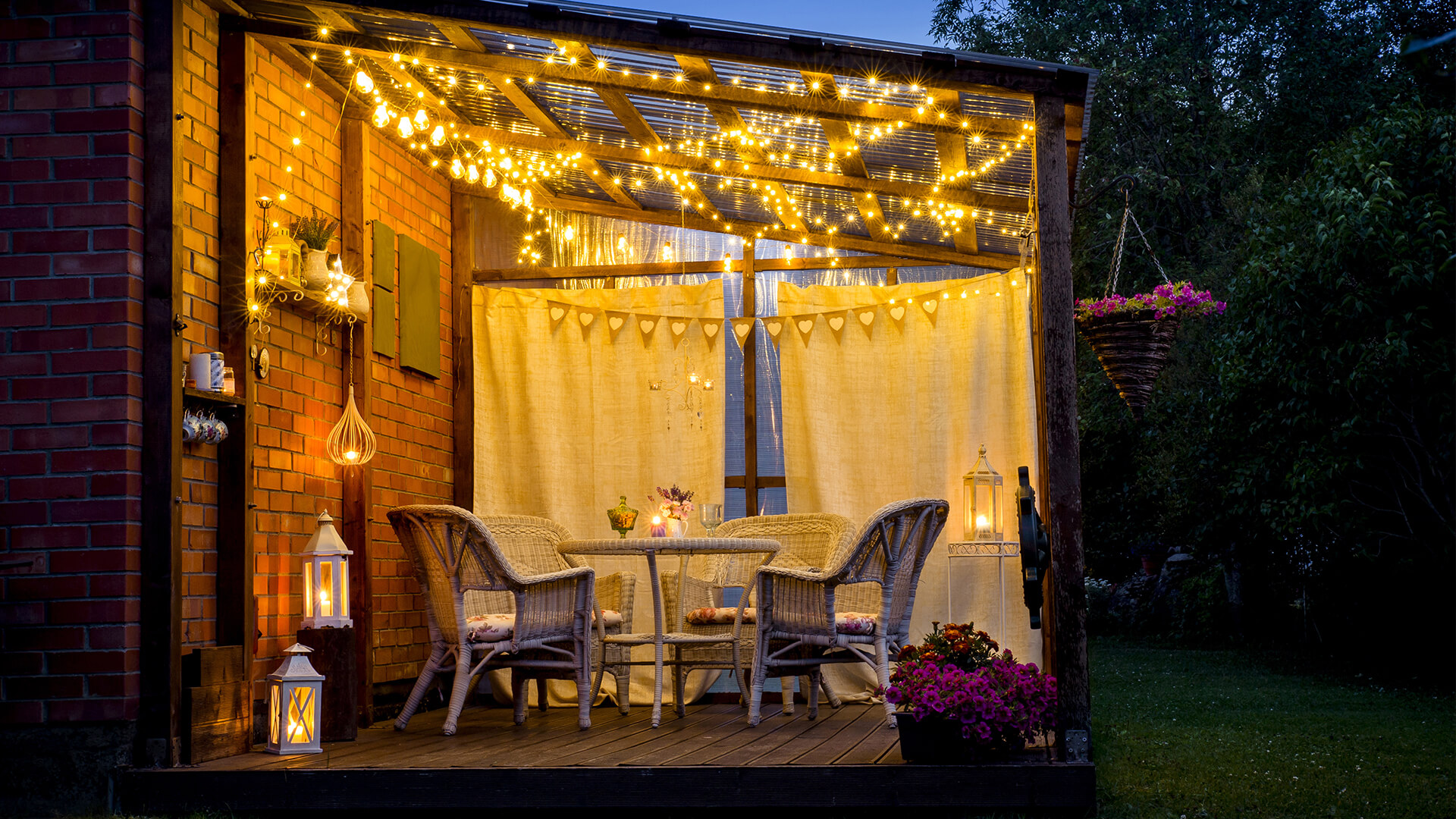 No outdoor living space is complete without the perfect lighting solutions. String lights are an inexpensive and effective way to bring a cozy charm into a space and bring a patio, porch or deck into nighttime seamlessly. They combine decor and function for the perfect balance.
No matter the style you're going for, the perfect decor solutions are out there to bring the space you're designing to its full potential. Before you know it, anyone will be able to enjoy your creation for years to come.